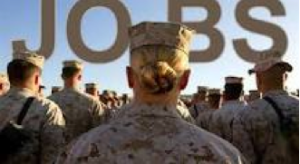 BIRMINGHAM — Radley Run Country Club will host a job fair for recent US veterans on Sept. 6.  The job fair will be held in the Club's main dining room from 10am to 3pm.  Several national efforts are underway to hire our brave, returning veterans and Radley Run is proud and thrilled to bring it to our community.
If you are a recent unemployed or underemployed veteran or know a recent veteran please contact Radley Run at (610) 793-1660 to register for the event.  We are also providing an all day  job search workshop (10am to 4pm) for veterans seeking assistance with resume writing, interviewing, networking, and other job search skills on August 28th to help prepare our veterans.  Twenty-four veterans can attend this workshop on a first come basis.  Just call the Club to reserve a place.
Employers have found hiring veterans holds many advantages.  Veterans demonstrate the following qualities: Accelerated learning curve, leadership, teamwork, diversity and inclusion in action, efficient performance under pressure, respect for procedures, technology and globalization, integrity, conscious of health and safety standards and triumph over adversity.  Beyond these admirable characteristics there are also tax incentives.
Employers can attend the job fair for free by calling Radley Run at (610) 793-1660 located at 1100 Country Club Road, West Chester.