LIkely to subscribe to county records on a septic tank pumping
By Kelli Siehl, Staff Writer, The Times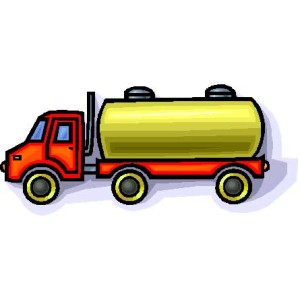 POCOPSON — Township Supervisors are moving forward to adopt a Septage Management Plan and update the township's Individual Sewage Disposal Systems Ordinance (http://www.ecode360.com/6536820) as required by the state Department of Environmental Protection (DEP).
According to the PA DEP, The Pennsylvania Sewage Facilities Act (Act 537) (http://www.elibrary.dep.state.pa.us/dsweb/Get/Document-82342/3800-BK-DEP1416.pdf)requires that all Commonwealth municipalities "develop and implement comprehensive official plans that provide for the resolution of existing sewage disposal problems, provide for the future sewage disposal needs of new land development and provide for the future sewage disposal needs of the municipality."
Act 537 has been a municipal requirement since 1967 and includes central sewers as well as onlot septic systems.  The state DEP's age planning map (http://www.dep.state.pa.us/dep/deputate/watermgt/wqp/wqp_wm/537Map/537Plan.htm) shows some municipal plans as being newer and more detailed than others and lists Pocopson Township's plan at more than 20 years old.
As he passed it to fellow supervisors for review during Monday evenings Board of Supervisors' meeting,  Supervisors' Chair Steve Conary described the one-page draft of the township's proposed plan as focusing heavily on educating residents through the Township's website and newsletter.
He said the financial burden to township residents entails purchasing a subscription to the county's Septage Management data base and the cost to write and send letters to residents who have not maintained their onlot systems, "no people will be out inspecting or policing systems…it is the individual lot-owner's responsibility."
Conary said that County data should show who is not in compliance, however "if the township sends you a letter saying you haven't pumped your system in three years when in fact your system was pumped a year and a half ago, then the homeowner sends us the receipt for pumping and we will pass it on to the county so the records are amended. "
Conary pointed out that the proposed ordinance allows for some exceptions by the Board of Supervisors or its designated representative, "for instance if you have a guest house that isn't used very often or if you live in Florida six months of the year, you don't need to get it pumped every three years."
Conary likened onlot septic maintenance to changing your car's oil, "if you don't do it on a regular basis, you are going to end up with a big expense…it's a pay me now or pay me later sort of thing."
Conary told those in attendance that it is the Township's responsibility to look out for the health and safety of its residents, "this is a safety issue and we have an obligation…the DEP expects us to enforce this."
Officials will use county data to notify residents deemed to be "non-compliant" via letter. Conary added, "We expect to send a lot letters during the first few months after the plan is enacted, but eventually we will get caught up and we will get it under control."
Several residents inquired as to what consequences would be faced by individuals lawfully proven to be in violation of the rules.  According to Pocopson Township's Individual Sewage Disposal Systems Ordinance (http://www.ecode360.com/6536820), an individual could be fined up to $1,000 for each day the violation continues. In addition, the state DEP can also issue penalties to those found to be noncompliant by levying fines from $500-$5000 (http://www.dep.state.pa.us/dep/deputate/watermgt/wqp/wqp_wm/537Map/537Plan.htm).
In other news, Supervisors voted to turn the proposal for a left turning lane from Rt. 52 onto Pocopson Road into reality. The project was awarded to Road-Con, Inc. who submitted a bid of just over $207,500. Start time for the project will be determined at the July 23rd Board of Supervisors meeting