Kennett Post 492 will be tested this week with five games on the docket
By Dave Conard Sports Editor, UnionvilleTimes.com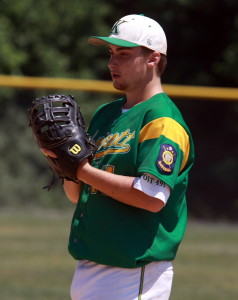 EAST MARLBOROUGH—The Kennett Colts (8-3-0) have climbed to within one half game of league leading Caln, which they dropped a 19-6 tilt to the last time they faced the Seabees as the Colts completed a Chester County weekend sweep.
On Saturday, the Colts posted three runs late to defeat the Lionville Hillcats by a tally of 6-3, Kennett Post 491.which continues to get timely hitting by Phil Matranga, Chris Fulton, Stephen Valentine and Don Henry among others has won five out of it's last six league games.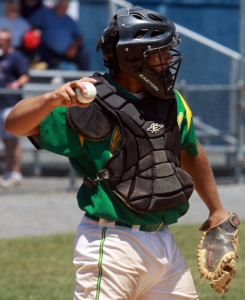 Sunday it was dejavu all over again as the Colts split a home and home double header with Oxford with each squad winning on their home turf, with Kennett winning 8-6 at home, and then dropping the finale at Oxford 7-6.
With a big week of league action on the horizon, the Colts will need to continue to get solid pitching from Fulton, Ryan Simonton, Tyler Hall and Hyle Fries as Conestoga, who has been on a roll of late comes to town.
Upcoming schedule for Kennett
Monday- Exton Bandits at Kennett Colts  @ Unionville High School 6pm
Tuesday- vs Conestoga Pioneers at Unionville High School  6 pm
Thursday- Kennett Colts at Downingtown Diamond Dogs  (Downingtown West)  6 pm
Look for our game coverage of the big battle at Caln A.A on Sunday night at 7pm
to report scores and or highlights email at Dave@Timewscommunitynewsgroup.com
Chester County League Standings
Caln Seabees (9-3-0)
Kennett Colts (8-3-0)
Conestoga (9-4-0)
Spring City (8-5-0)
Downingtown Dogs (6-5-0)
Oxford Braves (6-5-0)
Lionville Hillcats (7-6-0)
West Chester (4-4-0)
Westtown Express (5-6-0)