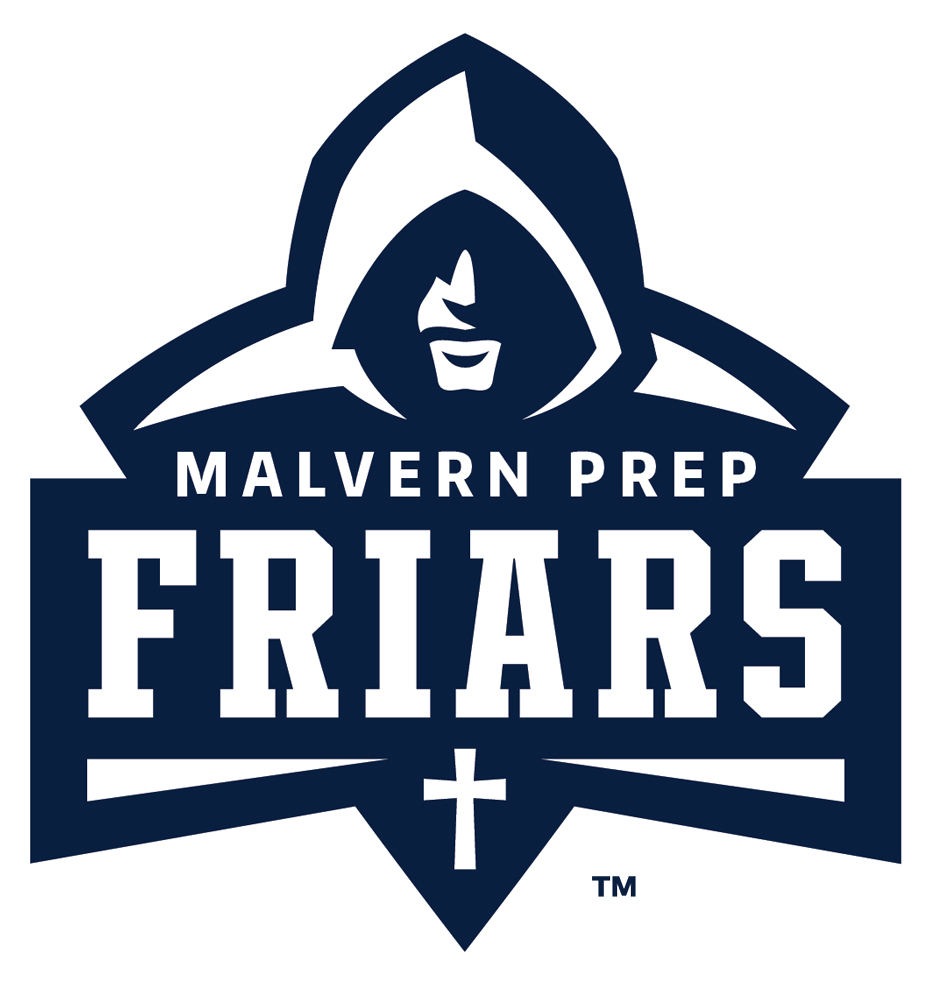 After a storied 17-year coaching career as Head Coach of the Varsity Lacrosse Team, John McEvoy announced Tuesday in an email to the program that he was stepping down. Under McEvoy's leadership, the Lacrosse program has clinched 11 Inter–Ac League Championships (2005, 2007, 2008, 2009, 2010, 2013, 2014, 2018, 2019, 2021, 2022) and has ranked in the top 25 National Rankings 13 times (2005, 2007, 2008, 2009, 2010, 2013, 2014, 2016, 2018, 2019, 2020, 2021, 2022).
John McEvoy has had a long-running relationship with Malvern Prep. He is a 1986 graduate and parent of sons in the classes of 2021 and 2024. John also serves Malvern Prep as the Associate Director of Admissions.
His love of lacrosse began as a student at Malvern. "My 9th-grade teacher suggested I play, and I'd never seen a lacrosse stick in my life, but he wasn't taking 'no' for an answer," says John.
John was named All-State as well as a High School All-American and the Inter-Ac League's Most Important Player in his senior year. In 2006 he was inducted into the Malvern Prep Hall of Fame. After graduating from Malvern, he went on to play at Villanova where quickly became a stand-out player and was named the team's Rookie of the Year. During his time at Villanova, he was a two-time MVP and at the time of his graduation in 1990, he was the Wildcat's leading scorer. John was inducted into Villanova's Varsity Club Hall of Fame in 2008.
Following his college career, John spent 10 years playing professionally with the Philadelphia Wings where he was named All-Star, the league's Unsung Player, and, due to his strong leadership skills, served as team captain.
McEvoy returned to Malvern as a Middle School teacher in 2000 and began coaching Lacrosse in 2005. By 2013 he moved full-time to Admissions.
In his message to student-athletes and parents, McEvoy announced that Matt Mackrides will fill the Varsity Head Coach position. Of the change, McEvoy shared, "this transition has been anticipated and planned for some time. For me, the timing could not be better as we feel the program is in great shape and we have a leader in Matt who can sustain and enhance the culture that he has helped shape since he stepped on campus as a student in 2003. Matt has played at the highest level in lacrosse and has proven to be an energetic, innovative coach. The program will only get stronger under his leadership. I have learned over the years that consistent progress only happens with change and the willingness to change. I am thankful for Matt's willingness to lead this program."
Accordingly to Jim Stewart, Director of Athletics, "Coach John McEvoy has earned his spot among the greats that have played and coached lacrosse at Malvern Prep. His approach to hard work and fundamentals are the basics that so many scholar athletes bought into over the years and translated to many successes as proven by our success in the Inter-Ac, regionally and nationally.  We are blessed to have a former player of Coach McEvoy and assistant coach, Matt Mackrides '08, assume this role. Coach Mackrides has a proven track record of success stemming from his playing days at MP, collegiately at Penn State, and professionally for the Chesapeake Bayhawks and Atlanta Blaze. With our assistant coaching tandem of Will Haus and Paul O'Grady remaining in their roles, we look forward to an extremely smooth transition and much-continued success in the future."
Matt Mackrides, a 2008 graduate of Malvern Prep, earned most valuable player twice for the Friars, both in his sophomore and senior seasons. In his senior season, Matt was elected as team captain and was also named Eastern Pennsylvania Scholastic Lacrosse Association Player of the year. For his high school achievements', Matt was named three-time All-State and two-time All American and was selected to represent the country as one of twenty-three participants on the 2008 Under-19, USA Lacrosse team.
In his college career at Penn State, Mackrides was named ECAC Preseason Rookie of the Year, 3-time First Team All-CAA, and elected as team captain in both his junior and senior seasons. Mackrides was drafted by the Major League Lacrosse Champions, the Chesapeake Bayhawks, where he played for 4 seasons, winning 2 MLL Championships before his eventual trade to the Atlanta Blaze in 2016. For his efforts, Matt has been selected to 4 MLL All-Star games in his 6 seasons as a Professional.
Of the transition and his new role, Matt Mackrides shared, "Congratulations to Coach McEvoy on an unbelievable coaching career here at Malvern Prep. I have learned so much from Coach McEvoy during my time as both a player and assistant coach under his leadership. The culture and values that Coach McEvoy brought to Malvern Prep Lacrosse are of the highest standard. I am lucky to have coached with him for the past ten seasons and couldn't be more excited to lead this program. My job is to keep this culture together and continue the growth of Malvern Prep lacrosse."