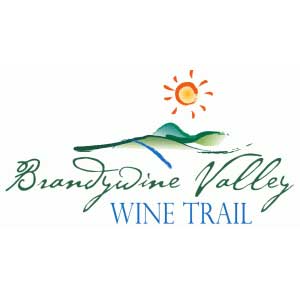 The wineries of the Brandywine Valley Wine Trail are looking forward to celebrating the Fourth of July with their annual "Big Bang" BBQ Weekend on June 30 and July 1 from 12 p.m. to 5 p.m. each day.
Enjoy a rousing Fourth of July Weekend with great BBQ & Wine outings at the wineries of the Brandywine Valley Wine Trail. Seven family-owned and operated regional wineries of the Brandywine Valley Wine Trail will be offering a variety of wines, food, picnicking, and music to celebrate Independence Weekend. No Passports or Tickets required to attend. Come join us for wine, food, and fun!
Black Walnut Winery, 3000 Lincoln Highway, Sadsburyville, PA; 610-857-5566
Join us for wine, fabulous barbecue and live music on our outdoor patio! Play horseshoes and bocce on the lawn.
Enjoy wine tasting at $6/person to sample 7 wines, Wines available for purchase by the glass and by the bottle. No other alcohol allowed on site.  Amazing BBQ meats & sides available for purchase from Jimmy's BBQ.
Free afternoon concert Saturday, June 30 ~ Late April acoustic duo, 1pm – 5pm.
Free afternoon concert Sunday, July 1 ~ Scott Wham, 1pm – 5pm.
Bring your own wine glass for this free outdoor concert or purchase one of ours.
Borderland Vineyard™, 332 Indiantown Road, Landenberg, PA; 215-436-9154
PIG ROAST!
Saturday, June 30, 12 p.m.- 6 p.m.
We're gonna party 'til the Kalbs come home!
Join us rain or shine for a celebration of Jan Kalb's 90th birthday and Borderland Vineyard™'s first wines, an extended family reunion, a neighborhood party, and Borderland Vineyard™'s first official Brandywine Valley Wine Trail event.  Throughout the afternoon, there will be live music, vineyard tours and plenty of food served with Borderland Vineyard™wine and other beverages.
If you'd like to attend, please e-mail karen@borderlandvineyard.com by June 20th to be added to our guest list!
July 1, 12 p.m. – 5 p.m.
Wine Tasting & Vineyard Tours
Prefer a laid-back day in the country?  Head our way on Sunday to taste our newest wines and tour the vineyard.  Bring a musical instrument and take advantage of our open mic.
Chaddsford Winery, 632 Baltimore Pike, Chadds Ford, PA; 610-388-6221
Our new outdoor wine bar will be serving your favorite wines by the glass including Sangria Slushies, Spritzers and the drink of the month.  Our new performers patio is a dedicated space on the patio where some of our favorite musicians will set up to play live contemporary music while you hang out with friends or that special someone.  Bring your own picnic or purchase delicious picnic foods from John Connell Catering such as beef brisket sandwiches or crispy skinned chicken breast, jumbo shrimp and mango skewers, grilled vegetable salad, and bourbon sticky bun bread pudding.  Wine tasting available in the cellar for $10.  No admittance fee and no reservations required.
 Musicians from 2 p.m. to 6 p.m.
Saturday, June 30 Musician:  Dana Lee & Howie
Sunday, July 1 Musician:  Josh Komoroski
Kreutz Creek Vineyard, 553 S. Guernsey Road, West Grove, PA; 610-869-4412
Celebrate the Red, White and Blue with us for the Big Bang BBQ.  We have Jazz, pulled pork sandwiches, and fun.  Pulled pork sandwiches, mac & cheese and good old fashion baked beans will be available for sale.  We'll have Jazz from 2-5 and wine slushies will be blended all day long.  It's our 4th of July celebration!  No cover charge.
Paradocx Vineyard, 1833 Flint Hill Road, Landenberg, PA; 610-444-9003
Celebrate the 4th with us!  Check out our special celebration details at http://www.paradocx.com!
Celebrate the Red, Whit
Penns Woods Winery, 124 Beaver Valley Road, Chadds Ford, PA; 610-459-0808
Join us June 30 and July 1 for an Independence Day Celebration that you won't forget!