By Denny Dyroff, Staff Writer, The Times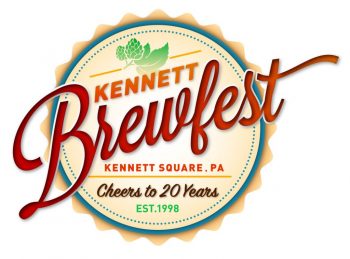 When an area event has been around for more than two decades, it definitely qualifies as a Chester County tradition. The Kennett Brewfest has reached that plateau.
The Kennett Brewfest, which will be held on September 30 in downtown Kennett Square, is celebrating its 20th anniversary this year.
Scheduled to run from noon-5:30 p.m., the Kennett Brewfest provides visitors with the opportunity to sample some of the best regional and national craft beers accompanied by great food, great music, and a lively crowd.
Participants can enjoy samples from more than 100 local, regional and national breweries.
All attendees have access to food and merchandise vendors, live bands, sponsor tables, and more during the entire event. Doors open at noon for the "Connoisseur Tasting" and the regular fest begins at 1:30 pm. All taps will close at 5:30 p.m.
The food truck court will feature 2 Fat Guys, State Street Pizza, Dia Doce Cupcakes, George and Sons' Seafood, Natalie's Fine Foods, Abuelita's Empanadas, The Polish Connection, The Cow and the Curd, and Righteous Pretzel.
Live music will be provided by The Sin City Band and Carl Filipiak.
Tickets will be scanned at the entrance, where participants will receive their tasting cups. No one under the age of 21 will be admitted. General admission tickets are $50.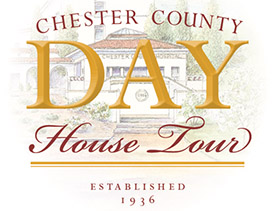 Chester County Day (locations around Chester County, 610-431-5301, http://www.cchosp.com) is one of the oldest annual events in the Brandywine Valley.
On September 30, the 2017 Chester County Day, which will be held in and around West Chester, is celebrating its 77th anniversary and is honoring the 125th anniversary of Chester County Hospital
As always, the event, which bills itself as the nation's oldest house tour, has the Chester County Hospital as its beneficiary. Tickets are $50.
It all started back in 1936 when Mrs. William A. Limberger and her fellow auxiliary members decided to hold a house tour which featured 22 homes. The event was known as "West Chester Day" and tickets cost $1.
This year's annual celebration of Chester County's landscapes, art and architecture will get underway at 10 a.m. and run until 5 p.m. Participants will be able to visit old and interesting houses, gardens and historic landmarks around Chester County during the 12-home tour around Marshall Square Park and 13-home visit in the Northwest quadrant of Chester County.
Chester County Day has a few ground rules which must be honored — no pets, no children under age 12, no "babes in arms" and no backpacks. Visitors may take photos outside the houses. No photography or use of cell phones is permitted inside the houses.
Falling Leaf Fest is scheduled for October 1 at Eagleview Town Center (Wellington Square, Exton, 610-458-1900, eagleviewtowncenter.com).
The popular annual event, which gets underway at 11 a.m., features live entertainment, a craft market, food vendors and games and activities for kids.
The organizers have added a new event this year — Cure4Cam's bike ride, Pedal4Cam.
Pedal4Cam is a fun bike ride for everyone – people of all ages and every level of ability. There will be a paved, road bike trail and a mountain bike trail — with different options for each.
Participants must have a bicycle in good, working condition. Wearing a helmet is mandatory. Check in begins at 7:30 a.m. and the races start at 8:30 a.m.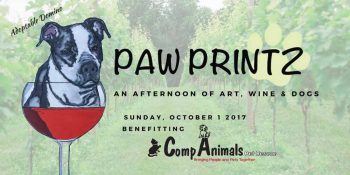 On October 1, Borderland Vineyard (332 Indiantown Road, Landenberg, 215-436-9154, www.borderlandvineyard.com) will host the "Fifth Annual PAW PRINTZ Family Art Festival." The event will run from 1-4 p.m.
The festival, which is a benefit for CompAnimals Pet Rescue, will feature 13 local artists, live music, family crafts, face-painting, food treats (for dogs and humans) and wine from Borderland Vineyard.
CompAnimals Pet Rescue's adoption center is a no-kill rescue facility that shelters and seeks homes for homeless dogs and cats. The funding for this organization comes from private donations and events such as "PAW PRINTZ." The staff is 100 per cent volunteer, so all proceeds go directly toward supplies and care for the animals.
Visitors will be able to mix and mingle with some of the rescue's amazing adoptable dogs who will be on-site, including Adoptable Domino, the 2017 mascot.
Ticket price is $35 at door.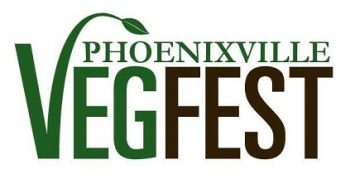 The Second Annual Phoenixville VegFest will be held on September 30 from noon–5 p.m. on the 200 block of Bridge Street in downtown Phoenixville.
The event will feature a full day of live music, street vendors, animal organizations and kids' activities.
Most importantly, there will be a slew of great vegan treats, including vegan food dishes and even vegan beverage offerings served up by local restaurants.
The event is being presented by Phoenixville VegFest and Peace Advocacy Network, a local nonprofit group that advocates peaceful existence through a vegan lifestyle, respect for the planet and its resources and social justice.
Local vegan restaurants and shops such as The Chilly Banana, Kung Fu Hoagies, Bees Knees Grill and Vegan Treats Bakery will be offering the best in plant-centric, animal-product-free fare, including
Admission is free and leashed pets are welcome.
On October 1, the Railroad Museum of Pennsylvania (300 Gap Road, Strasburg, 717-687-8628, www.rrmuseumpa.org) is presenting its annual Garden Railway Tour — also known as "Trains in the Garden."
The tour, which runs from 1-5 p.m., is a self-guided tour of Lancaster County private homes that feature impressive displays of operating model trains that have been built in landscaped gardens as well as homes with operating layouts and special model train collections.
The Garden Railway Tour, which is celebrating its 11th anniversary this year, is held as a benefit for the Railroad Museum of Pennsylvania's education and preservation programs. Tickets are $10 and can be purchased at the Railroad Museum of Pennsylvania's ticket office.
One of the best ways for everyone involved to appreciate the beauty of autumn's annual color explosion is to ride a special excursion on an area tourist railroad.
The West Chester Railroad (Market Street Station, West Chester, 610-430-2233, www.westchesterrr.net) is running its special "Fall Foliage Express" trains on October 1, 7 and 8 and November 5 and 12 with departures at noon and 2 p.m.
The round-trip train ride travels to the village of Glen Mills and back and lasts for 90 minutes. During the brief layover in Glen Mills, riders can explore the historic Pennsylvania Railroad station and have a snack in the railroad's picnic grove along the Chester Creek.
Tickets are $15 for adults, $13 for children ages 2-12 and free for kids under two.
The New Hope & Ivyland Railroad (32 West Bridge St, New Hope, 215- 862-2332, www.newhoperailroad.com) offers a two-and-one-half hour, 35-mile roundtrip ride on its "Fall Foliage Trains" from October 1-29. Every weekend, the rail line in Bucks County will operate regularly scheduled round trip trains out of New Hope Station and SEPTA's Warminster station.
Passengers can enjoy the sights of the beautiful fall scenery while riding aboard the rail line's "First Class Bar Car," "Antique Seat Coach" or "Open Air Car." Coach tickets are $48.95 for adults, $46.95 for children (ages 2-11) and $9.95 for toddlers.
This weekend, zombies and fans of the Walker Stalkers Podcast and the TV show "Walking Dead" will be making a pilgrimage of their own to the Greater Philadelphia Expo Center (100 Station Avenue, Oaks, 484-754-EXPO, http://www.phillyexpocenter.com.)
On September 30 and October 1, the Expo Center is hosting Walker Stalker Con.
Walker Stalker Con is a byproduct of "The Walker Stalkers Podcast with James & Eric." The podcast began with a trip to Senoia, Georgia where James and Eric were able to view the set of "The Walking Dead" and meet the incredible actors from the show.
As a result of this experience, a podcast began and then the idea of a convention focused around recreating that same experience with the cast and crew of the show, along with talented actors and artists from other zombie shows, movies and art.
Walker Stalker Con is not just a convention. It is a fan meet-up and an opportunity for each guest to come away feeling like they've had an amazing experience and became part of a greater community of zombie lovers.
Admission is $55 on September 30 and $45 on October 1 and $90 for a two-day pass.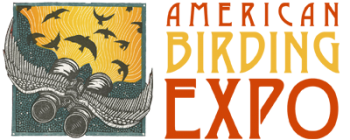 The Expo Center in Oaks will also host the American Birding Expo from September 29-October 1.
The American Birding Expo is North America's most extensive gathering of birding-related products, services, companies, destinations, and organizations. That's why they bill it as "the world of birding in one place."
Whether you're a world-traveling bird chaser, just starting out as a bird watcher, or only interested in the birds in your backyard, the Expo has everything you need.
The American Birding Expo features products for birders and nature enthusiasts. Exhibitors from around the world, representing all aspects of the birding and nature market, will be there to present and offer their products, goods, and services.
The Expo is the largest and most diverse shopping experience available to bird watchers in North America.
Show hours are noon-6 p.m. on Friday, 10 a.m.-5 p.m. on Saturday and 10 a.m.-4 p.m. on Sunday. Admission is $10.
On September 30, Morris Arboretum of the University of Pennsylvania (100 E. Northwestern Avenue, Philadelphia, 215-247-5777, http://www.business-services.upenn.edu/arboretum/index.shtml) is hosting its Korean Harvest Festival.
The event will run fr0m 11 a.m.-3 p.m. in the Upper Gallery and throughout the Garden and is included with garden admission.
Guests will be able to celebrate traditional and modern Korean culture with music, tours and free samples. Guides will lead an exploration of the Korean plants of the Arboretum's 92-acre botanical collection at 11:30 a.m. and 2 p.m.
Live entertainment will be provided by the Penn DuRe drum troupe at 11:30 a.m. and 1:30 p.m. and the Penn Sori Singers at noon and 2 p.m.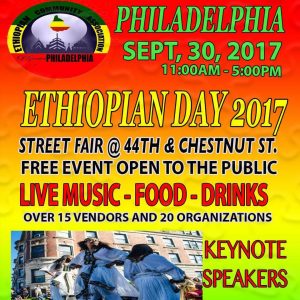 Admittance to the festival is free with admission which is $17 for adults, $15 for seniors and $9 for youth (ages 3-17).
On September 30, the annual Ethiopian Day Festival will take place at 4400 Chestnut Street in West Philadelphia.
The festival, which is being presented by the Ethiopian Community Association of Greater Philadelphia, brings together Ethiopians to celebrate their culture along with people interested in learning about the East African nation.
The festival, which runs from 11 a.m.–5 p.m., will feature various aspects of Ethiopia's rich traditions, including live music, dance performances and a keynote speaker, Pietro Toggia, Ph.D.
The event, which is a celebration of the 33rd anniversary of Ethiopian community, features a variety of authentic Ethiopian fare, children's games and vendors with African items.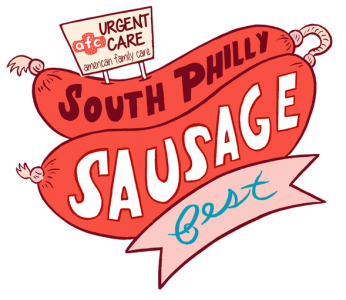 Another event in the City on September 30 will take place in South Philly – the annual South Philly SausageFest (West Passyunk Avenue between Broad and 15th streets, http://spsausagefest.weebly.com)
The free festival, which is open to the public and kid-friendly, will run from noon-8 p.m. and feature delicious Italian sausages, kielbasa, chorizo, vegan sausages and more.
The beer-and-sausage-themed festival will feature 10 restaurants, 10 local craft breweries, 8 live music shows, arts and crafts vendors and a play area for children.
The following local restaurants will be Participating in this year's SausageFest are Café y Chocolate, Maglio Sausage, Mike's BBQ, South Philly Taproom, Taproom on 19th and The Station Bar & Grill
On September 30, it will finally be time for the first annual Lancaster Burger Bash (Lanco Fieldhouse, 1901 Miller Road, East Petersburg, 717-560-0717, https://www.tasteofyourtown.com/lancasterburgerbash).
The event, which will run from 1-7 p.m., was originally scheduled for August and then had to be rescheduled to a fall date.
Participants will be able to enjoy more than 20 different burger vendors and all-you-can-eat French fries. There will also be a burger-eating competition, live music, a craft beer garden, a variety of local business booths, craft vendors and a kids' fun zone.
Tickets are $34.99 and include six sample vouchers, one free nonalcoholic beverage and access to all festivities. Children's tickets (for children ages 10 and under) are $10 and include one nonalcoholic beverage, a hot dog voucher and access to the kids' fun zone.
All tickets are nonrefundable and pets are not permitted at the Burger Bash.
Anyone in search of a howling good time this weekend should consider the "Full Moon Tour" at the Wolf Sanctuary of Pennsylvania (465 Speedwell Forge Road, Lititz, 717-626-4617, http://wolfsanctuarypa.org).
The Sanctuary offers this tour once a month on the closest Saturday to the full moon. This month, the date is September 30 and the full moon is known as the Harvest Moon. This is an event in which participants are invited to create their own experiences.
Instead of following a tour guide from pack to pack at a regulated pace that fits within a 45-minute time line, you get to go at your own pace from pack to pack. There is also the option of talking to a tour guide who is stationed at each pack. You can listen to what they have to say about the wolves when stopping at a station or you can ask questions.
With this tour, you move at whatever speed you find comfortable. If you get tired, you can go over and sit next to a roaring bond fire (weather permitting) and just relax. Visitors are requested to bring a blanket, a flashlight, a chair and maybe some hot dogs and marshmallows.
The tour starts at 7:30 p.m. Tickets are $20 and no reservations are required. Other "Full Moon Tours" this year will be Beaver Moon on November 4 and Cold Moon on December 2.
Another special event in Lancaster County this weekend will be the Second Annual Biergarten Fest (Excelsior, 125 East King Street, Lancaster, 717-715-5957, www.wackerbrewing.com)
Hosted by Wacker Brewing Company and Excelsior, the rain-or-shine festival will offer German brews and authentic fare, including German-style beers crafted by Wacker and drafted by The Traveling Tap.
Jimmy Duffy's Catering will be offering up German foods, and The Stroopie Co. will be serving up warm Stroopwafels. Live entertainment will be provided by the Lancaster Liederkranz Hobby Chor.
Tickets for the festival, which runs from 1-5 p.m., are $35 and include a souvenir tasting glass, beer and food.
On October 1, Media hosts the 37th Annual Media Food and Crafts Festival from 9 a.m.-5 p.m. The free event will be held along the streets in downtown Media.
The festival will feature more than 40 participating restaurants along with 75 top-flight craft vendors. Media's merchants will be also be open during the festival.
The event will offer live music throughout the day. Additionally, there will be a children's area on Veteran's Square with a giant slide and other bounce games.
The festival is sponsored every year by the Media Business Authority.
The Philadelphia Comic-Con, which is scheduled to run from 10 a.m.-4 p.m. on October 1 at the Clarion Hotel Conference Center (76 Industrial Highway, Essington, 856-217-5737, www.philadelphiacomic-con.com), features comic books, trading cards and other collectibles — both modern and vintage.
The event, which has an admission fee of $3, also features a number of special autograph guests. This Sunday, the guest artists are Ron Wilson (70s Marvel Comic Book Artist), Paris Cullins (Artist – Blue Beetle, Blue Devil &New Gods) and Sofia Sivan (Cosplay Artist).
The popular collectibles event, which is the area's longest running comic convention, will host dealers from all over the Northeast with sales booths featuring Gold & Silver Age comics, action figures, non-sport cards (including Topps "Journey to Star Wars: The Force Awakens").
Also featured will be Japanese Manga, gaming cards such as Pokemon and Magic the Gathering, original artwork and all the latest issues of today's popular comic book series.
The roster of top-flight vendors includes veteran dealers and relative newcomers. As an added attraction, there will be hourly door prizes beginning at 11 a.m. with $100 in show cash to be given away.
The annual Dressage at Devon (Devon Horse Show grounds, Lancaster Avenue, Devon, 484-358-5510, http://dressageatdevon.org), is running through October 1. It combines world class dressage competition and the world's largest open breed show. The six-day event attracts hundreds of horses from around the world and thousands of spectators.
The event also includes the Fall Festival at Dressage at Devon, which features a large selection of vendors and an equally large number of specialty boutiques where visitors can shop for arts and crafts, clothing, horse-related items and gourmet food. Tickets are $10 for adults and $5 for children (ages 3-12).
There is a very good reason why collectors of antiques from all around the country will be heading to Pennsylvania's Amish region this weekend.
Renningers "Antiques & Collectors Extravaganza" (740 Noble Street, Kutztown, 570-385-0104,www.renningers.net) now through September 30 and "Special Sunday at Renninger's Adamstown" (Route 272, Adamstown) on October 1.
The Extravaganza features hundreds of antiques dealers from up and down the East Coast. Since 1975, Renningers Antiques & Collectors Extravaganzas have been a meeting place for dealers and collectors from a variety of locales. The dealers buy and sell among themselves and offer vintage items for sale to the general public.
Many exhibitors set up shop outdoors — under tents and in the two large pavilions (each of which cover over 2,000 square feet). Also open is the Indoor Antiques Market and the Indoor Farmers Market. Tickets are $6 on Friday and $4 on Saturday.
The outdoor market will begin at 5 am on Saturday for some exhibitors who make a two-day event out it. The indoor market is not open Saturdays. The main show however is Sunday, when the majority of dealers set up their booths and the indoor market is open.