Lisa Moore. File photo. KENNETT — Lisa Moore, the former Township Manager, has been arrested and charged with stealing more than $3.2 million since taking the job in 2010, Chester County District Attorney Tom Hogan announced Tuesday. Moore, who was fired earlier this year when the allegations first surfaced, is charged with taking money from employee benefits, the police department, land preservation,...

KENNETT — Alison Rudolf will serve as Kennett Township's interim township manager beginning Tuesday, May 28. She will replace, on an interim basis, Lisa Moore, who was terminated by the township last week and is the subject of an ongoing investigation over alleged fiscal improprieties. Send article as PDF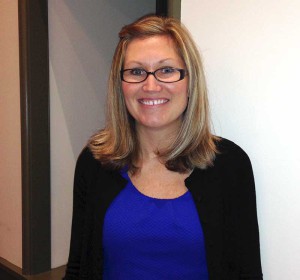 Serock to start Oct. 13; Oakland Road proposed development may get new approach By Kris Firey-Poling, Correspondent, The Times Amanda Serock will take over as the new Chadds Ford Township Manager, effective Oct. 13. CHADDS FORD —  The township introduced its new Township Manager, Amanda Serock, at Wednesday night's Board of Supervisors meeting. Serock, who replaces Judy Lizza, will formally take...