The Lenape Bridge, 2015 file photo, The Times. POCOPSON — Just a couple of short years after the replacement of the Pocopson Rt. 926 Bridge over the Brandywine, PennDOT announced this week that the Lenape Bridge will close on August 19 for a nine-month rehab. The seven-span bridge was dedicated in 1912, and while noted for its aesthetics, it is also known for its narrowness — and for frequent accidents...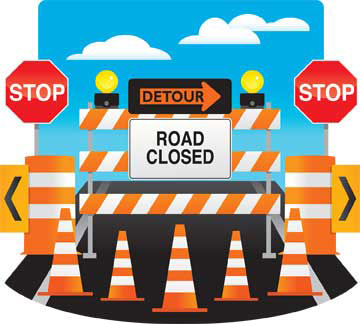 The Pennsylvania Department of Transportation (PennDOT) today announced that travel restrictions will occur next week on Route 52 (Lenape Road), U.S. 30, U.S. 1 and U.S. 202 in Chester County, for bridge repairs, median stabilization and patching operations.  The work schedule, which is weather dependent, is: Send article as PDF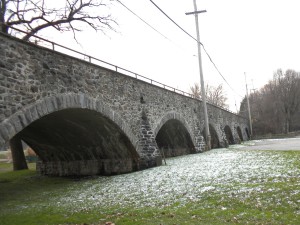 PennDOT plans to resurface century-old bridge ahead of Rt. 926 bridge replacement The Lenape Bridge will close Wednesday for resurfacing and is expected to be reopened Friday afternoon. POCOPSON – The bridge over the Brandywine Creek is closing April 1. And no, that's not an April Fools joke. The good news for local residents, though, is that in this case the closure will last just three days...