Youth from the Bell Tavern community in Downingtown hosted their second annual fundraising event, Olympics for Little Hearts, on Saturday, September 29. About thirty children planned, promoted, and volunteered, raising $4,000 for local nonprofit Chester County Futures through ticket sales, donations, and sponsorships. Send article as PDF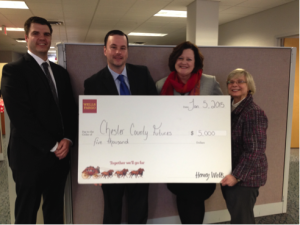 Wells Fargo recently donated $5,000 to Chester County futures to support the Passport To College program. From left: Michael Dankowski, Michael Lane, Maria Mc Donald, Judy McGlew. EXTON — Maria McDonald, Executive Director of Chester County Futures  and Judy McGlew, Senior Development Officer , accepted a $5,000 grant from Michael Dankowski, Assistant Vice President and District Manager for...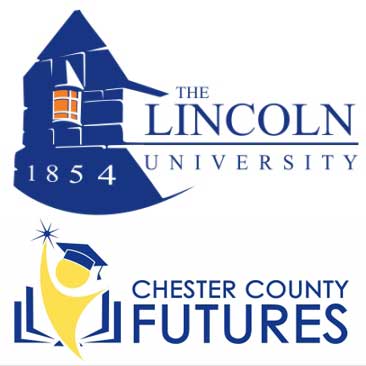 EXTON — Chester County Futures will host its Annual College and Career Expo at Lincoln University on Thursday, Aug. 8. Over 220 local students from the program will spend the day meeting college admissions representatives, career presenters and attending workshops.  The day will begin with special remarks from Brian C. Zwaan, President of Penn Liberty Bank and Board Member of Elite Companies...