Joint Community Breakfast, Relay for Life show what can be done when folks work together
By Mike McGann, Editor, UnionvilleTimes.com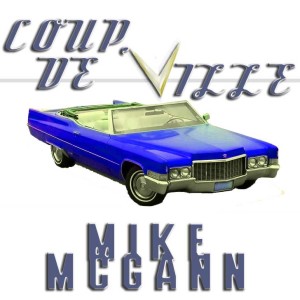 It was a bit of an interesting contrast.
Administrators from both the Unionville-Chadds Ford and Kennett Consolidated school districts were buzzing about cooking and serving, while a few feet away tired and exhausted participants and organizers in the Relay for Life were grabbing some breakfast and maybe a cup of joe, after a long night of walking to raise money for cancer research.
Both — and amazingly they were taking place just a couple of hundred yards apart — were exceptional examples of the ties that bind both the Unionville and Kennett communities together.
At the community breakfast — something that has quickly become a staple in the Unionville community — Kennett administrators were sharing griddle space with their colleagues from up Route 82, and beyond the color of their shirts (navy for Unionville and royal blue for Kennett), they managed to create a seamless team, cooking up pancakes and eggs for hungry community members from the entire 10-town area. Update: I'm told that more than 275 people attended, the most ever.
As good as the breakfast has been in the past, Saturday morning's event serves as another tie that binds the two communities, at times rivals, but in so many ways, more like siblings, with shared interests, relationships and friendships. From here, it seems the more common grounds and shared experiences that Kennett and Unionville enjoy, the better.
Many of the problems and concerns that both areas face are shared — and together, when possible, speaking with one voice will be more effective.
But just across the parking lot, an even larger number of people from both Kennett and Unionville were speaking with one voice, seeking to put an end once and for all to cancer, at the Kennett/Unionville Relay For Life.
Even Saturday morning, in the final minutes, dozens of people intently walked the track at Unionville High School, doing their small part to raise money for cancer research. The event and even bigger crowds — organizers tell me it was the biggest ever — were there the night before.
Although the final numbers weren't in, by early Saturday, the Kennett-Unionville event had raised more than $58,000 for cancer research. Teams of folks, and even school kids worked to raise money for the event. Koons Lexus of Wilmington, Del., KendalCrosslands, Chadds Ford Elementary School and Longwood Rotary were among the biggest groups raising money for the event. The kids at Chadds Ford were especially amazing, holding numerous events this spring, managing an eye-popping figure above $8,300 as of Saturday morning.
For so many involved it is personal — almost all of us has lost someone important to them to cancer. For me, personally, the list is long — but topped by my mom, who we lost 19 years ago his month.
Two events, two communities acting as one.
People like to talk about how divided we are these days as a nation, but on days like this, it is humbling to remember how much more we can accomplish when we focus on the many, many things that bring us together, rather than the relatively few that separate us.
* * *
As a district parent, it's always a little hard to cover a Unionville High School graduation and keep a completely dispassionate stance. Between memories of both of my stepsons graduating a few years back and knowing my own twins will be part of the Class of 2019, I can easily relate to the pride and emotion that all of the families and friends feel.
Additionally, we've written about many, many members of the Class of 2012 — and gotten to know a number of them. As a group, they've been very impressive and I have no doubt that they will make a lasting positive impact on the world.
Special congratulations go to our own Nicole Brown — who has covered Birmingham for us this past year and done a fabulous job — on graduating. I have no doubt that Nicole has a very bright future in writing ahead of her, and I think all of us at The Times are quite proud of her.
* * *
Another personal diversion: I have to note the passing of a mentor and a guy who taught me a bucketful about community news: long-time Suburban Trends (Butler, NJ) editor, Howard Ball.
Howard was, to be sure, a character — and something of a legend. He managed to hold off my demands to be employed by his publication for three years — I started banging out missives on my old Olivetti typewriter at age 13 — until age 16, when he allowed me to work as a stringer for the paper's sports department. By 19, I weaseled my way onto the staff and after stints at bigger papers, came back twice to learn how to run first a news bureau and then, later, serve as no. 2 editor at the paper, behind Howard.
Room (and this is saying something being the Internet) doesn't permit a full listing of all of the lessons Howard taught me — sometimes gently, other times through fairly serious (and needed) head-banging. He instinctively understood and participated in his community and trained a generation of writers and editors — a number of whom (myself included) went on to run some fairly large newspapers and magazines.
No small part of what you read on these pages come from lessons taught to me by Howard Ball, so I count myself as lucky for having learned so much from him.