Also: teacher talks, pay day loans and kudos for the AfterProm
By Mike McGann, Editor, UnionvilleTimes.com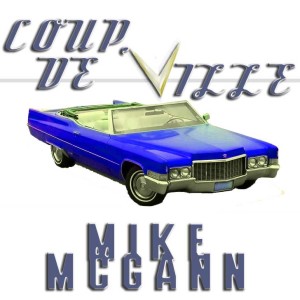 A mishmash of items for your consideration on this steamy Memorial Day weekend:
Starting, of course, with Memorial Day.
I know it's trite to remind everyone that this holiday weekend is more than just the unofficial start of summer, but…
It is.
Sure, I'll be spending time (a lot of time, to be honest) around the pool, grilling, watching the Indy 500 and enjoying fairly traditional Memorial Day weekend activities with my family. But, like so many other local residents, I'll be at the Memorial Day parade on Monday, one of the great events that tie the Kennett and Unionville areas together.
Few things better remind us of what is important and the things and people we must honor than the parade, which starts in Kennett Square and runs into Unionville.
Whether it is the slowly shrinking collection of veterans of World War II, our local first responders, or just the myriad of local sports leagues, scouts and marching bands, they all remind us of all that is good and strong in our community.
We face tough times, times that make a lot of people angry — understandably. But Monday is a good time to pause and remember the many things that are good and right about our country, state and county (typically those good things outnumber the bad by a wide margin, but we often lose sight of that fact).
Where ever you are this weekend, try to take a moment to focus a bit on that.
Have a safe, healthy and happy holiday weekend!
* * *
While it was disappointing that talks to extend the current Unionville-Chadds Ford School District's contract with its teachers union appear to have failed, there's a couple of interesting points to be made here.
First, I'm told that while there was a fairly wide gap in terms of numbers, the school district appears to have offered what is both a carrot and maybe a stick: a promise of no layoffs during the term of the deal in exchange for salary concessions.
I think there's some danger in this offer for both sides. Obviously from the teaching staff's perspective, aside from the obvious concern about jobs being lost, the sense from many involved is that it would put the union in a difficult negotiating position going forward and that some of the numbers and hype coming out of the district in terms of doom and gloom are overstated. They point out that despite previous forecasts of explosive growth over the last few years, employee health care costs have actually gone down for the district, which is self-insured.
The teachers, of course, have the downside of being perceived as greedy — an issue at times during the last negotiations — but if the economy continues to improve and frustration continues to grow at employers who have artificially kept salaries down while insisting on more hours and work, that pendulum could swing the other way.
There are equal — and potentially longer lasting — risks for the school board and the district with this strategy as well. With a new batch of elections for school board coming in 2013, there is some feeling that a school board that starts waiving the teacher layoff flag could well be looking at additional layoffs — for themselves — on election day. In low-turnout elections (and with only local and largely-ignored county races on the ballot, 2013 will be tiny), one very angry group of voters can turn school board races (see 2011).
An interesting weather vane in 2012: can the teachers and pro-education residents make the case that our current batch of legislators (two of whom voted for the changes in the pension plan that is adding an additional $650,000 to the budget each year, coupled with the perceived lack of action by all three since 2008 when the pension fund crashed and burned with the stock market) are to blame for the school funding issues? If one were to be knocked off (admittedly, unlikely with one running unopposed and the other two strong favorites) or given a good electoral scare, would it change the direction of the talks now slated to start in January, 2013?
While I don't think it is likely, it is worth keeping an eye on, moving forward.
* * *
I've really tried to be open-minded about Rep. Chris Ross' payday loans bill, but at the end of the day and having done a lot of reading up on the subject, but I'm seeing very little good and a whole lot of bad coming from it.
Payday loans, currently illegal in Pennsylvania, are essentially legalized loan sharking operations where permitted by law. They prey on the poor, charge insane interest rates for short terms and in essence do exactly what organized crime families did for decades. To me, it seems proper that it is illegal in Pennsylvania.
Ross argues that such services are available on the Internet and therefore, making them legal and somewhat regulated is better for consumers.
I don't think that argument holds a lot of water. Many of those who would use the very sketchy Internet loans are much like those who would have turned to loan sharks in the past — poor risks who should probably not be borrowing money anyhow, and I sense that few of those would be likely to seek loans from legal sources. The problem is that a whole new group of unsuspecting folks — attracted by the patina of legality provided by state licensing not to mention lots of marketing — who will dig themselves into deeper financial holes and debt with heinous interest charges of 12.5% for one pay period.
To be honest, a lot of things are available on the Internet — many of them far too unsavory to be mentioned in a family publication. Like payday loans, they are often illegal, immoral and flat out inappropriate. Would it be okay for the state allow those sort of businesses, with regulation and licensing?
Obviously not. Wrong is wrong. Payday loans are legalized loan sharking, no matter how many layers of regulation one puts on them.
* * *
Congratulations to all of the parents worked so hard — and so quickly — on this year's AfterProm.
Although there were some concerns and a handful of complaints about moving it off site from the high school (the current construction project made having there impossible this year), it appears that a record number of students attended.
Most impressive: having moved the event to the ACAC Health Club in West Chester, parents had hours instead of the usual days to ready the facility. As our contributor Natalie Walden explained yesterday, the event was a big hit, and despite the short time, the parents and organizers managed to put on a great night for students.