Attempts for a one-year extension of current deal stymied by gap between proposals
By Mike McGann, Editor, UnionvilleTimes.com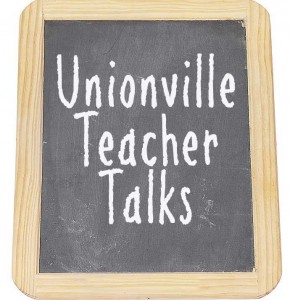 POCOPSON — Any hopes for an early contract extension for the Unionville-Chadds Ford School District and its teachers appear to have been dashed and further talks between the two sides are expected to halt until January, 2013.
While representatives from the district — board members Jeff Leiser, Keith Knauss and Victor Dupuis, members of the Board of Education's revamped Negotiation Committee — met with leadership from the Unionville-Chadds Ford Education Association, the teachers union, three times in recent weeks in an attempt to extend the current contract, the talks did not prove fruitful, Leiser said Monday. The current deal expires June 30, 2013 — just 21 months after the two sides agreed to the existing contract, after a protracted and, at times, contentious negotiation.
Lesier said that the difference in proposals between the two sides was just too big and that both sides agreed to halt talks — three sessions had taken place, with a fourth scheduled — until the more typical negotiating window next year. The talks took place only with local representatives on both sides — Leiser noted the talks added no expense.
"The gap between counteroffers is just too big," Lesier said.
Still, he described the talks as "cordial" and "productive discussions."
UCFEA President Pat Clark could not be reached to comment.
Leiser laid out what will be the district priorities for the upcoming negotiations, citing the following:
1. Seeking an agreement that is in the best interests of students.
2. Seeking an agreement that is sustainable under current Act I income tax increase limits.
3. Seeking an agreement consistent with current economic conditions.
The last deal took some 20 months to negotiate, leaving the district's teachers working for an entire school year without a contract — in effect a pay freeze for the 2010-11 school year. The current deal calls for about an average 3% annual increase (a net of 2% if the freeze year is included) over the final two years of contract. The teachers also agreed to adjustments in their health care plan to reduce costs from the district.
Between a slow economy which has lowered housing prices — and property assessments — for the first time in recent memory in southern Chester County, expected cuts in state aid and yearly annual increases of some $650,000 in pension expenses due to state and local underfunding of the pension fund since 2001, district officials are already projecting a $1.5 million budget gap for the 2013-14 budget year, with similar, additional gaps in each of the next few years.