Flowers, breakfast in bed are nice, but fashion is forever

By Kelly Hockenberry, Columnist, UnionvilleTimes.com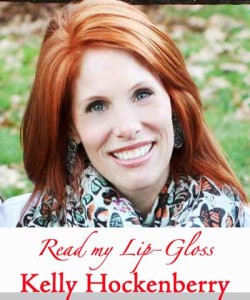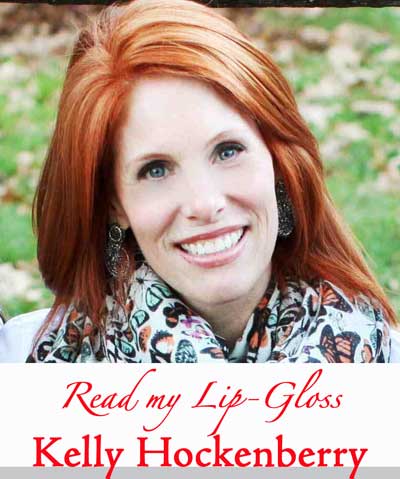 Aaaaah, Mother's Day.  The sun is shining, the birds are chirping.  You are trying to relax.
As you read this, do you smell burnt toast wafting from the kitchen?  Can you hear the clanging of 40 (or so) pots and pans being thrown into the sink (heaven forbid loaded into the dishwasher a mere five paces to the right)?  Are the children screaming over who gets to carry the scalding hot coffee up to your bedside?
Is a trip to the ER in your future?
Well…take five minutes for yourself before the chaos and lock the door.  (No, I am not going to be quoting passages from 50 Shades of Grey)
Let's pause for a moment and reflect on all of the gifts that we COULD have on this most glorious of mornings…
Lucky for you, I had the pleasure of wandering through Ellie Boutique in Greenville, Del. the other day and took pictures of things that made me happy.
For example…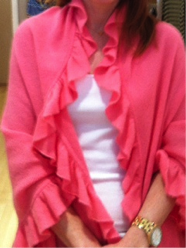 This little number consisting of a Minnie Rose white CASHMERE tank top (say whhhattt?) and pink perfection ruffled wrap
OR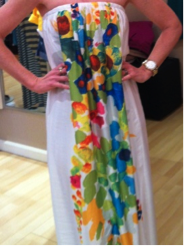 this Calypso long, flowing silky strapless dress to wear while sipping  Mimosas on a tropical island
OR…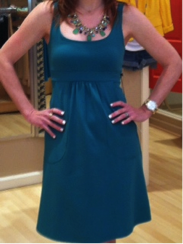 this ADORABLE Susana Monaco number.  Perfect for date night!
OR…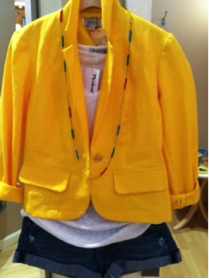 the most amazing jeans shorts, linen blazer and Michael Stars t-shirt you ever did see!
LOVE, LOVE, LOVE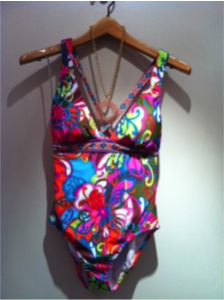 Moreover, ladies, I beg of you, if you get a bathing suit and cover up like these from Trina Turk, you need not EVER doubt your chicness.  I promise.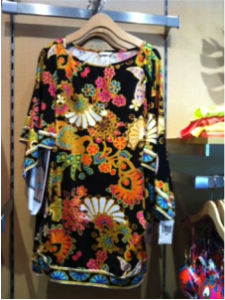 Notice how I only included shots of the outfits themselves?
Here is my Mother's Day gift idea to you.
Ready?
Print the pictures off.  Attach a photo of your head ONTO the outfit and leave it (ever so subtly) on the kitchen counter.  Perhaps, someone will wise up to the fact that, while we ADORE getting the decoupage picture frame, the half-dead potted pansy or the necklace made out of Cheerios…we would love something from Ellie TOO!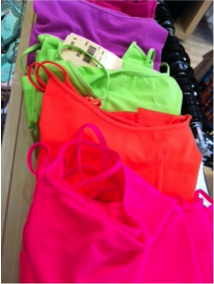 Instead of a bouquet of roses (that will die in a matter of days) how about a rainbow of neon colored tank tops?
Now, I know that material things can NEVER replace the joy in our hearts that comes from having children.
But, it sure does come close!
(Mommy loves you, my boys)
Happy Mother's Day, gals!
May the day be all you have dreamed of and more…
Ellie Boutique
4017 Kennett Pike
Greenville Crossing I
Greenville, DE
#302-656-8800
M-F 10-6 and Sat 10-5
Be sure to mention this article and The Times for a 10% discount.