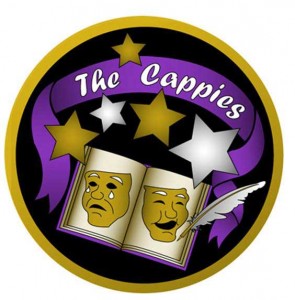 Awards to be presented Sunday evening for regional high school theater
EAST MARLBOROUGH — The Unionville High School Players received nine nominations for the fall play, Running in the Red, from the CAPPIES (Critics and Performers).  This organization promotes high school theater throughout the Greater Philadelphia region.
The awards will be presented Sunday at Upper Darby High School, and Unionville-Chadds Ford Superintendent Dr. John Sanville is among the award presenters.
The nominees include (all for Running In The Red:
Best Sound: Jack Cozart, Adam Carl, Alan Dembek.
Best Set Design: Emily Coons, Molly Basilio, Evelyn Pandos, Neil Ulatowski.
Ensemble in a Play: David Biddle, Meg Boeni, The Writers.
Featured Actress in a Play: Jackie Tremblay.
Featured Actor in a Play: David Biddle.
Comic Actress in a Play: Meg Boeni.
Lead Actress in a Play: Megan Fraser.
Lead Actor in a Play: Connor McShane.
Best Play: Cindy Waibel, Gabe Yayac, Hunter Scales, Samantha Moon