Sunday at Applebee's, 8 a.m. to 10 a.m.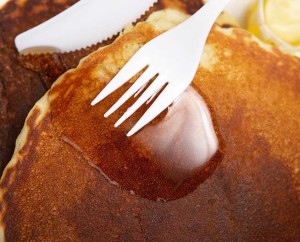 EAST MARLBOROUGH — Unionville Softball is off to a great start this season.  Share in the excitement on Sunday, as the teams will be hosting a Flapjack Fundraiser at Applebee's (815 E. Baltimore Pike in Kennett Square) from 8:00 AM to 10:00 AM.  Be served by members of the Varsity and Junior Varsity squads and show support for the teams.  Tickets are available at the door for $7.00.  This is a great opportunity for young players and alumni to meet the current players.
Thanks for having the game covered again yesterday.  It was a big win for the Varsity, made more exciting by having both Unionville Times and the Daily Local there.  The program is really turning around this season, and the players are having fun.