State DEP is asking townships to require yearly pumping of septic systems
By Nicole Brown, Correspondent, UnionvilleTimes.com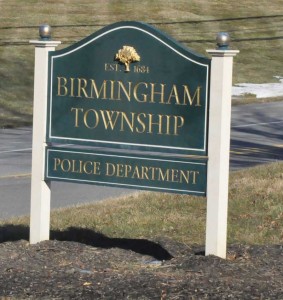 BIRMINGHAM — Township supervisors discussed the Department of Environmental Protection's (DEP) request to require residents to pump their septic tanks a certain amount of times every year at the township meeting on Monday night.
Two representatives from the DEP recently met with the supervisors. Supervisor William Kirkpatrick explained that the DEP suggested that the township add ordinances to the 537 plan, the township's official sewage facilities plan, that would require every resident to pump their septic systems every year. He made it clear that this was merely a request; the township is not required to change its plan or add any ordinances.
The DEP is making this suggestion to every township in Pennsylvania. Birmingham is one of the first townships to receive the request simply because the DEP began with the townships at the beginning of the alphabet.
"We are going to do a little investigation and build some data," said Kirkpatrick. He is not convinced that this is a necessary action and thinks the DEP is just looking for another way to fine people. "It's a little too much like Big Brother," he added.
Supervisor John Conklin agreed with Kirkpatrick's plan to investigate the situation. "I support looking into the facts," he said.
Investigation could take some time, as there are between 900 and 1000 septic systems in the township
See related story:
Valley looks at sewer ordinance
Another topic at the meeting addressed the progress of the Brandywine Valley Scenic Byway Commission (BVSBC). The chair of the commission, Michael Lane, updated the supervisors on the activities of the commission and asked if the township is interested in putting a representative on the commission.
The Brandywine Valley Scenic Byway is along Route 52, Route 1, and Creek Road, and it includes historical sites, museums, estates, and gardens. The BVSBC's mission is "to improve the scenic byway and protect the land, so we don't lose what makes this area unique," said Lane.
The BVSBC is currently funding and receiving grants to use toward projects such as building a bike trail through parts of the byway.
The supervisors supported the commission's efforts, but did not make a decision regarding the township's membership in the commission.