By Dr. Stephanie McGann, DMD FAGD, Columnist, UnionvilleTimes.com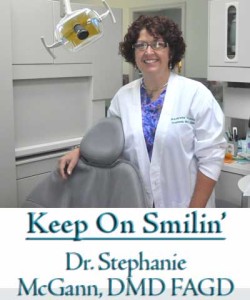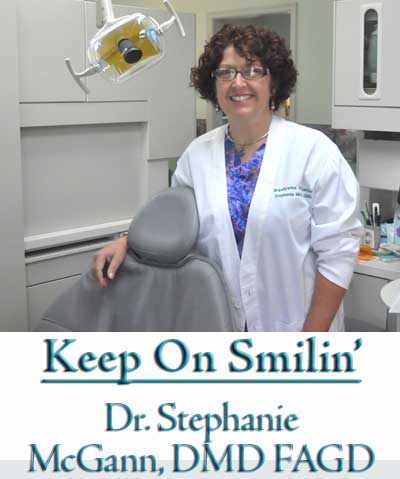 I get asked that question often, and to be honest, I understand why patients feel that way.  When a friend of mine, a savvy businessman learned about the business of dentistry he was actually surprised it didn't cost more! He suggested that I share the hidden side of modern dental care.
First, good dental care costs a lot to provide.  Just a few weeks ago a woman in Italy died because she developed legionnaire's disease after dental treatment. The culprit was bacteria growing in a dental water line.  This office in Italy missed something when it comes to infection control.
We never want to miss anything.
Every piece of dental equipment in a dental office is maintained to strict standards. That water that comes out of the dental units, is first steam distilled and then treated to prevent any bacteria or viruses from forming a film in the water lines.  Instruments are cleaned in ultrasonic baths, packaged and autoclaved between each use.  Suction machines are disinfected and treated to prevent the spread of disease. The autoclaves are monitored by an outside agency to verify and document their effectiveness.  X-ray machines are calibrated and tested by the appropriate regulatory agencies annually.  Treatment rooms are disinfected between each use. Team members update their CPR and emergency preparedness drills on a regular basis.  All of this attention to patient health and safety takes employee time and costs money.
Dental equipment costs have skyrocketed with the increase in technologies used in dentistry today. It is not uncommon for an average size office equipped with latest technology to have nearly a million dollars invested in the equipment alone.  While a few patients have joked that they have paid for my new kitchen – the reality is that they have helped pay for the equipment we used to make their visit quick and comfortable.  My kitchen is still ugly.
Dental laboratory costs: dental lab work includes crowns, bridges, dentures, partials, and any other devices or appliances that are custom fabricated for a patient.  Lab work is handmade.  Each crown is made specifically for the individual patient. It takes days of painstaking work to get it just right.  Included in the cost of dentistry are the fees incurred to pay these behind the scenes technicians who custom make all of this dental work.  There are differing laboratory costs depending on the materials used and if the crown is made in the United States or sent overseas. Yes, there are lots of dentists (not me) who send crowns to China.  I personally only use US labs with FDA approved materials.  If you are curious, ask your dentist.  Some of these materials contain precious metals, so the lab costs tend to fluctuate with the gold market.  Needless to say if your dentist is contracted for set fees by an insurance carrier (a PPO network plan) they have been feeling the pinch since their costs have gone way up but their reimbursement has not.
Dentistry is an art and science, not a commodity. It is not mass produced.  While a patient may have been in the office for 60 minutes for a crown preparation, the dental team spent additional time working on the impressions, making models, disinfecting the impressions, preparing them for transport to the lab and communicating with the lab. Some offices may spend an additional 40 -60 minutes working on a case long after the patient leaves the office. This attention to detail takes time and costs money.
We keep UPS and FedEx in business.  Inventory including supplies, materials, disposables, and instruments must be maintained, reordered, unpackaged, stored and kept ready for use.  Every item in a dental office is ordered and delivered. Dental offices pay shipping charges on virtually everything they use.   Dental materials are more expensive than you might think. When you include the anesthetic, the disposables, the filling materials and everything else that is needed, even a tiny restoration may require more than $75.00 in materials.  Add a dental assistant, a  front desk person to schedule an appointment and the cost of the equipment and the facility and suddenly it is easy see why dental care costs more than you think it should.
Every dentist works hard to balance the expense in providing quality care with the need to keep fees under control.
The next time you think your dentist is charging too much, maybe they are just doing it just right.
 Dr. Stephanie McGann is a resident of the Unionville area and along with her partner, Dr. Marie Scott, operates The Brandywine Smile Center, a family-friendly dental practice in Concordville. She is a Fellow of the Academy of General Dentistry.