March is a local wine lovers dream, as events at seven local wineries offer fun, food and music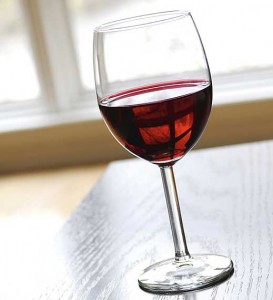 Starting this weekend, local wine lovers will quite literally be able to get their fill of the best in local vintages, as the ninth annual Barrels on the Brandywine kicks off.
The wineries of the Brandywine Valley Wine Trail in will be holding their annual "Barrels on the Brandywine" event every Saturday and Sunday this month.  Local winegrowers and vintners will open their cellars and tasting rooms for barrel tastings, cellar tours, music, art shows, food, and other special events. Wine Trail Passports are required to attend this event.  Visitors may purchase Wine Trail Passports ($30 each) online at www.bvwinetrail.com or from any member winery.  Passports provide a wine tasting at each member winery and a commemorative Wine Trail logo glass.
Here's a close look at what each of the seven wineries participating have planned for this month:
BLACK WALNUT WINERY, 3000 Lincoln Hwy., Sadsburyville, PA; (610)857-5566; www.blackwalnutwinery.com
Enjoy barrel tastings of our 2010 Sauvignon Blanc and 2011 Merlot along with our regular wine tasting. Back by popular demand — complimentary freshly made popcorn. New this year!!  All visitors will have one chance to spin the Black Walnut prize wheel – everyone wins a prize! SADSBURYVILLE LOCATION ONLY.
During your visit to Black Walnut, fill out a card to join our email subscriber list and be entered into a drawing to win a private wine, cheese & chocolate pairing for 4 people!
Purchase your 2012 Barrels passport at Black Walnut Winery and receive a two bottle wine tote while supplies last. Perfect for carrying your wine glass!
CHADDSFORD WINERY, 632 Baltimore Pike, Chadds Ford, PA (610)388-6221; www.chaddsford.com, 11 a.m. -6 p.m.
Enjoy our Snow Bar and….
We will be holding a special Library Wine Tasting in the cellar of Cellar Master Jim's "Gems" from the wine library. These wines were kept in the wine library for winery special events and parties and include outstanding wines from outstanding vintages. The wines you taste will be available for purchase and there may even be big bottles (3L, 6L, 9L) of the same wines available for purchase. Big bottles are great for your own special party or for a gift for someone special. For some wines there are very limited supplies and this tasting will vary each weekend in March based on what "gems" Jim pulls from the Library each week. Sure to be a fun and interesting tasting!
PARADOCX VINEYARD, 1833 Flint Hill Rd., Landenberg, PA; (610)255-5684; www.paradocx.com, 11 a.m.-5 p.m.
"Cheeseburgers in Paradocx" at the Vineyard!   Paradocx features their annual "Cheeseburgers in Paradocx" theme for Barrels on the Brandywine. Enjoy white & red wines from barrels, cans & bottles. Please welcome local restaurant The Nottingham Inn.  They will be serving their famous Turkey Chili on March 10th & 24th only! Karen O'Lone-Hahn – Paradocx Artist in Residence will show her work Saturday March 24th & March 31st. Karen O'Lone-Hahn is well known in the region for her whimsical folkart paintings featuring brightly colored cows as well as for her popular portrait series which she titles "People on the Couch." Karen is also the author/illustrator of her very popular children's book "Millicent and the Faraway Moon".
PENNS WOODS WINERY, 124 Beaver Valley Rd., Chadds Ford, PA; (610)459-0808  www.pennswoodswinery.com
Penns Woods Barrels Special:  Marked Vintages will be ON SALE as we roll in our newest releases!   We will be tasting ALL of our new release wine including the Merlot 2007 and more.
Enjoy naturally infused olive oil and aged balsamic vinegar tastings, as well as cheese pairings with Hillacres Pride local cheeses!   Buy four bottle and get a Penns Woods wine carrier for FREE!  There will be a cork raffle — guess the amount of corks and win a bottle of Merlot 2007 and two full day passes to our 2nd Annual Wine and Jazz Festival!!! (Value of over $150)
KREUTZ CREEK VINEYARDS, 553 S. Guernsey Rd., West Grove, PA; (610)869-4412; www.kreutzcreekvineyards.com
Taste 2011 Chambourcin directly from the barrel and enjoy our regular standard tasting.
TWIN BROOK WINERY, 5697 Strasburg Rd., Gap, PA; (717)442-4915; www.twinbrookwinery.com
As is the long-standing tradition at Twin Brook Winery, we will be serving Tim's famous Gumbo, which pairs fabulously  well with all our wines, plus it's got just enough "kick" to warm you for your travels to your next destination.  We'll be pulling samples from the barrels- Tim, Loraine and Steve will probably fight over the wine thief. It's always a surprise what barrel they pull from. You may also be one of the lucky couriers of secret messages to Black Walnut Winery. So see you in the cellar, or in the kitchen where we'll try not to burn the rice!
PATONE CELLARS,  (302)545-7388;  www.patone cellars.com
Events and tasting location to be announced.  See www.bvwinetrail.com for updates.