Colored denims, new nail colors, other tips can help make a frosty day bearable
By Kelly Hockenberry, Columnist, UnionvilleTimes.com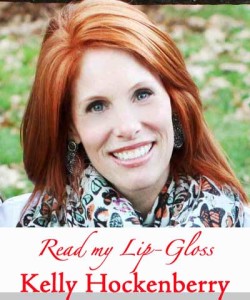 With the mild winter we've been experiencing lately, I feel a bit guilty whining about how "OVER" the cold I am…with just a tease of snow on Halloween and nothing since, I may be jinxing everyone with my complaining.
I am not a fan of frigid temperatures.  I am ALWAYS cold.  That's why I prefer not to ski or sled or build snowmen.  I like to look outside from the warmth of my house and watch my children do those things (preferably with a steaming mug of hot chocolate and my slippers and robe).  Lest you are tempted to fill my Comment section below with hateful things, let me redeem myself by saying that I ADORE Spring/Summer.  The beach, the park, running, biking and hiking….all of it.
So, to get me through the doldrums of a dark and dreary winter, I turn to fashion.  Focusing on beautiful things takes my mind off of school closings and power outages and weeks of hacking coughs and runny noses.
Right now, I am OBSESSING over colored denim!
Old Navy and H&M have very reasonable prices if you are hesitant to invest in this current hot trend.  Try a bright blue, salmon pink, cheery yellow or grass green!  How can you be depressed with a Crayola color experience like that?
What to pair with your colored denim? Anything goes!  But, a classic white oxford button down with rolled up sleeves and a pair of boots is a no-brainer selection.
Of course, all of the dark nail polishes are in vogue in the winter months.  But, spice it up and wear a neon pink, bright purple or spicy tangerine.  It will whisk you away to a tropical island every time you look down at your hands.
My hair is always dry. In the dead of winter, it is almost brittle.  Miracle product to the rescue: Moroccan Oil.  LOVE IT.  CAN'T LIVE WITHOUT IT.  I put it on my damp hair before blow drying  and then a few drops on dry to smooth things down.  My advice?  Invest in the real stuff…I have tried other brands from the drug store or supermarket and they just don't compare.
I have also been using 100% pure Jojoba oil from Trader Joe's on my face as a moisturizer.  It is super cheap, organic and a natural antiseptic.  It won't clog pores and literally soaks right into the skin. Amazing!  Use it on your hands and around cuticles, too.
Buying new make-up is always a good mood lifter.  Ditch mascara that is more than a few months old and try one of the new formulations with a primer for extra-long lashes.  Or, test a bright new lipgloss with a tingly lip plumper ingredient.
And, finally….if all else fails…book a trip to a warm location and invite me to come along to be your personal  shopper.  It's really NO problem.
Happy Sunday!