Will fracking worries lead to school funding problems in Unionville? Local race for Congress could make national headlines
By Mike McGann, Editor, UnionvilleTimes.com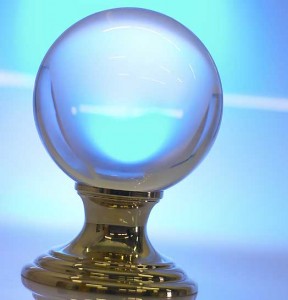 Good bye, 2011, hello, 2012.
We've spent the last few days reviewing the top stories of 2011 — a pretty easy process, one must just look through our archives.
The more interesting — and potentially tricky — story is taking a look at the stories that could make headlines in 2012.
Obviously, budgets and taxes, both at the state and school district level, and being somewhat interconnected, could once again play out in interesting forms. Last year, a proposed slash of $1.1 million in state aid to Unionville-Chadds Ford schools led to program cuts and layoffs. Even thought most of that money was later restored, none of the cuts were undone.
Although the state's economic situation seems a little less perilous — and Gov. Tom Corbett's knife seemed poised to cut from State Police funding (as much as 10% of the current uniformed force could be slashed with four or five barracks closing), rather than renew his fiscal assault on education funding — it is, at best, a fluid situation. If the initial outcry over State Police cuts continues to grow — and such a large number of Pennsylvania municipalities depend entirely on the State Police for police services, including Pocopson, Pennsbury, Newlin, West Marlborough and Chadds Ford in the Unionville area — the governor may have to look elsewhere to find cash to close the budget gap.
Something else to keep in mind: Ohio. Pennsylvania is assuming a certain amount of revenue, if only from additional economic activity, from natural gas production in the Marcellus Shale, through fracking, which uses water to push out the natural gas. Ohio Gov. John Kasich, a Republican, ordered a halt to pumping wastewater from the process back into the ground, as that is being linked to a series of earthquakes in normally seismically-stable Ohio. Without a way to dispose of the wastewater, fracking operations may need to stop.
Should a similar outcry happen in Pennsylvania — which seems likely based on the initial response from environmental groups and the fact that 2012 is an election year, with few candidates, Republican or Democratic likely to back earthquakes as a platform item — a slowdown or halt to fracking could impact the bottom line for the commonwealth, triggering more cuts in the state budget, and potentially, additional cuts in state aid. At minimum, it's something to keep an eye on as the state budget process works its way through Harrisburg.
As those dollar figures shift, Unionville's school board will be faced potentially with difficult decisions. Even without further cuts, there's already a clear divide among board members on whether or not to limit tax hikes to the Act 1 1.7% limit in Chester County (because of a quirk in valuation differential, Delaware County taxes will actually go down), or use an exception to Act for pension costs (because of new state caps and better performance of the state pension fund, the rate will increase to only 12.36% — well under the 29.65% originally forecast and still an increase from 8.65% in 2011-12, but means an additional roughly $500,000 in pension costs assuming a state match of 50%). Some indication of how that conversation will play out might be in evidence Monday night, at the Board of Education's first worksession of the new year.
One thing seems likely: Unionville will see another year of busy road construction and projects. The final phases of Rt. 52 reroute/US-1 revision should be complete in the spring, while design work will continue on the proposed bikeway on Rt. 82 in East Marlborough. Pocopson officials should find out later this year whether PennDOT will approve the latest design for a roundabout at Rt 52 and Unionville-Lenape and Wawaset roads and it appears the left turning lane for Rt. 52 at Pocopson Road will be installed.
2012 will bring state legislative races to Unionville, including those for state representative and state senate. Both state senators that represent Unionville, Sen. Andy Dinniman (D-19) and Sen. Dominic Pileggi (R-9) figure to have challengers. State Rep. Chris Ross regains more of Unionville in the latest redistricting, and as of now, it's unclear whether Susan Rzucidlo plans to challenge him again (whispers suggest yes), and with litigation pending on the new 160th, the future of that district and any potential challenger to State Rep. Steve Barrar is murky at best — but if the district holds up, word is that the a Democrat from West Chester may make the race.
The race for U.S. Congress will likely be high profile in Unionville, as well, as more than half of Unionville is shifting into a new Congressional district — and both parties are likely to put big money and resources into races here, especially in the new 7th Congressional District, currently represented by Pat Meehan. Whispers continue to circulate that former U.S. Rep. Joe Sestak is looking to get his old seat back and may challenge Meehan, making this one of the highest profile congressional races in the nation.