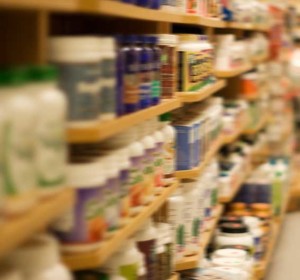 KENNETT SQUARE  —   A massive food collection for the benefit of the Kennett Area Community Service's Food Cupboard is planned by the Martin Luther King, Jr. CommUNITY Breakfast Committee.  Committee organizers are reaching out for food donations and seek volunteers to assist with distribution and collection of the boxes and to organize the donations.
Collection boxes will be placed in local businesses, churches and schools between January 4 and 14. Tax deductible cash donations payable to KACS are also welcome.  Donation locations include SuperFresh at Longwood Village on Rt. 1. The Garage Youth Center on Union Street, The Kennett Borough Building, 120 Marshall Street, Kennett Square, and The Kennett Township Office, 801 Burrows Run Road, Chadds Ford, and offices and businesses throughout the community.
The community-wide project involves all students in Kennett Consolidated and Unionville-Chadds Ford School Districts, employees of Longwood Gardens and Genesis, residents of Kendal at Longwood, Crosslands and Somerset Lake, and many other local businesses, houses of worship and organizations.
The Committee is inviting all Southern Chester County residents and organizations to participate in this National Day of Service project.  Individuals or organizations interested in volunteering to host donation boxes (from January 4th through the 16th), deliver collection boxes and posters (January 3rd-5th), and collect food (January 13th-16th) should contact Dori Roper by email at mlkfooddrive@gmail.com or by telephone at 484-631-6418 prior to January 4th.
On Monday, January 16th, the donated food items will be collected and sorted at Unionville High School.  Delivery to the Kennett Food Cupboard (136 West Cedar Street, Kennett Square) is scheduled for 6 pm via a 54 foot trailer donated by Phillips Mushroom.  Brief comments by local leaders, inspirational music, and hot beverages and light refreshments are planned.  The event concludes with all in attendance unloading the trailer's sorted, boxed food donations bucket brigade style.
The Kennett Area Community Service's Food Cupboard serves families in all three local school districts, KCSD, UCFSD AND Avon-Grove, and many residents of Luther House in Jennersville.  According to the Kennett Area Community Service's Executive Director, Stacy Kucera, "We assist over 1200 individuals each month, averaging over 17,500 pounds of food.  After the winter holidays, our cupboards are in need of restocking.  This collection is a huge help. By supporting the Food Drive, we continue to revitalize Martin Luther King's dream of peace and harmony among all people in the Kennett Area Community."
For Further information, Contact: mlkfooddrive@gmail.com or 484 631-6418