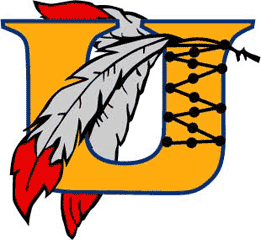 The Girls Swimming & Diving team improved and remain undefeated this season as they beat a strong Pennsbury team 106-77 on Thursday. Junior Mackenzie Hornibrook lead the way, winning four events for the Indians. Triple winners were Senior Emma Werkiser and Junior Erin Polries. Sophomore Christina Tascione and Freshman Katie Garvey were double winners as well.
Congratulations to Cyndi Kline and Christina Tascione for their District qualifying swims in the 200 freestyle and 100 breaststroke respectively.  The team takes a break from competition over the holidays but will be back in the pool against Oxford on January 6th.
The Boys Swimming & Diving team won a close, exciting meet 99-86 against Pennsbury on Thursday. Senior Matt Drohan, Sophomore Ben Halkowski, and Freshman Greg Buckley were triple winners for the Indians. Sophomore Tommy Ferree helped open the lead at the end of the meet with wins in the 100 butterfly and 100 breaststroke. Greg Buckley qualified for Districts in the 100 back and 100 fly as well as Ben Halkowski in the 100 backstroke and 100 freestyle. The boys will be back in action against Oxford on January 6th.