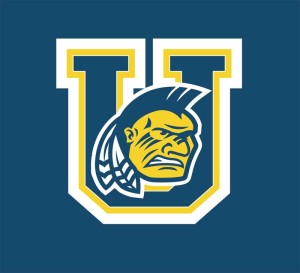 Space is on a first-come, first serve basis for baseball and softball
EAST MARLBOROUGH — Registration for URA Baseball and Softball is now open and will continue through mid-January 2012 or until programs fill, whichever comes first.  Chartered by the Babe Ruth League, URA offers a variety of age appropriate divisions which are affiliated with Cal Ripken Baseball, Babe Ruth Baseball and Babe Ruth Softball.  URA is open to all residents of the Unionville-Chadds Ford School District, Kennett Consolidated School District and effective for the 2012 season, the Avon Grove School District!  URA Baseball and Softball are Recreational programs – all registered players make a team, no one gets cut.
The URA Baseball Program supports well over 350 players in our Cal Ripken Divisions (ages 5-12) alone.  Once again URA will offer the extremely popular machine pitch baseball for boys and girls ages 5 and 6, where rules drive success for all players.  Additionally, URA baseball will be entering their 3rd season of the 50/70 format for baseball players ages 11 and 12.
The URA Girls Fast Pitch Softball program supports over 150 girls and provides a recreational environment which encourages learning while building self-confidence and self-esteem.  We strive to provide an atmosphere of fun and focus on softball skill development as well as game strategy for girls ages 5-16. Junior, Rookie and Pee Wee divisions are recreational teams which play approximately 8-10 games at our home field.  The Senior division (ages 13-16) season starts towards the end of the school sports season to accommodate more players. This division is more competitive due to the age level and teams occasionally travel for games.
For the more competitive players, URA baseball offers post-recreational season tournament team opportunities.  URA continues to be extremely successful, capturing numerous district and state championships across all age groups and have advanced as far as a Regional Championship game!  In the 2011 season, more than 50% of our recreational players also participated on post-recreational season tournament teams.
URA softball also offers post-season tournament opportunities as well as numerous pre-season, in-season and post-season skills clinics.  To participate on URA tournament teams, players must also meet participation requirements in the Recreational league.
Lastly, URA Baseball and Softball focuses on the player but is also organized with the parents in mind.  No games end beyond dark and while we are a 100% volunteer run organization and have a numerous volunteer opportunities, come game day URA parents do not umpire games, nor do parents work a snack bar – parents are coaches, spectators and cheerleaders for their kids!
For more information and to register, visit www.urasports.com.  Space is limited – please register early to reserve your spot today!