Spending cuts offset losses of tax revenue, federal funds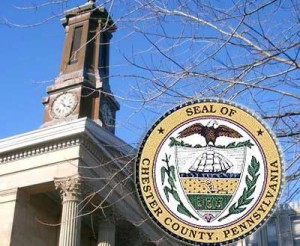 WEST CHESTER — The Chester County Commissioners approved today a budget for 2012 that results in a zero tax increase for county residents.
"This budget reflects the county's ongoing commitment to provide the best services at the lowest burden to the taxpayer," said Commissioners' Chair Terence Farrell.
The operating budget for 2012 is $422,852,576, a decrease of 0.2 percent from 2011. The four funds with dedicated tax millage require a combined millage of 3.965. The funds are General Fund, Parks & Recreation, Library and Debt Service.
The capital budget is $90,161,708. The budget is an increase of 10.4 percent from 2011 due to projects including the construction of the Public Safety Training Facility and the upgraded emergency radio system.
"This budget comes with some pain and some challenges.  It is important to understand that our County employees have worked very hard to decrease or contain costs.  Despite reduced resources, County employees continue to maintain and improve services that are critical to our citizens as well working toward achieving the County's strategic goals.  I'd like to thank our employees and Department Heads for their tireless commitment to our community," said Commissioner Kathi Cozzone
Commissioner Ryan Costello said, "The budget demonstrates a continuing process of maintaining tight control over expenditures, while seeking new, cost-effective methods to deliver the services that are mandated and that our residents want."
The balanced budget was attained despite declining revenue including a decrease in federal funds.  The county's property tax base has also marginally decreased, as has revenue generated through court-related costs and fines.
Chester County continues to actively manage its debt requirements, with its Aaa/AAA ratings being reaffirmed earlier this month by Moody's, Standard & Poor's and Fitch Ratings.
The tax rate for Chester County remains one of the lowest in southeast Pennsylvania.