Those lights and displays may indicate something about your fashion sense
By Kelly Hockenberry, Columnist, UnionvilleTimes.com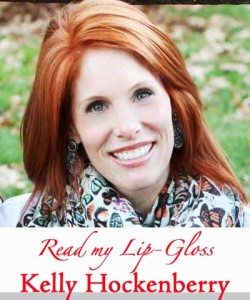 In typical "Kelly style", I feel the need to follow up last week's heartfelt article with something sarcastic today.
Thanksgiving is usually the time for people to decorate their homes for the Christmas season. (Although, not if you are a member of my family…I prolong a tree as much as possible because I am a neurotic mess and spend hours picking up every needle that falls and obsessing over the sap on the hardwood floors.  I am a real joy, let me tell ya.)
Here's the controversial topic for the day. I can tell, based on the OUTDOOR décor, what the fashion sense of the family living INSIDE will be. I would love to be put to the test, somehow…but, you'll just need to trust me.
For example, I find houses that combine several different kinds of lights visually disturbing. The mish mash of some blinking with non-blinking and colored on one bush and white on another is enough to make me want to knock on the door. I can pretty much guarantee that the person opening it will be wearing some sort of holiday sweater and jeans that have a rise higher than what is fashionably acceptable.
We all have driven by the house that has the blow-up Mickey Mouse dressed as Santa on the front lawn. It is especially festive when the Disney characters are encased in the clear Christmas ball with the fake snow blowing around. The woman in that house has her hair in a pony tail and a sweatshirt with grape jelly stains on the front. She may or may not have a child permanently attached to one leg.  She is not wearing lip gloss. She is tired.
On the other end of the spectrum is the home meticulously decorated in only white (non-blinking) lights with a wreath on EVERY window and a big, beautiful evergreen swag above the door. The lady of this particular house is probably wearing taffeta or cashmere, or both. Her nails are a shiny laquer red and her make-up is flawless. Her children (although uncomfortable as hell) are a picture perfect GAP advertisement.  Her husband is in corduroys and is drinking a martini. And, I'd like to be friends with them, fyi…
My house, you wonder?
Well, it usually is painfully boring.  I decorate my flowerbox with evergreens and berries and a string of white lights.  I put a wreath on the door and (for the IMMENSE pleasure that I get from the fact that my husband despises it so) a twig reindeer that I make into Rudulpoh by adding a red Christmas ball for the nose.  Joe has tried (in vain) to accidentally (on purpose) light that decoration on fire.  But, I enjoy it.  On the front step it shall be!
What does my décor say about MY fashion sense? That I am traditional and classic with a hint of quirky.  I will not take too big of a risk and be confused with someone wild and carefree (heaven forbid!)
Holiday décor is just another avenue for your style expression.  So, keep it simple, tasteful and traditional and you will never have to hear my rendition of O' Holy Night as your punishment for disobeying.
Happy Decorating!