To The Editor: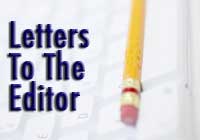 Thank you to everyone in Region B of the Unionville-Chadds Ford School District for voting for me.  I assure you that I will make good decisions for our school district.
Unfortunately, I did not get around to every polling place Tuesday afternoon, but am truly grateful to everyone for their support.
Please join us at our meetings. School board meetings are typically held the first three Mondays of each month.  Detailed meeting dates and times are posted on the district website (www.ucfsd.org).  We like to hear from you, and designate time at each meeting for public comment.  If you prefer to contact me directly, my email is ebushelow@ucfsd.org.  I hope to see you there.
Sincerely,
Eileen Bushelow
Unionville Chadds Ford School Director
Region B
Pocopson