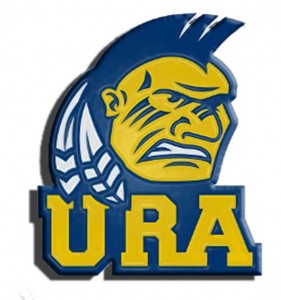 EAST MARLBOROUGH – For many people if you ask "Where in the world is Hackleburg", they would have no idea. But ask any of the kids from the Unionville Recreation Association (URA) baseball and softball teams, they would tell you right away it is in Alabama.
(For those not familiar, on April 27, 2011 the city of Hackleburg was ravaged by an EF 5 tornado that destroyed 75% of the town.)
Everyone can make a difference
Our kids are so blessed here to live in a great community where they can feel safe, be surrounded by caring people and for the most part, want for very little. The URA parents thought it might be a great idea to show the kids that baseball, softball, lacrosse (any sport!) can have an impact far beyond their own fields–it can be used to make a difference in the lives of someone else.
So in late May, the tournament teams of both URA boys and girls teams adopted Hackleburg and started collecting pledges based on the number of hits they get during games in their tournament season this year, as well as selling special bracelets that said "Play Hard-Give Back."  When interviewed by Stacey Stauffer of NBC10 and asked, "doesn't this put a lot of pressure on you and your team mates when you're up to bat," Kyle Garvey, the team's second baseman, responded, "No it actually makes it easier since you're doing something to help someone else."  Follow this link to see the full interview:  http://www.nbcphiladelphia.com/news/sports/Local_Sluggers_Hit_for_Charity_Philadelphia-125458943.html
So, how did Hackleburg react?
When the URA reached out for the first time to Jerimey Gallaway, the Little League Commissioner and High School coach from Hackleburg, to share what the URA teams were doing, he was absolutely floored. He was so impressed that our kids would take the time to help out a group of people from a place they've never heard of.
Bigger than baseball, kids raise $3,200
As our season wrapped up and the final tally was counted, our kids raised $3,200 for their new friends in Hackleburg — not bad for a group of 8 to 12 year olds.
Jacquelyn Pellegrino, a URA mom, recently connected with Jerimey to share the news. He was very excited by the amount raised.  He was so grateful, because, as we all know, getting a substantial amount of money at one time makes it much easier to do a large project.  One of the things they talked about was how a lot of the buildings on the Little League site were destroyed, and so they are having to store all their equipment for all sports (baseball, football, soccer) in their concession stand.  As he says "it's a mess!"   Jacquelyn and her son Spencer will be travelling to Hackleburg on November 6 to deliver the check personally on behalf of his teammates.
So after an amazing season, we all learned that everyone of us can make a difference—sounds like we all came out winners in this game.
To make a donation to the Hackleburg Little League, checks can be addressed to "Hackleburg Dixie Youth, P.O. Box 39, Hackleburg, Alabama 35564."
About Unionville Recreation Association
For more information about Unionville Recreation Association go to:  http://www.urasports.com/