The Big Apple means serious fashion choices
By Kelly Hockenberry, Columnist, UnionvilleTimes.com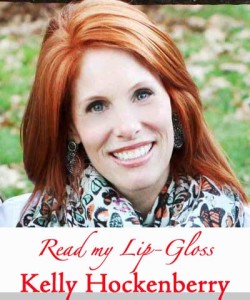 I am going to New York City for the weekend on a Girls Trip!
(You can't see me, but, I am dancing in my seat as I type!)
YIPPEEEEEEEEEEEEEE!!!!
It is a wonder that I have a minute to craft this article being that it is Thursday night and I have nothing ready and my train leaves tomorrow morning!!!
Going to visit the Big Apple requires IMMENSE preparations.  Are you surprised?
I pack with the presence of mind that I will be walking around in the fashion capital of the world; not to mention that I could, at any moment, come face to face with Justin Timberlake or someone like that. No self-respecting fashionista can risk that encounter in anything less than the best outfit!
The look I am going for is casual, yet, chic….NEVER tourist-y.  The shoes must be comfortable but NOT TOO COMFORTABLE!  I would drag around bloody little stumps before I would EVER put on sneakers. It is the perfect season for a nice flat riding boot.
I will wear a skinny corduroy for day with a blouse, cardigan and fur vest for warmth. I will carry a cross body bag for hands free shopping (my husband is THRILLED that my purse selection will not encumber my ability to spend his money. He was worried about that!)
My nails are perfection with my Shellac manicure in a new color called "Fedora"( which is a lovely black cherry color).
I did not have time to do my roots. This is a problem that might keep me up tonight. Thankfully, the forecast is sunny and crisp so that I don't have to worry about a frizzy mop of hair on top of the scattering of gray at my part.
For our Friday evening dinner (at only the swankiest of swanky dining establishments) and dancing at a hip and happening club afterwards, I have half of my wardrobe shoved in a duffle bag.  NOT KIDDING.
Dressing to go out on the town in New York City is vastly different from the selection I would make for dinner in Unionville.  This is an understatement. As I stand in my closet and survey my options, I feel woefully unprepared. It's a good thing that I will have a few thousand shops to peruse!!!
As much as I adore getting away for a fun filled weekend of the bright lights and hustle and bustle of the city, I love to come home to the peaceful star filled nights that I relish in good ol' Chester County!
Happy Sunday!