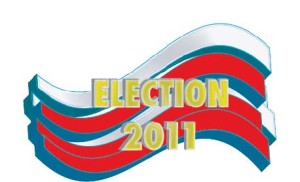 CHADDS FORD — The Unionville Chadds Ford School District Parent Teacher Organization will again co-sponsor with the Chester County League of Women Voters a Meet The School Board Candidate Night. The event will be held on Wed., Oct. 26, from 7 – 9 pm at Chadds Ford Elementary School.
The candidates include:
Region A   (East and West Marlborough Townships)
Victor Dupuis and Robert McPherson are running for the 1 seat vacated byCorrine Sweeney
Region B  (Birmingham, Newlin, and Pocopson Townships)
Incumbent Eileen Bushelow (incumbent) is running unopposed
Region C  (Chadds Ford and Pennsbury Townships)
Kathy Do, Sharon Jones, Gregg Lindner, Frank Murphy (incumbent), and Timotha Trigg (incumbent) are running for the three seats open in Region C.
Local residents will have the opportunity to provide questions for the candidates on various issues related to the school district — although all questions will be asked by the event moderator.