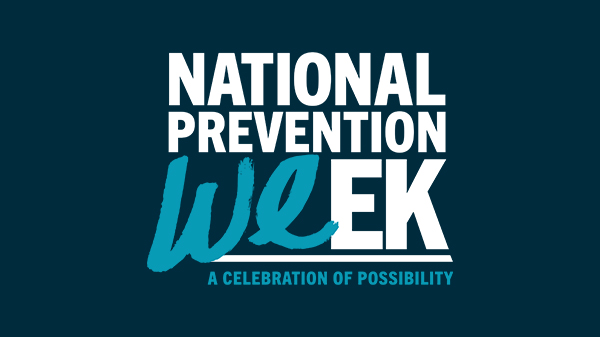 Chester County's Department of Drug & Alcohol Services announces plans to support "National Prevention Week", May 7 through 13.
Sponsored by the Substance Abuse and Mental Health Services Administration (SAMHSA), "National Prevention Week" is dedicated to increasing public awareness of substance use prevention and mental health through partnerships and collaborations which promote quality behavioral health resources.
Jamie Johnson, Director of Chester County's Department of Drug and Alcohol Services, said, "This week serves as an opportunity to share with residents the need for prevention year-round, providing ideas, tools and resources to help individuals and communities make substance use prevention happen every day."
During the week, Chester County's network of providers will be offering prevention-related events throughout the county and surrounding communities. Events include:
This year, staff with the County's Department of Drug and Alcohol Services is collaborating with prevention providers across the county, as well as leaders across the state to highlight Prevention Week through community education.  Substance use prevention organizations, coalitions and community organizations will be using tools, materials and resources created by the Commonwealth Prevention Alliance (CPA) to raise awareness of their prevention programs, and what prevention in Chester County looks like.
Organizations interested in participating in "National Prevention Week", or that want to know more, should visit www.chesco.org/drugandalcohol, or call the Chester County Information and Referral line at 866-286-3767.