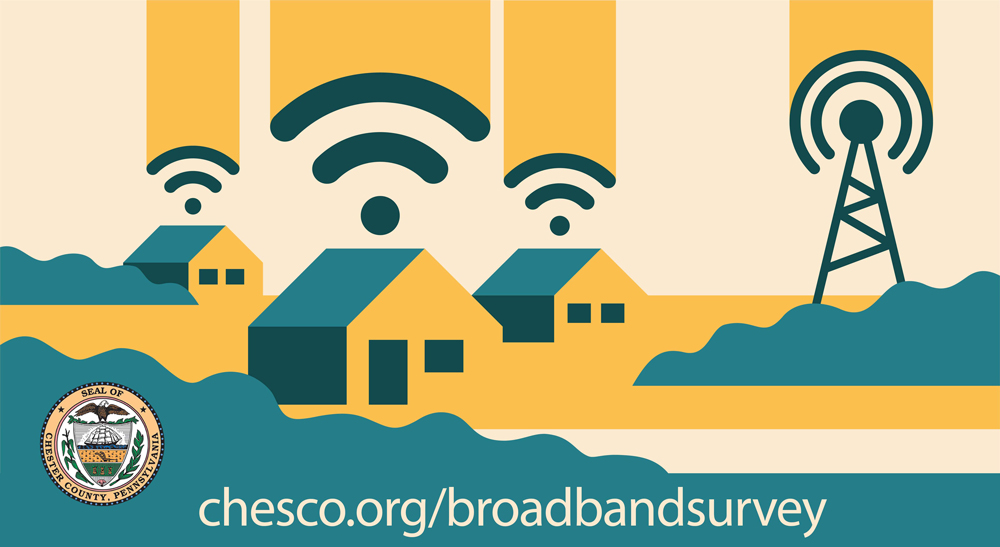 To further justify and strengthen the need for funding to expand broadband services in areas throughout the county, Chester County Government has created a short, but crucial, survey aimed at identifying locations where internet service is either non-existent or extremely limited.  The survey can be found at www.chesco.org/broadbandsurvey.
"Although it may be difficult to believe, there are pockets in Chester County where internet service is either very sparse or not available at all," said Chester County Commissioners Marian Moskowitz, Josh Maxwell and Michelle Kichline. "This survey will give us greater detail on where the broadband shortfalls are, and a clearer picture of the true impact on residents and businesses in Chester County. 
"Please help us to help you, by letting us know if you have access to the internet – whether at home, at your business, or both," added the Commissioners.
The information provided by this survey will assist organizations, internet service providers and municipalities in drafting and submitting the most complete and accurate application for both State and Federal broadband expansion dollars.  The survey is open until May 19, 2023.