By Denny Dyroff, Entertainment Editor, The Times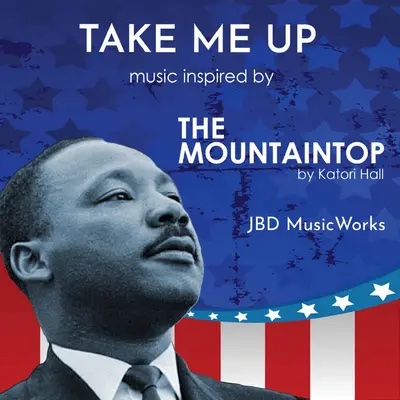 Black History Month has arrived and Uptown! Knauer Performing Arts Center (226 North High Street, West Chester, www.uptownwestchester.org) is kicking off Black History Month in style with a stage performance focusing on one of America's most important Civil Rights leaders.
Now through February 19, the Uptown! Knauer is presenting "The Mountaintop," which looks at Martin Luther King's activities on the evening before his assassination.
"The Mountaintop" is a drama by American playwright Katori Hall. It is a fictional depiction of Martin Luther King Jr.'s last night on earth.
In a bit of cringe worthy irony, the play is set in Memphis, Tennessee – the city that is currently reeling from the murder of Tyre Nichols, an innocent Black man who was beaten and murdered a few weeks ago by a group of vicious Black Memphis policemen.
King was in Memphis to speak out on the behalf of the Memphis sanitation workers who went on strike regarding the death of two workers crushed by a malfunctioning truck. The workers dealt with continuous mistreatment and denial of their civil rights.
A week before his assassination, King led a demonstration through downtown Memphis which resulted in the death of one reporter as well as a multitude of injuries and property damages. The poor work conditions and pay the sanitation workers suffered angered the black community and encouraged them to speak out on the behalf of other issues concerning civil rights.
On April 3, the night before his assassination, King gave his speech, "I've Been to the Mountaintop,", where he declared, "We've got to give ourselves to this struggle until the end. Nothing would be more tragic than to stop at this point in Memphis. We've got to see it through."
King was nothing but supportive, even saying that he did not want to leave Memphis until his work was done. King along with the Southern Christian Leadership Conference produced the idea of the Poor People's Campaign, a campaign that demanded economic and human rights for poor Americans of diverse backgrounds.
Before he could finalize his ideas and plans however, he was assassinated on the balcony of the Lorraine Motel on April 4 at 6:01 pm. King was rushed to St. Joseph's Hospital for surgery, but was later pronounced dead an hour later.
"The Mountaintop" is a two-person drama about the last day of the Reverend Dr. Martin Luther King, Jr. The entire play is set in a room at the Lorraine Hotel room. King is alone – trying to write yet another powerful speech.
When he orders a cup of coffee from room service, a mysterious woman arrives, bringing much more than a late-night beverage. What follows is a reflective, often funny, often touching conversation in which Dr. King examines his achievements, his failures, and his unfinished dreams.
Dr. Martin Luther King, Jr. is played by Chaz Rose, who played the role in a production at The Hippodrome Theatre, in Florida.
Rose graduated from the University of the Arts, Philadelphia, and performed off-Broadway in "Black Angels Over Tuskegee" and "She Like Girls" (GLAAD Award winner). He produced and appeared in the film "Writer's Block," starring Bryan Cranston.
Brianna Miller plays the role of Camae. Miller graduated from Earlham College in Richmond, Indiana in 2021. She was part of the Cincinnati Shakespeare Company's touring company and resident ensemble.
The show also has a local connection.
Uptown has enlisted JBD MusicWorks to work on the production.
JBD MusicWorks is a project featuring The Hooters' guitarist John Lilley, a West Chester native now living in Marshalton, along with bassist Brent Edmonson and pianist Dan Gallery.
JBD MusicWorks is part of the creative team for the upcoming stage production of "The Mountaintop." Additionally, the trio's latest recording is "Take Me Up," an EP that was created for "The Mountaintop."
The music for the show draws on the Memphis sound, Motown, Stax Records, Chicago blues, Jimi Hendrix, the Sound of Philly, and takes the audience to church with gospel singers from the First Calvary Church in Coatesville.
"I became aware of the script during COVID when Carmen (Uptown Artistic Director Carmen Khan) had given a script to my husband," said Lilley, during a recent phone interview.
"It was so moving and so gripping. When Carmen added it to the season, I wanted to do the music."
When not working with The Hooters, Lilley has composed and performed several theater and dance scores.
"Sister Carrie," adapted by Louis Lippa and based on Theodore Dreiser's novel, was performed at the People's Light and Theatre Company in Malvern in 1991. The show included more than 125 musical moments and themes throughout the six-hour play that Lilley contributed to.
At the Edinburgh Festival Fringe in 1992, Lilley contributed to "Collecting Gravity" by the Terry Beck Dance Troupe.
"I did 'Sister Carrie' and I loved that experience," said Lilley. "Then Edinburgh was another great experience. I love working in theater. It's a very different way of creating music.
"I've been working with JBD for a while, and I brought them into this. Everything we do, we make each other better. Brent is a double bassist and Dan is classically trained. I'm a trained jazz musician so it's a great fit for me.
"With 'The Mountaintop,' our goal was to really move people – to have the sense of 1968. It was a difficult and challenging time.
"The main challenge was to capture the feeling. I spent a lot of time listening again to Sly (Stone), Motown, James Brown, Marvin Gaye, Stax and Jimi (Hendrix). The music for the show is a real mix of everything.
"We also wrote a song – 'Take Me Up' – which is sung by lead vocalist with background singers from First Calvary Church in Coatesville. Additional lyrics were written by the church's pastor Roland Holmes.
"The show is not a musical. We're bookending the play with a feeling at the front and a feeling at the end."
On February 6, Uptown is partnering with The Jewish Federation of Greater Philadelphia, the Anti-Defamation League Philadelphia, and Chester County Kehillah, in a hosted Zoom conversation, "Reflections On The Mountaintop," at 6:30 p.m. The online conversation is free and open to the public with advance reservation required. Guests will be Uptown Artistic Director, Carmen Khan; Director, Ryan George, and actor, Chaz Rose.  A ticket purchase to the show is not a prerequisite.
On February 16, there will be a free event at Uptown at 5:30 p.m. with Rev. Dr. Wayne E. Croft, Sr., Pastor of St. Paul's Baptist Church in West Chester. Dr. Croft will present "The Three Dimensions of a Complete Life," a conversation on Dr. Martin King's sermon. The presentation will be in Uptown's Univest Cabaret space on the second floor.
Dr. Croft is a pastor, writer and scholar, having earned an Associate degree from Pinebrook Jr. College and graduated Magna Cum Laude from Trinity College earning a Bachelor of Arts. He received the Master of Divinity degree from Eastern Baptist Theological Seminary (now Palmer Theological Seminary), Master of Theology degree from Princeton Theological Seminary and graduated with distinction from Drew University in Madison, New Jersey earning a Doctor of Ministry degree.
He also earned a Master of Philosophy and Doctor of Philosophy degree from Drew. He is the first person to earn both a Doctor of Ministry and Doctor of Philosophy from Drew University and received an Honorary Doctorate in Humane Letters from Villanova University in May 2018.
First come, first seated. Space is limited.
Video link for "The Mountaintop" — https://youtu.be/aYawH1crGTY.
"The Mountaintop" is running now through February 19. The run time is 90 minutes with no intermission. Ticket prices start at $30.
The Uptown will present another Black History Month event on February 6 – "Brother Outsider: The Life of Bayard Rustin."
Bayard Rustin was born and raised in West Chester and graduated from West Chester High School. Today, a plaque in his honor stands outside Henderson High School.
During his 60-year career as an activist, organizer and "troublemaker," Rustin formulated many of the strategies that propelled the American Civil Rights movement. His passionate belief in Gandhi's philosophy of nonviolence drew Martin Luther King Jr. and other leaders to him in the 1940's and 1950's. His practice of those beliefs also drew the attention of the FBI and police.
In 1963, Rustin brought his unique skills to the crowning glory of his civil rights career — his work organizing the March for Jobs and Freedom in Washington, the biggest protest America had ever seen. But his open homosexuality forced him to remain in the background, marking him again and again as a "brother outsider."
"Brother Outsider: The Life of Bayard Rustin" combines rare archival footage — some of it never before broadcast in the U.S. — with provocative interviews to illuminate the life and work of a forgotten prophet of social change. On August 8, 2013, President Barack Obama named Bayard Rustin a posthumous recipient of the Presidential Medal of Freedom, the nation's highest civilian honor.
The screening is a free community film event starting at 7 p.m. There will be a "Pre-Show Introduction" by Mayor Lillian DeBaptiste.
Lillian L. DeBaptiste was officially sworn in to serve as the first Black female mayor of the Borough of West Chester on January 3, 2022. She's following in the footsteps of her father, Dr. Clifford E. DeBaptiste, who served two terms as the first African American mayor in West Chester starting in 1994.
Opera Philadelphia (www.operaphila.org) is presenting a pair of shows this month – concerts not operas.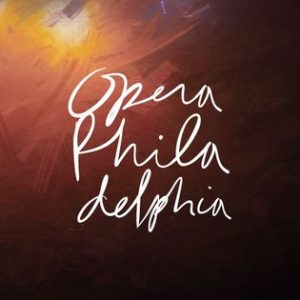 On February 3 and 5, Opera Philadelphia returns to the Academy of Music (Broad and Locust streets, Philadelphia) — gathering nearly 200 performers from the company's Chorus and Orchestra for a concert of Carl Orff's "Carmina Burana" and Margaret Bonds' "Credo."
The concerts, which will be the same both evenings, pair one of classical music's most recognizable choral works with a rarely performed masterpiece. The concert marks both the Philadelphia premiere of "Credo" and the company debut of a rising star, conductor Lina González-Granados.
"This is my 19th season," said Opera Philadelphia Chorus Director Liz Braden, a West Chester University graduate.
"For the last couple years, we've done a concert for the winter show rather than a full opera. We've done Verdi's 'Requiem' and last year it was Stravinsky."
When Orff (1895–1982) premiered his rollicking cantata in 1937, he couldn't have imagined that its opening strain "O Fortuna" would become one of the most-quoted music themes in American popular culture, and "Carmina Burana" one of the most popular pieces of the classical music repertoire.
In Opera Philadelphia's concert, the piece is paired with Bonds' magisterial "Credo," which followed a much less celebrated path to the stage. Based on a prose poem by W.E.B. Du Bois, the work is an affirmation of racial justice, peace, and Black pride expressed through powerful melodic language and ingenious orchestration.  "Credo" premiered in 1967 but Bonds was only able to hear her composition live two times before her death in 1972, as it remained unpublished until 2022.
Margaret Bonds (1913-1972) was an American composer and pianist who wrote and performed classical works, arrangements of African American spirituals, and popular music. She was one of the first Black woman composers to gain nationwide recognition for her work. At 20, she became the first Black soloist to perform with the Chicago Symphony Orchestra. Bonds is best remembered today for her comprehensive output of music and her dedication to advancing the careers of prominent Black creatives through performance and collaboration.
"'Carmina Burana' is a piece many people know – even if they don't know it by name," said Braden during the phone interview last week from her home in Collingswood, New Jersey. "The opening piece – 'O Fortuna' – is used a lot.
"We wanted to balance this concert with a piece that is different. Orff was an older white male. The other is a Black woman – a Black composer and Black poet.
"'Credo is 20 minutes and 'Carmina Burana' is an hour. The shorter piece does have some big loud moments but also some quieter moments and some jazz. And it's in English.
"Then, after a short pause, we launch into 'Carmina Burana.' The opening segment is 'O Fortuna' and it's loved. Even my 13-year-old son recognizes it.
"'Credo' is a living piece of prose. It's about humanity – saying 'I believe in God' and 'I believe in the negro race.' 'Carmina Burana' is more playful. It's about love and lust."
Joining the concert as soloists are soprano Brandie Inez Sutton, tenor Alasdair Kent, and baritone Ethan Vincent. The concert marks Sutton and Vincent's company debuts with Opera Philadelphia. The soloists will be led by Colombian American conductor Lina González-Granados, who has distinguished herself nationally and internationally as a singularly talented young conductor.
Video link for Opera Philadelphia – https://youtu.be/Az0aXZTPzzg.
The concert on February 3 will start at 8 p.m. and the concert on February 5 will start at 2 p.m.
Ticket prices start at $20.
The words "joyous" and "uplifting" are frequently used to describe plays, songs or musical acts. In reality, the words are often misused and should be put in the "hyperbole" category.
"Come from Away," the hit musical which is running from February 7-12 at the Academy of Music (Broad and Locust streets, Philadelphia, www.kimmelculturalcampus.org) as part of the Kimmel Cultural Campus' Broadway Series, is a play that is joyous, uplifting and a lot more.
The musical "Come from Away" is the remarkable true story of 7,000 stranded passengers and the people of Gander, Newfoundland, the small Canadian town that welcomed them. Cultures clashed and nerves ran high, but uneasiness turned into trust, music soared into the night, and gratitude grew into enduring friendships.
"Come from Away" is a Canadian musical with book, music and lyrics by Irene Sankoff and David Hein. It is set in the week following the September 11 attacks and tells the true story of what transpired when 38 planes were ordered to land unexpectedly in the small town of Gander in the province of Newfoundland and Labrador, Canada, as part of Operation Yellow Ribbon. The characters in the musical are based on (and in most cases share the names of) real Gander residents as well as some of the thousands of stranded travelers they housed and fed.
All of the cast members play several characters whose roles are interwoven through the action during the course of the play. One of the cast members is Christine Toy Johnson, who plays the role of Diane.
"Come From Away" is making a successful return to the Academy of Music. When the musical first went on tour. It touched down in Philly in October 2019.
"I've been with the show since the very beginning," said Johnson. "We started rehearsals in August 2018 and then we opened October in Seattle. We passed 1,000 shows back in May in Victoria, British Colombia.
"The tour was stopped on March 12, 2020 because of Covid and then came back in October 2021. There are still a lot of original cast members in the show. I think there are seven who you'll see that were here when we came to Philly a couple years ago.
The music is a real marriage of history and culture in Newfoundland. It's also married to a traditional Broadway sound. There is an organic Celtic feel with musicians playing bodhran and fiddle. And it's the only Broadway musical with an "ugly stick."
The bodhrán is the iconic Irish drum, one of a small select family of Celtic instruments that is stated to pre-date Christianity. The "ugly stick" is a traditional Newfoundland musical instrument fashioned out of household and tool shed items, typically a mop handle with bottle caps, tin cans, small bells and other noise makers. The instrument is played with a drumstick and has a distinctive sound.
This show starts on September 11 and continues right until the planes left Gander. When you watch this show, you see how the people of Gander were unflappable.
The current cast has been able to read transcripts from people in the original event, and even connect to people who were actually involved.
"The really amazing thing was that the producers went to Gander and brought almost all the main characters into the show when we first opened," said Johnson.
"We had social interaction and shared meals together. All the stories in the show are based on real things that happened.
"There are so many interesting stories. It does surprise people how much humor and heart are in this show.
"As actors, it's challenging because we're all onstage for most of the 100 minutes. One of the challenges is honoring their spirit. It's joyous and so much fun."
Video link for "Come from Away" — https://youtu.be/SXny5aW4HgA.
Come from Away' is running at the Academy of Music on the Kimmel Cultural Campus from February 7 – 12. Ticket prices start at $25.
Chestnut Grove will play on February 3 at the World Café Live (3025 Walnut Street, Philadelphia, www.worldcafelive.com) with a focus on its latest album, "The Album" along with a trio of new singles — "No Stranger," which was released on October 17, "Can't Stand the Music," which was released on September 20 and "All for You," which was released on August 29 – and a limited edition EP titled "Can't Stand the Music."
The band has its roots in the Delaware Valley, has played gigs at the Ardmore Music Hall, Phantom Power and World Cafe Live and recorded "The Album" at BarnSound Studios in Newtown Square with producer Derek Chafin.
Chestnut Grove was formed by James Daniels, John Tyler, Sean Murray and Dee Gerhart in 2011 during their senior year of high school. The band's name was chosen in memory of would-be member and guitar player Matt Barber, who passed away tragically in a car accident on Chestnut Grove Road.
"We've been together for more than a decade," said Gerhart, during a phone interview. "We've been touring heavily since 2015.
"We all graduated from high school together in 2011 – Boyertown High School. Our drummer James played with our guitar player John. I was doing acoustic singer/songwriter doing open mics. We weren't drawn together musically.
"In my senior year, I was in a talent show at Boyertown High. I did some numbers like 'You Really Got a Hold On Me' with Zach Winkler. They approached me and it rolled on from there.
"We covered a lot of Led Zeppelin, Cream, Jimi Hendrix. I was the only one singing. We immediately started working on some originals. We were trying to be a jam group but drifted more to singer/songwriter.
"It's collective songwriting. It's mainly driven by me and James, but everyone has an input. Each has their own part of the puzzle."
In 2015, Gerhart, Winkler, Daniels, Tyler and Gary Geers, with the help of friend/engineer Owen McGreehan, released their self-produced album, "Perkiomenville," to a sold-out hometown crowd at World Cafe Live in Philadelphia.
"We recorded that album at our barn studio in Perkiomenville," said Gerhart. "It had 10 tracks with a vert rootsy, Americana feel."
In 2016, the band recorded the EP "Let it Down" with critically acclaimed producer Bill Moriarty, who has worked with notable artists like Modest Mouse and Philly's own Dr. Dog. This EP featured a collection of songs including "Whiskey Hand" and "Let it Down," two of the band's first hits.
The band released the EP "Black Champagne" with Mad Dragon Records in 2018, signed a deal with Nimbleslick Entertainment, and began touring the East Coast and Midwest. Chestnut Grove has headlined venues including the Trocadero, World Cafe Live, and Ardmore Music Hall, while continuing to gain popularity in their home city of Philadelphia and beyond.
In 2019, Chestnut Grove began recording their first full-length studio album when home from touring. In 2020, they released the single "Golden Age," which received praise from American Songwriter Magazine. The band's ambitions for 2020 had also included completing and releasing the new album and embarking on a US tour–goals ultimately derailed by the global pandemic.
Undeterred, Chestnut Grove went back to the studio with producer Derek Chafin (AKA "Chestnut Grove's sixth man") and finished "The Album" featuring singles "Golden Age," "Ain't Got Nobody," "Newspaper Hats," and fan favorite "I Know Somebody." This album was released in 2021 at Ardmore Music Hall and virtually streamed via Nugs.net, followed by appearances on Radio 104.5 and 88.5 XPN.
Video link for Chestnut Grove — https://youtu.be/sWBiFGvzK_Q.
The show at the World Café Live on February 3, which also features Philly bands Stella Ruze and Brick Nova, will start at 8 p.m.
Tickets are $15 and $20.
Kennett Flash (102 Sycamore Alley, Kennett Square, 484-732-8295, http://www.kennettflash.org) will present STRAYS+MISFITS on February 3 with MiloSolo as the opening act.
On February 4, the local venue will be rocking with a 60s vibe when it hosts Beatlemania Again.
Both nights, the shows will start at 8 p.m. and are BYOB.
Jamey's House of Music (32 South Lansdowne Avenue, Lansdowne, 215-477-9985,www.jameyshouseofmusic.com) will present John Flynn on February 3 and The Paul Waltz Band on February4.