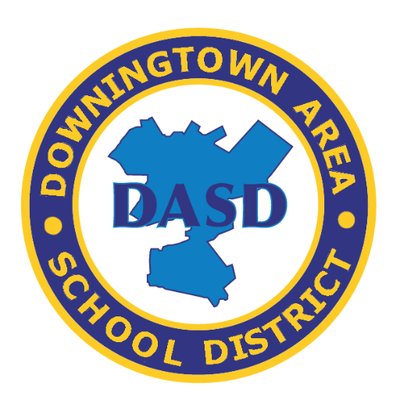 Black History Month is observed annually in February and Downingtown Area School District announced it is proud to join this year's celebration.
Black History Month is the recognition and celebration of the successes and contributions of African-Americans in the United States and abroad. The individual credited for the creation of the month of celebration is Carter G. Woodson. Black History Month became officially recognized in 1976 by Gerald Ford, who said, "seize the opportunity to honor the too-often neglected accomplishments of Black Americans in every area of endeavor throughout our history."
Throughout the month, DASD students and staff will participate in a variety of activities, including studying prominent African-American figures, reading literary works from famous legendary authors and participating in songs, dance and poetry. The district will also host Manchester City and United States men's national soccer team goalkeeper, Zack Steffen, for a conversation on the importance of community on Feb. 27.
"Black History Month represents the acknowledgement and the width and breadth of Black culture, from Middle Passage to gaining passage," East Ward Elementary School art teacher Brian Hearns said. "From disappointment to triumph, we as a society have come to recognize the continued importance of understanding and evolution of obtaining the educational process for learning the importance of this month. It is with love and expectation that we all come sit at this table and recognize this as truth."
The district's Cultural Equity Task Force will invite teachers, staff, community members and alumni to come together to share their stories. Through these conversations, the district hopes to better understand its school communities' truths.
"Celebrating Black History Month as a district fosters a strong sense of community and support for one another," Downingtown High School East teacher Lakesha Costello said. "Black History Month allows us to acknowledges significant figures from past and present that have impacted our world for the better. It is an opportunity to highlight the accomplishments of African Americans throughout history despite the struggles of racism and oppression."
Diversity, Equity and Inclusion (DEI) Director Justin Brown plans to continue to advance the district's DEI objectives. He adds, "I am proud to continue to lead Downingtown's commitment to educational equity and ensure that the learning and working environment in the DASD is welcoming, accessible and affirming of all identities and lived experiences."
To learn more about DASD's Diversity, Equity and Inclusion program, please visit www.dasd.org/diversity.