By Denny Dyroff, Entertainment Editor, The Times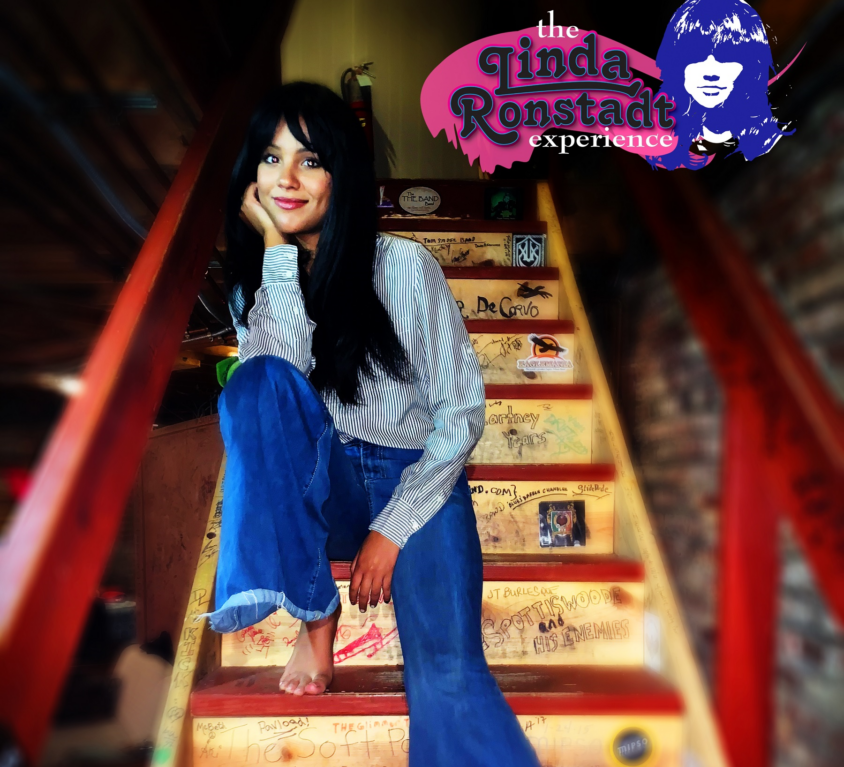 In recent years, new genre of live music has emerged – a genre that spans genres. The new genre is tribute acts.
Sure, tribute acts have been around for a while. For years, there have been artists who have devoted their lives to recreating music from previous stars – mostly solo singers like Frank Sinatra and Elvis Presley.
Now, there is a plethora of acts that are tribute acts devoted to bands and artists – music acts ranging from the British Invasion in the late 1960s to current day bands – even ones that are still themselves performing live.
There are many bands that focus on recreating the music of the Rolling Stones, Billy Joel, Brice Springsteen and other classic rock acts that are still touring.
The Uptown! Knauer Performing Arts Center (226 North High Street, West Chester, www.uptownwestchester.org) has presented many shows in recent months that are solely tribute acts.
If you're in the mood to hear live versions of "Long Long Time," "Different Drum" and You're No Good." Head to the venue in downtown West Chester on February 23 to check out a show by the Linda Ronstadt Experience.
Neil Young fans can hear his music at the Uptown on February 21 when the venue presents Sugar Mountain. Abba fans will delight to a show on February 25 by Dancing Drum.
On March 15, the theater will host a tribute band with a three-pronged attack. Magical Mystery Doors pays tribute to the Beatles, Led Zeppelin and the Doors.
If an evening of listening to recreations of the songs created by Kurt Cobain, Kirst Novoselic and Dave Grohl, visit the Uptown! om March 16 for the Nirvana tribute act Live & Unplugged. On March 18, the theater will host Sweet Baby James, a tribute act focusing on the music of James Taylor and on April 1, the venue will belong to Echoes, a Pink Floyd tribute act.
The shows frequently sell out. The Sweet Baby James and Echoes shows, despite being more than a month away, have already approached one-third capacity.
"Tribute bands are very popular right now," said the Hooters' John Lilley, a West Chester native now living in Marshallton.
"A lot of tribute band shows sell out. And a lot of the bands are playing the music well."
The Hooters formed more than 40 years ago in Philadelphia and have had a string of international hits.
However, there is no need for a tribute act for The Hooters. The band is still performing live shows including a three-night run at the Ardmore Music Hall in May followed by a month-long tour of Germany (with one show in Sweden thrown in) in June and July.
The Keswick Theater (291 N. Keswick Avenue, Glenside, 215-572-7650, www.keswicktheatre.com) is a prime venue to catch tribute acts.
Last week, the Keswick hosted Genesis Show and Hollywood Nights, which is billed as the ultimate tribute to Bob Seger and the Silver Bullet Band.
The schedule for the remainder of the month at the Keswick is entirely tribute acts.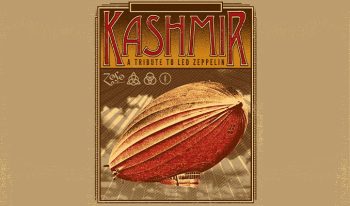 On January 20, it will be Kashmir, the nation's #1 Led Zeppelin tribute show, followed by Jazz is Dead on January 25.
Prince tribute band The Purple Experience will perform on January 27 with "Doug Church – The TRUE Voice of Elvis" taking the stage at the Keswick the following night. On February 11, the venue in Glenside will present "Who's Bad (Ultimate Michael Jackson Tribute)."
The Ardmore Music Hall (23 East Lancaster Avenue, Ardmore, www.ardmoremusic.com) has always been Mecca for fans of tribute bands.
Last weekend, the venue presented Lez Zeppelin, an all-female Led Zeppelin tribute act, and Unforgettable Fire, a band that honors the music of U2.
The Ardmore Music Hall's upcoming schedule features Badfish (A Tribute to Sublime) on January 26 and then closes the month on January 28 with a twin bill featuring Superunknown, a Chris Cornell tribute band, and The Ledbetters, a Pearl Jam tribute act.
Splintered Sunlight, one of the most popular Grateful Dead tribute acts, has shows at the venue scheduled for February 4 and March 2 and 25. The Ardmore Music Hall will also present "Come Together: A Tribute to The Beatles' Abbey Road" on February 11, and Kings of Thrash, a Megadeth tribute band, on March 7.
Jesse Lundy, the booking agent and publicist for Point Productions (shows at Ardmore Music Hall and the Colonial Theater in Phoenixville), said "Our month at Ardmore has been almost all tribute bands.
"We booked as many tribute bands as we could. They're doing so well. It's unbelievable."
Lundy also plays as a Rolling Stones tribute act with his Jesse Lundy Band.
"As a musician, I'm happy to play tribute stuff like the Sones' 'Exile on Main Street' and the Black Crowes' 'Southern Harmony' show."
Without a doubt, no band has inspired more tribute acts than the Grateful Dead.
118 North (118 North Wayne Avenue, Wayne, www.118northwayne.com) will be a major destination for Deadheads in February with Deal Grateful Dead Tribute on February 9, Jawn of the Dead on February 11, Gettin' Weir'd (Bob Weir tribute) on February 16,  Pure Jerry + Four Lean Hounds (Jerry Garcia + Dead Tributes) on February 19 and ZenDog (Grateful Dead Tribute) on February 23. The club will also host "Basic Cable (A Tribute to the Golden Age of MTV)" on February 3.
The Sound Bank (119 South Main Street, Phoenixville, www.soundbankphx.com) has two upcoming Dead tribute shows – Dead Band on January 21 and Uncle Jawn's Band on February 25.
Johnny Brenda's (1201 North Frankford Avenue, Philadelphia, www.johnnybrendas.com) presents Friends of Jerry on February 17.
Brooklyn Bowl (1009 Canal Street, Philadelphia, www.brooklynbowl.com/philadelphia) will have Splintered Sunlight on January 29, Allman Brother tribute act Steal Your Peach on February 3, Grateful Shred on March 2.
Two other bands with many tribute acts are Pink Floyd and Led Zeppelin.
Sellersville Theater (24 West Temple Avenue, Sellersville, 215-257-5808, www.st94.com) is another solid destination for tribute act shows.
Genesis and Phil Collins fans will love The Phil Collins Experience on January 26, and Deadheads will delight to "Dead On Live – Note For Note…and more!" on January 27. Sir Elton will be honored on January 28 with "Yellow Brick Road: A Tribute To Elton John."
If "Big Girls Don't Cry," Sherry," "Walk Like a Man," "Let's Hang On" and "Who Loves You" resonate with you, the head to Sellersville on February 18 when there will matinee and evening performances by "Lights Out – America's #1 Tribute To Frankie Valli & The Four Seasons."
Bruce Springsteen fans who don't want to mortgage the house to get tickets for The Boss' 2023 tour can find a good alternative with "Bruce In The USA: The World's #1 Tribute to Bruce Springsteen & The E Street Band" on February 25.
Shows in March include Classic Albums Live Performs "Dark Side Of The Moon" on March 7, "Broken Arrow – A Tribute To Neil Young" on March 11 and "Hotel California: A Salute To The Eagles" on March 28 and 29.
Rivers Casino (1001 North Delaware Avenue, Philadelphia, www.riverscasino.com) will host "Pink Floyd USA" on January 28.
World Café Live (3025 Walnut Street, Philadelphia, www.worldcafelive.com) will have Damn The Torpedoes – Tom Petty Tribute on January 21 and Echoes – The American Pink Floyd on January 27.
Theatre of the Living Arts (334 South Street, Philadelphia, http://www.lnphilly.com) is hosting Led Zep 2 on February 10.
The Queen (500 North Market Street, Wilmington, 202-730-3331, www.thequeenwilmington.com) presents "Zoso – A Tribute to Led Zeppelin" on March 2.
The Living Room & Cricket Cafe (35 Ardmore Ave, Ardmore,https://livingroomardmore.com)is presenting Steely Dan tribute band Countdown to Ecstasy on February 4 and Ronstadt Revue featuring Gesenia: Linda Ronstadt Tribute on March 11. This weekend, the club is hosting Soul Jam on January 21 and The Was on January 22.
Phantom Power (121 West Frederick Street, Millersville, www.phantompower.net) will have tribute act twin bill on January 21 with Fade To Black (Metallica Tribute) w. Age Against The Machine (RATM Tribute).
City Winery (990 Filbert Street, Philadelphia, www.citywinery.com) will have Total Mass Retain: YES Tribute Band on January 22, "Pettybreakers: The World's Greatest Tribute to Tom Petty and the Heartbreakers" on January 25, Rolling Stones tribute band Brown Sugar on January 28,  Unloveable – The Smiths/Morrissey Tribute Band on February 11
SteelStacks (101 Founders Way, Bethlehem, 610-332-1300, http://www.steelstacks.org) hosts EagleMania: The World's Greatest Eagles Tribute on January 21, Damn The Torpedoes – A Tribute to Tom Petty and the Heartbreakerson January 27, Hollywood Nights – The Bob Seger Experience on January 28, Cash Unchained – The Ultimate Johnny Cash Experience on February 11, Dancing Dream – ABBA Tribute Bandon February 25, and Kofi Baker's Cream Faith – Performing the Music of Cream & Blind Faith on March 31.
Scottish Rite Auditorium (315 White Horse Pike, Collingswood, New Jersey, scottishriteauditorium.com) will present THE FAB FOUR: The Ultimate Tribute to The Beatles on February 11 and Killer Queen — A Tribute to Queen: ft. Patrick Myers as Freddie Mercury on March 11.
The American Music Theatre (2425 Lincoln Highway East, Lancaster, www.AMTshows.com) presents Stayin' Alive: One Night of The Bee Gees on January 20 and The Everly Brothers Experience featuring The Zmed Brothers on February 26.
Some of the other well-respected tribute bands that play frequently in the Delaware Valley are "LIVE AT THE FILLMORE: The Definitive Tribute To The Original Allman Brothers Band," the Jesse Lundy Band with its special "Rolling Stones Tribute," the Band tribute band The Weight and Paul Simon tribute act "All Star Tribute Band to Graceland."
Jamey's House of Music (32 South Lansdowne Avenue, Lansdowne, 215-477-9985, www.jameyshouseofmusic.com) continues its tradition of presenting top quality blues music this weekend.
Jamey's House of Music is a prime destination to hear folk, jazz and blues music every Thursday through Sunday.
The "Thursday Night Jazz Jam" and the "Sunday Blues Brunch & Jam" are regular features on Jamey's calendar while Friday and Saturday night shows feature national and regional acts.
Jamey's features a popular "Guest Singer Series" on Thursday featuring many of the best singers in the region performing a set from 7-8 p.m. with the backing of the Dave Reiter Trio and occasional guest musicians.
The Dave Reiter Trio lays down the backing for some out of this world jazz to happen, and you never know who might show up to join in. Reiter is a long-time jazz pro and is equally at home on the seven-string guitar, Nord keyboard or the venue's top of the line Hammond organ setup. Bill Marconi is on drums; his name is known to jazz aficionados around the world. Holding down the bottom is first-call Philly bassist, George Livanos.
The "Guest Singers" for January will be Geri Oliver on January 19, and Greg Farnese on January 26.
On January 20, Jamey's House of Music will present Lisa Chavous with special guests Mikey Junior and Don Evans with a tribute to Chess Records.
Lisa Chavous, who is one of the most respected jazz and blues singers in the Philadelphia music scene, is a Delaware County girl through and through.
She grew up in Sharon Hill and graduated from Darby Township High Schoool. She studied for a career in nursing at a hospital in Delaware County. Now, Chavous is a resident of Lansdowne.
Chavous has been singing her whole life.
"I started performing and singing in church when I was really young," said Chavous. "The, my mom and dad managed me. Eventually, I got calls from agents. So, I started putting bands together – Lisa Chavous and Friends."
In 1989 she began performing with the group Chapter One in banquet halls such as The Twelve Caesars and the Riviera Ballroom. In 1997 Lisa won first prize while competing in the Temple University jazz station talent contest sponsored by B&V outreach. In 1999 she began forming bands that performed for a variety of audiences. These ensembles eventually became known as Lisa Chavous and Friends.
"My first band was a jazz band. We played a lot of jazz clubs including the Blue Note in New York. I was on the jazz side for a while.
"We were really blessed with being able to book shows at country clubs in Delco. One night, the sax player couldn't make the show. So, they sent another cat – and it was Byard Lancaster."
The late, great Byard Lancaster was an alto saxophonist/flutist from Philadelphia who was part of the wave of free jazz inspired by John Coltrane. His music had many cultures in its DNA such as blues, reggae and Afrobeat and he lived in a variety of places including Chicago, France and Nigeria. But he always returned to jazz and his hometown.
After watching Chavous perform many years ago, Lancaster said, "I have recorded with Jonny Copeland, and have known Shemekia Copeland since she was a lttle girl, when I was on the road with her father. I've got to tell you the best female blues vocalist to come along since Shemekia is without a doubt, Lisa Chavous."
This quote came from the musician who discovered Kevin Eubanks, the Roots, and Stanley Clarke.
"A couple years later, I ran into Byard at a blues festival in Media," said Chavous. "He told me there was a blues band — the Philadelphia Blues Messengers –that needed a vocalist and asked if I wanted to go to Paris. That was in the early 2000s. He opened so many doors for me.
"For me, getting into the blues was a fluke. I was supposed to be going Motown and playing country clubs. Then, blues came in with Byard. I just became an icon in Philly as a blues singer. People wanted the blues and it never stopped. I realized – this music is me."
Mikey Junior is well known up and down the east coast as one of the most captivating singers and harp players in the blues music world. He is Lisa's equal in terms of pure energy, and the two of them together on stage will be one for the record books!
Don Evans is one of the finest singing blues guitarists working today, boasting a solid solo career and a long international history backing Billy Joel, Eric Burdon and the Animals and many other illustrious names, in the studio and on the road.
Video link for Lisa Chavous – https://youtu.be/3N0iG_x7u44.
The show on Friday night will start at 8 p.m. Tickets are $20 in advance and $25 at the door.
On January 21, Jamey's will present the blues/rock band Gene and the Hurricanes.
The show on Saturday night will start at 8 p.m. Tickets are $15 in advance and $20. at the door.
Kennett Flash (102 Sycamore Alley, Kennett Square, 484-732-8295, http://www.kennettflash.org) is hosting Raymond the Amish Comic on January 20 and a Singer/Songwriter Showcase on January 21 featuring Frank Hogans, Demitri Grivas, Nicholas Lurwick, and Wendell Woods.