Supporters say moving away from 'neighborhood' school plan could save $1m, parents worry about impact on education
By Kelli Siehl, Staff Writer, UnionvilleTimes.com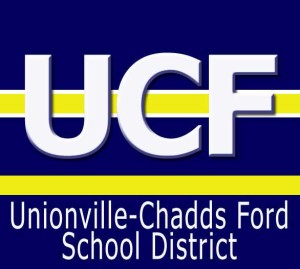 EAST MARLBOROUGH — "What is sometimes difficult is to do what is right," Unionville-Chadds Ford School Superintendent Dr. John Sanville told the crowd near the conclusion of Monday night's Board of Education Work Session.
Sanville was referring to the board's pending decision whether to continue further study into last school year's findings regarding building utilization.  If board members vote to move the goal into the coming year, the next step would be to form a committee of parents, non-parents, community members, administrators and others to perform an extensive review and look at the pros and cons of reconfiguring the district's four elementary schools.
The board is expected to vote next week on whether to build a study of the matter into goals for the 2011-12 school year.
According to information published at the Board's Finance Committee Meeting, the proposed goal is for the investigation of building utilization "with active participation of all stakeholder groups." The stakeholder group would look at curriculum and instruction, social and emotional impact on students, parental impact, budgetary effects and transportation costs.
Currently, all four elementary schools offer a "neighborhood school" – K-5th grade configuration, however, imbalances in class size and overall student population might warrant a look at changing Pocopson and Unionville to a 3rd-5th configuration, with Chadds Ford and Hillendale housing K-2. The schools would be paired, with Chadds Ford feeding students to Pocopson and Hillendale students moving to Unionville.
The initial suggestion came from an April 2010 community conversation and was then built into the districts' 2011 goal plans. The results of the study were four scenarios presented to Administrators and School Board members this past May. At that time, former Superintendent, Sharon Parker stated that there were no recommendations associated with the summary and assured families that "a decision of this magnitude would need careful study and input from the community."
Monday night,  Sanville made similar assurances. He cautioned that the School Board is voting on whether to incorporate going one step further by moving the investigational study into the 2012 district goals. Although discussion began during the Finance Committee meeting, some of the commentary spilled over into the School Board Work Session where members of the audience were invited to speak.
Community members expressed concerns about the effect any transition might have on students' emotional well being and questioned the possibility of long bus rides to and from schools. Some clearly supported the forward thinking and asked for a more comprehensive study which would include looking at other configurations as well as addressing overcrowding at Patton Middle School.
The prevailing theme for supporting the investigation continues to be a projected savings of over $1 million dollars coming from the need for about 12 less teachers.
The School Board will vote on the coming year's goals at the Board's Meeting on Oct. 17 at Pocopson Elementary School beginning at 7:30pm.