Dos and donts for happy, classy nails
By Kelly Hockenberry, Columnist, UnionvilleTimes.com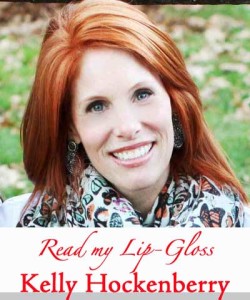 I have written about my obsessive behavior many times before.  And, every time I shed light on the intensity of my compulsions, I understand that it reveals a little bit more of my craziness.  HOWEVER, it just goes to show the level of dedication to this column.
That being said, I tend to have a slight preoccupation with nail polish (my friends and family are howling with laughter right now).
I love the change of seasons for the weather, but more so for the range of color options Essie or OPI or Butter provides.  I have many "rules" regarding what I believe is appropriate and what disturbs me about incorrect polish application.  And, I am all too willing to share my thoughts.
(See?  Crazy talk)
I do think that your nail color selection should be "seasonably relevant".  In other words, if it is autumn, choose shades that reflect a sense of warmth…dark chocolate brown, rich tan, red and orange.  A French manicure is a year round staple…although, remember my previous lecture regarding the width of the white tip…less is more, ladies.
I hate to be the fun police, but, I firmly believe that unless you are age 12 or under, nail "art" is not for you. The airbrushing thing is a little too "Jersey Shore" in my humble opinion.
I think that it is mandatory to have your toes polished at all times.  You know how your mother wanted you to have nice underwear on in case you were ever (God forbid) in an accident? Well, I say add that your toes should NOT be bare in that scenario either.
And furthermore, do not think that the arrival of cooler weather and a closed toe shoe means no more pedicure.  Au contraire, my friend.  Your feet in the winter require just as much upkeep as they do in the summer time.  No one wants to see a dry, flaky foot.  NOT CUTE.
I am VERY picky when it comes to getting my nails done, so, I was super excited that Polished Salon decided to open right here in Kennett Square!!!  They have several other locations (ie: Wilmington and Hockessin) that I would happily drive to because the girls are so thorough and precise.  But, no more!! Now, I can simply walk in to 112 S. Union Street any time I'm running around down town (with a cupcake in hand from Liz Marden & coffee from Talula's…can you think of a more glorious scenario?).
They have the EVER popular Shellac manicure that is my utmost favorite thing.  If you have never had one, you must try it! Gel polish (that does NOT in any way damage the natural nail) is applied and lasts for more than TWO WEEKS. Kid you not.  It is miraculous.
As if 14 (plus) days of a chip free mani weren't enough, the other huge bonus is that when the manicure is complete, your nails are perfectly dry.  No down time under the dryer (which, for me, ALWAYS results in a smudge or chip 5 minutes after walking out the door).
With Polished right here, there are NO more excuses for not having flawless hands and feet!
And, because I am always on the lookout for a fabulous deal for my devoted readers, make sure to tell the Manager (whose name is Savette and she is A-dorable) that I sent you….she has promised a little treat!  LOVE THAT!
Until next week, try the Shellac and keep me posted on your color choice!  I am currently sporting a stunning BRIGHT red.