By Denny Dyroff, Entertainment Editor, The Times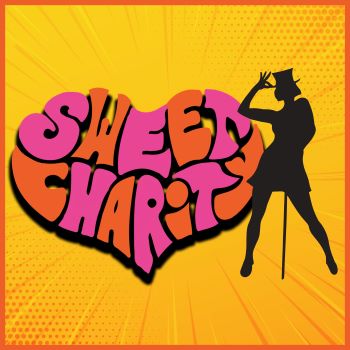 Many of you are familiar with timeless standards such as "Big Spender" and "If My Friends Could See Me Now," but how many know the origin of these songs?
They are two of the standout tunes in the award-winning musical, "Sweet Charity."
The Candlelight Theatre (2208 Millers Road, Arden, Delaware, www.candlelighttheatredelaware.org) is presenting the all-time classic musical as its fourth production run of 2022. The lively comedy "Sweet Charity" is running now through August 28.
"Sweet Charity" is a musical with music by Cy Coleman, lyrics by Dorothy Fields and book by Neil Simon. It was directed and choreographed for Broadway by Bob Fosse starring his wife and muse Gwen Verdon alongside John McMartin.
It is based on the screenplay for Federico Fellini's 1957 Italian film, "Nights of Cabiria."
Besides the obvious major change of resetting the story from Rome to New York, the biggest change is Cabiria/Charity's occupation. Cabiria is a "hooker with a heart of gold." This had to be softened for American musical audiences in 1966, so Charity works instead as a taxi dancer at the Fandango Ballroom.
In the early 20th century, men could go to dance halls and pay to dance with the woman of their choice, usually for 10 cents a song (thus the famous Rodgers & Hart song "Ten Cents a Dance.") However, by the1960s, taxi dance halls were not nearly as common. It's suggested, at least in "Sweet Charity," that most of the women who were still taxi dancers were willing to do more than just dance, if the price is right.
The musical premiered on Broadway in 1966, where it was nominated for nine Tony Awards, winning the Tony Award for Best Choreography. The production also ran in London's West End as well as having revivals and international productions.
The musical was adapted for the screen in 1969 with Shirley MacLaine as Charity and John McMartin recreating his Broadway role as Oscar Lindquist. For Bob Fosse, who directed and choreographed, the film was his feature-film directorial debut.
The production at the Candlelight features stellar performances by Phoebe Gavula on the title role of Charity Hope Valentine. The other main character — Oscar Lindquist – is performed admirably by Jared Calhoun. Other key perfor,ers are Gabrielle Impriano as Helene, Beth Dugan as Nickie, Tess Sinatra as Carmen, JJ Vavrik as Herman, Joe Falcone as Vittorio Vidal, and Rebecca Schall as Ursula March.
The weight of the show is carried by Gavula, who creates a very lovable Charity. Ironically, ballet was Gavula's first love before she switched to acting.
"I went to St. Basil's Academy and then switched to home schooling because I was dancing with the Philadelphia Ballet," said Gavula, during a phone interview Saturday from her home in South Philadelphia.
"I started ballet when I was two or three. By the time I got to high school age, I was a member of the Pennsylvania Ballet's Second Company."
Like happens so often, college changes career direction.
"I went to Montgomery County Community College and studied theater there," said Gavula, who grew up in Glenside. "Then, I went to Marymount Manhattan as a dance major. I transferred to Temple University and became a theater major. I graduated from Temple in 2017."
Gavula started working in theater immediately.
"I've been doing theater since 2017," said Gavula. "My first acting job was in the fall that year. I played Helga in 'Cabaret' at the Arden Theater. It was a great first show.
"I've worked mostly in the Philly area – the Arden Theatre, Resident Theater Company in West Chester, Ocean City Theater Company, Delaware Theater Company and Bucks Center for the Performing Arts.
"I've been now working at the Candlelight for a year — "Beehive," "Best of Candlelight to Christmas," "Mamma Mia!," "Clue: On Stage." I'm proud of every show at Candlelight. Everyone is so lovely – and so good at what they do."
This time around with "Sweet Charity," she has landed a major role – the major role.
"It's a lot of work but I love it," said Gavula. "This is the biggest thing I've ever done. My only exposure to 'Sweet Charity' was at a community theater a million years ago.
"I think it's sweet and funny and so much fun to do. It's so easy to play into all the jokes about not being bright but she is a very real character. She truly with all her heart believes there are good people – and people who will love her. She's just looking at the wrong people.
"I like her because she is often written off as naïve and not too bright. She is delightful. It's so pure and sweet and wonderful to have someone looking for good and is sure that it's out there.
"The show also has a strong message in this age. It's a gift to play such a strong female character."
The production at the Candlelight Dinner Theatre is directed by Jessica Bostock with choreography by Jody Anderson and musical direction by Christopher Tolomeo.
"Sweet Charity" is running now through August 28.
Tickets, which include dinner, non-alcoholic beverages and free parking, are $65.50 for adults and $33 for children (ages 4-12).
Jazz and blues will be featured at Jamey's House of Music (32 South Lansdowne Avenue, Lansdowne, 215-477-9985,www.jameyshouseofmusic.com) now through Sunday.
The "Thursday Night Jazz Jam" and the "Sunday Blues Brunch & Jam" are regular features on Jamey's calendar while Friday and Saturday night shows feature national and regional acts.
Jamey's has started a popular "Guest Singer Series" featuring many of the best singers in the region performing a set from 7-8 p.m. with the backing of the Dave Reiter Trio and occasional guest musicians.
This week's featured performer will be Ella Gahnt on July 28.
Gahnt is a vocalist in the jazz/traditional pop style who has performed with some of the most talented musicians in the quad-state area of Philadelphia, New Jersey, Delaware and New York. She also has worked professionally as a studio vocalist/performer for many years.
"Ella Gahnt, which is my stage name, was given to me by my husband Leon Mitchell," said Gahnt, during a phone interview Wednesday afternoon from her home in the East Oak Lane section of Philadelphia.
"It comes from the persona I want when I perform – elegant. I wat to be like the performers back in the day who dressed to the nines – Ella Fitzgerald, Sarah Vaughan, Nat King Cole. They put on a show. It's all about entertaining."
Mitchell is a sax player and a key figure in Philly area jazz support groups such as The Jazz Bridge Project. He is also the Musical Director of the Philadelphia Legends of Jazz Orchestra
"I sang in church choirs when I was little then glee clubs in junior high and choirs in high school," said Gahnt, a graduate of West Philadelphia High School. "I was also in one of the last versions of the Orlons in the late 60s."
The Orlons were an R&B group from Philadelphia. The group had nine Top 20 hits. "The Wah-Watusi," "Don't Hang Up," and "South Street" each sold over one million copies and were awarded gold disc status.
"In the 1980s, I decided I wanted to be a jazz singer," said Gahnt. "I started listening to old favorites – especially to learn the songs and find different versions of the songs I liked.
"In my live shows, I do mostly traditional jazz – including some originals. One original is the set opener 'What You'll Hear from Me' and another is 'Let It Be Yesterday.' I also do a lot of jazz standards."
Video link for Ella Gahnt — https://youtu.be/1jQyZncKxZg.Other upcoming shows are Wendy Simon Sinkler on August 4, Lorraine Barrett on August 11, Freg Farnese on August 18 and Maci Miller on August 25.
There is a $10 cover charge at the door for the "Thursday Night Jazz Jam." The show will feature the guest singer from 7-8 p.m. and a jazz jam from 8-10 p.m.
On July 29, Jamey's will present the Brazilian Jazz sounds of the Jose Gobbo Group.
On July 30, the Delco venue will host The Future of the Blues Band featuring Skyler Saufley (guitar player from Alabama) and Jackson Allen (harmonica player from Georgia).
Each show will start at 8 p.m. Tickets are $20 in advance and $25 at the door.
"Sunday Blues Brunch & Jam" is a favorite of Jamey's regulars because Reilly and his band the Philly Blues Kings (www.phillyblueskings.com) are the performers each week.
The Philly Blues King are a veteran outfit comprised of David Reiter on guitar, keyboards and vocals, Maci Miller on vocals, Bill Marconi on drums and vocals and Reilly on bass guitar. They have performed together for 15 years (except for Miller) and are the house band for Jamey's House of Music. They are well known for tight, jazz inflected classic blues.
Reiter performs on a seven-string guitar and Reilly plays a fretless five string bass and that sets the group above the ordinary. The three veteran musicians have each spent decades playing the blues professionally and have backed many well-known national artists. Maci Miller, an internationally recognized jazz singer based in Philadelphia, joined the Blues Kings and quickly established herself as a top-flight front woman.
Video link for Philly Blues Kings — https://youtu.be/bAnBVLc7Wsg.
The show at Jamey's House of Music on July 31 will start at noon. Admission is free.
More blues music can be found on July 29 when Hummingbird to Mars (West 16th Street, Wilmington, Delaware, catherinerooneys.com/hummingbird-to-mars) presents The Two Johns.
The Two Johns is a duo featuring John Colgan-Davis and Johnny Never. This weekend, they return to the site of their very first show together.
East Coast bluesman Johnny Never has a mission to deliver pure, unadulterated vintage blues to those who already love the blues as well as those who have never heard it. Whether solo or with accompaniment, Never has energized audiences in Northern Maryland, Southeastern Pennsylvania and New Jersey from small bars and restaurants to music halls such as the MAC Concert Series, The Mainstay, the Kennett Flash and Jamey's House of Music.
Never, who has also performed in variety of music festivals, delivers his take on the blues as a solo performer as well as with a duo and a trio.
Often referred to by blues enthusiasts as "the real deal," Never pays homage to, but does not mimic, the vast array of original bluesmen that gave birth to the genre more than a century ago. He is known for his covers of artists like Son House, Robert Johnson, and Charlie Patton.
His original compositions possess the qualities of the genuine article, delivered through deft finger-style guitar work and a voice that reeks of authenticity.
These qualities have earned him recognition by blues and folk music societies from Memphis to Philadelphia. In 2014, Johnny was a quarterfinalist in the International Blues Challenge in Memphis.
Johnny Never – a.k.a. John Dorchester — is a multi-discipline artist/creator who grew up in West Chester and attended West Chester Henderson before graduating from Westtown School.
Colgan-Davis, harmonica and vocals, started playing the harmonica in local blues and folk clubs back in the late 1960s while he was still a high school student. He played and recorded with Philadelphia singer-guitarist Jesse Graves and played with Bonnie Raitt when she lived in Philadelphia in the early 1970s.
Through Raitt, he had the opportunity to meet and play with Mississippi Fred McDowell, Arthur Crudup, Buddy Guy, Skip James, Mississippi John Hurt, and others. He has also jammed with James Cotton, John Hammond, Charlie Musselwhite, John Lee Hooker, Bill Dicey, and Louisiana Red.
Colgan-Davis has toured nationally and has recorded two CDs — "Cold and Lonesome on a Train" and "Heroes and Hard Times."
For a long time, the two Philly area blues aces were aware of each other and their talents. A few years ago, their paths came together.
"About four years ago, Johnny and I were at the same gig and started talking," said Colgan-Davis.
"We started hanging out together. Then, I sat in with him at a mini-festival bit I can't remember where. It was somewhere out in the country. He also had a bass player with him – Dave Young who since has moved to Colorado."
In a phone interview, Never said, "John is a great harmonica player. I've been playing blues for decades and had a parting of ways with my previous harmonica player. I called John up to see what would happen."
Colgan-Davis said, "For the past few years, we've been playing as The Two Johns. Our first real show was at Hummingbird on Mars in Wilmington.
"I love playing acoustic again. There are things you can do as an acoustic harp player that you can't do with a loud band.
"Johnny is a very good picker and a great slide player. He's also a great Piedmont Blues player."
Colgan-Davis and the harmonica have a long history together.
"I started acoustic harmonica when I was in high school at Philadelphia's Central High School," said Colgan-Davis. "Central High had a folk music club, and we had a budget big enough to being Skip James and Son House to play at our school.
"With The Two Johns, we play a couple songs I played in high school – including Son House's 'Death Letter Blues.' We play a lot of Piedmont Blues, ragtime and some 1920s jazz 'Ain't Misbehavin',' a Fats Waller song. We do things I haven't found a way to do with the Dukes of Destiny."
Never said, "Music is about feel. When you play with somebody, you need to make sure you can connect with the feel. John's playing works very well with old blues – especially Piedmont style. I play guitar almost exclusively acoustic. Early blues didn't have electric guitar.
"I got attracted to early acoustic blues as a young person. It was a slow evolution. As a teenager, I heard recordings by Charley Patton and Son House. It hit me – and really stuck with me. When I was in my late 30s and early 40s, I really started working at it."
As an adolescent, Never had a keen interest in landscape painting and filmmaking — studying painting with Nantucket artist, Warren Krebs, and filmmaking with Earl Fowler, whose famous brother, Jim, made nature films for Mutual of Omaha's "Wild Kingdom."
"I've had a bunch of different jobs," said Never/Dorchester. "I started as an AFA painter and then got into commercial filmmaking from 1993-2014. Now, I'm back to being a fine artist working in oils"
He is also back to being a fine musician who has teamed with Colgan-Davis to keep early acoustic blues alive.
Video link for The Two Johns — https://youtu.be/ny2EmfXYMR0.
Hummingbird to Mars is a 1930's speakeasy themed restaurant with an interesting history.
In 1919, the Volstead Act brought an end to the manufacture, sale, and transportation of alcoholic beverages. Liquor consumption dropped and the price for illegal alcohol rose, but that did not stop those who wanted to keep drinking. Speakeasy clubs became prominent and the demand for alcohol outweighed the demand for sobriety during that time.
The best nights to celebrate some of life's simplest pleasures were in these speakeasy establishments, and that is the owners brought Hummingbird to Mars to the Trolley Square section of Wilmington.
Hummingbird to Mars is located above Catherine Rooney's Irish Pub. Patrons must find the black door with the gold hummingbird and ring the bell for entrance.
The show at Hummingbird to Mars on July 29 will run from 9 p.m.-midnight.
Iration is a California-based band of native Hawaiians that has a natural affinity for reggae and island sounds – a band that has been making music together for since 2007
The celebrated five-piece features Micah Pueschel (Lead Vocals, Guitar), Adam Taylor (Bass), Joe Dickens (Drums), Cayson Peterson (Keyboards/Synth) and Micah Brown (Guitar, Vocals). They have mastered their distinct hybrid style of music, blending all influences together as evidenced on their seventh, and most recent, full-length album "Coastin'" (Three Prong Records).
Iration has been touring nationally since 2008, performing at festivals nationwide from Lollapalooza to Sunfest and Hangout, closing stages at festivals like Bottlerock and Outside Lands.
The band's first two shows in the area were at the dearly departed West Chester venue The Note. Since then, they have returned annually to the Delaware Valley for shows at TLA (2012, 2013), Festival Pier at Penn's Landing (2014, 2016, 2017, 2018) and The Fillmore (2015, 2019).
In 2020, the band was ready to release "Coastin'" and then do a national support tour titled, "Heatseekers Spring Tour" with a stop at The Fillmore followed by the "Coastin' Summer Tour." Unfortunately, COVID-19 wiped out those tours.
Now, Iration is coming back to Philly on August 2 — bringing their "Sunshine & Summer Nights Tour" to Franklin Music Hall (421 North Seventh Street, Philadelphia,http://franklin.musichallphiladelphia.org/). The last tour to visit in 2019 was in support of the "Iration" album, which was released in May 2018.
"We started working on 'Coastin'' right after the self-titled album came out," said Pueschel, during a phone interview Monday afternoon from a tour stop in Asheville, North Carolina.
"We didn't stop. We were in such a rich vein with songwriting, we never even thought about stopping.
"The first two songs were 'Chill Out' and 'Zen Island' – funky and jazzy – a different type of soundscape with a 70s feel."
"Zen Island" dictated the whole feel of the album – a Zen-like, vibey, lush, spacey feel that really puts listeners in a mood.
According to Pueschel, "When we think about the vibe of this record, one of the images that kept coming up was driving down the Pacific Coast Highway in a Cadillac convertible, top down, on a crispy, sunny day, and you just put the album on and drive. That's the kind of feel that we want to bring – that feeling like there's no worries, you're not stressing about anything, you're just putting on the music and going down the coast, enjoying the ride."
Establishing the vibe was important.
"We were trying to get more different feels – trying to find new things to follow," said Pueschel. "We were trying to get a little funkier. As a band, we're always pushing ourselves to get better.
"The title song is about kayaking trip. You're floating down a river. Then, you stop paddling and just let the river take you downstream – let nature take its course."
"Coastin'" was recorded at Santa Barbara Sound Design and East West Studios with producer David Manzoor (Lupe Fiasco, Cam, Method Man), who also helmed their 2015 album "Hotting Up," and engineer Will Brierre (Imagine Dragons, Chris Isaak), who also worked on the band's two most recent albums.
The album features an impressive blend of song and mix engineers including Jimmy Douglass (Timbaland, Justin Timberlake, Jay-Z), Mark Needham (Fleetwood Mac, The Killers, Saint Motel), Niko Marzouca & Rob Marks (Eminem, Usher, Rebelution) and Lars Stalfors (Cold War Kids, Foster The People, Massive Attack), who helped make each song unique and fresh. Lyrically, the 13-song musical journey is inspired by real life experiences and feelings with a re-focus on pushing positivity and good vibes.
"We recorded it all before the pandemic," said Pueschel. "It was ready to go. We were on tour in February 2020 when COVID hit. Our last show was March 1.
"We knew we wouldn't be able to tour the album. We made the decision to put it out without a tour. The message was 'living in the moment' – to be grateful for the small things in life. But maybe it wasn't the best business decision."
Still, it was a good spiritual decision. Iration's worldwide fans may not have been able to see any live music during the pandemic but with "Coastin'," they had Iration's strong message and positive vibes to help them get through the challenging times.
"Our tour with 311 last summer was our first time to go back out," said Pueschel. "We had everything tight and made it without COVID."
"Chill Out," which was the first single Iration released on its own Three Prong Records, is a melodic rock track about self-love and acceptance.
According to Pueschel, "'Chill Out' is a song about feeling comfortable in your own skin. So many people today are out there trying to be something that they aren't, and we wanted to make a song that tells people that it's okay to be you. It's okay to be different. As long as you accept yourself, you can always get through it."
Iration is a reggae-style band formed by six friends who grew up together in Hawaii, the home of traditional slack key guitar music and highly commercialized hula songs.
Even though the members if Iration attended the same high school in Waimea, Hawaii (Hawaii Prep), they did not come together to form a band until they were all attending college in California (UC Santa Barbara).
What started out as a hobby grew into a band. Iration, whose sound draws direct inspiration from roots reggae bands like Culture and Black Uhuru, is out on tour with several like-minded, reggae-influenced alt-rock bands.
Iration plays roots music even though the roots are not on their home island.
"We all are familiar with Hawaii's great music," said Pueschel. "If you grew up in Hawaii, you've listened to Gabby Pahinui, Koala Beamer and Cyril Pahinui.
"That's the sound you grew up with. You hear slack key (music) all the time. We go back to Hawaii a few times a year."
When Pueschel composes songs for Iration, he taps into a variety of influences.
"I do most of the songwriting," said Pueschel. "When I'm writing, most of the time, I'll start with a guitar and strum around until I find something I like. I'll go from there and sing gibberish in places where lyrics should be. Other times, I'll get a phrase that I put on my iPhone."
Iration has branched out beyond the world of domestic reggae.
"I think our sound has definitely come around to a broader spectrum of sound — less reggae," said Pueschel. "It's a wider range of music but still has the elements of reggae. We've always been a band that listens to everything. We like good songs. We're not genre purists."
Video link for Iration – https://youtu.be/m3WTPsrAwIg.
The show on August 2, which also features Atmosphere, The Grouch with DJ Fresh and Passafire, will start at 7 p.m.
Tickets are $39.50.
Uptown! Knauer Performing Arts Center (226 North High Street, West Chester, www.uptownwestchester.org) is presenting Better Than Bacon on July 29, AM Radio Tribute Show on August 12, Hollywood Nights on August 13, One Alternative on August 18,
Sarah Diamond and the Soul Miners on August 20, and Best Friend's Girl on August 27.
Kennett Flash (102 Sycamore Alley, Kennett Square, 484-732-8295, http://www.kennettflash.org) is presenting
Sharon Bousquet with Tom Glenn on August 5, Ellis Paul on August 11, Tret Fure and Heather Mae on August 19, Sugar Lime Blue on August 20, and The Real Diamond on August 27.
Bryn Mawr Twilight Concerts (9 South Bryn Mawr Avenue, Bryn Mawr, brynmawrtwilightconcerts.com) will present Christine Havrilla Duo on August 6, Livingston Taylor on August 13, Cris Jacobs Band on August 19, Trout Fishing in America on August 24, and The Dirty Grass Players on August 28.
The Rose Tree Summer Festival (Rose Tree Park, Route 252, Media, www.delcopa.gov/departments/parks) will host
Makin' Music on July 29, The Big Band From The Valley on July 29, Merion Concert Band on July 30, Radio Petty on July 31, Mainliners & Valley Forge Chorus on August 3, Zydeco-A-Go-Go on August 4, The Core: Clapton on August 5, Ben Singleton & Chameleon on August 6,  Blackbird Society Orchestra on August 7, The Six-String Soldiers on August 10, Twelfth Night on August 11, Basic Cable on August 12, Lonnie Shields Band & Jesse Loewy on August 13, and  Land of Ozz on August 14.
Concerts Under the Stars (Upper Merion Township Building Park, King of Prussia, concertsunderthestarskop.com)
Now in its 36th season, the summer-long concert series will be co-presented by Ardmore Music Hall, Point Entertainment & Upper Merion Township.
The schedule for "Concerts Under the Stars features Langhorne Slim on July 28, Hezekiah Jones and Carsie Blanton on August 4,
Dave Hause & The Mermaid on August 14, Steal Your Peach on August 19, Devon Gilfillian on August 25, Brett Dennen on September 14, David Bromberg on September 23, and The Wailers on September 30.
The Sound Bank (119 South Main Street, Phoenixville, www.soundbankphx.com) will have Jeff Pish Band on July 28, AM Radio Tribute Band on July 29 and The Attic Dwellers Band on July 30.