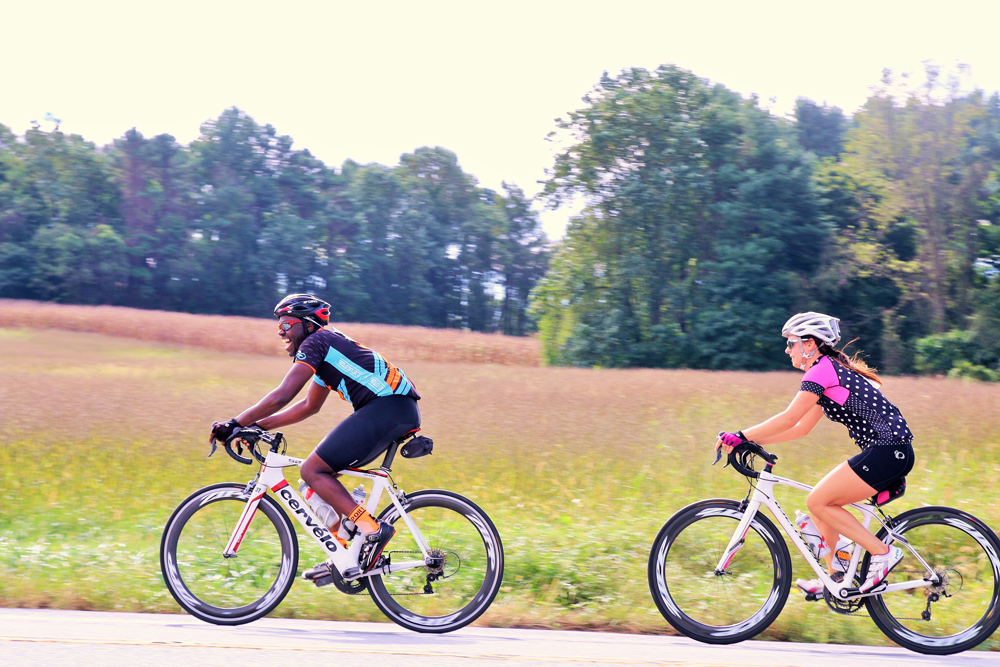 Back from a pandemic hiatus, the Brandywine Conservancy's "Bike the Brandywine" event will officially return for its fifth year on Saturday, September 17, 2022. This year's ride will feature three scenic routes that explore the beautiful Brandywine Creek Greenway and surrounding countryside. Proceeds from the ride benefit the clean water and open space programs of the Brandywine Conservancy.
Riders can choose from distances of 25-, 45- and 62-mile (metric century) routes—each with unique and thrilling experiences for both recreational and more seasoned cyclists. Those on the metric century route will journey along the West Branch of the Brandywine River, traveling 62 miles through bucolic countryside and historic sites. After departing from Chadds Ford, riders will travel near the Conservancy's Laurels Preserve, through the magnificent King Ranch area in Unionville and the open agricultural lands just west of the famous Whip Tavern, before winding their way through Modena and the historic village of Marshallton. For a similar ride—with less mileage—the 45-mile route closely follows along to the metric century journey. Those looking for a more recreational option can join the 25-mile ride along the Brandywine Creek Greenway. This loop is a shorter version of the other rides, following the West Branch of the Brandywine through open farmland, scenic river valleys and equestrian landscapes.
Featuring some of the most picturesque roads in Chester County, PA, each loop will start and end at the Chadds Ford Historical Society—located at 1736 N Creek Road, Chadds Ford, PA. Well provisioned rest stops will be available every 10-20 miles, depending on the route, with Support and Gear (SAG) assistance provided by Trek Delaware throughout the day. The event concludes with a free lunch at the Chadds Ford Historical Society for all participants. The event will take place rain or shine on September 17, 2022, from 6:30 a.m. to 4:30 p.m. Advance registration is $55 per rider. To register, visit
www.BikeTheBrandywine.org
.