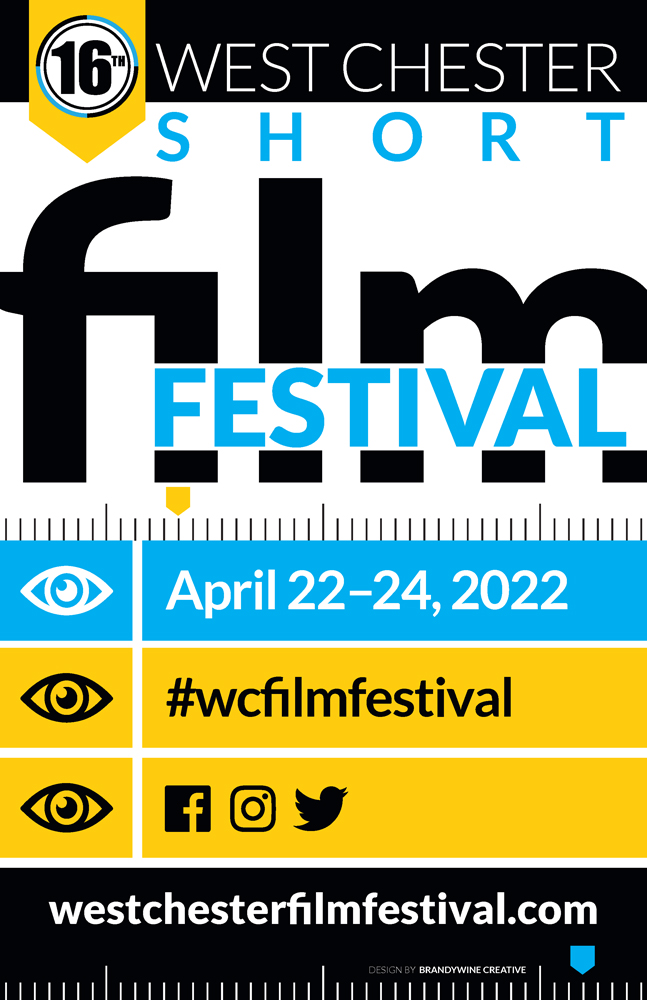 After a longer-than-expected delay, the 16th West Chester International Short Film Festival is excited to be back in Downtown West Chester! The festival presents short films 30 minutes or less from around the world, including Oscar nominees, comedies, dramas, animated films, and more! From Friday, April 22 through Sunday, April 24, over 70 films will be shown in Film Blocks, the West Chester Family Film Festival, and the West Chester Young Filmmaker Festival.
"We could not be happier to finally be putting on our '2020' festival!" says Carol Quigley, President of the WCFF. "Our best film lineup ever has been waiting patiently to entertain and enlighten, plus parties, workshops, and themed Pop-Up Blocks all weekend long."
The main venue throughout the weekend is the Uptown! Knauer Performing Arts Center.
The festival launches there with the Opening Night Party held on Friday from 5–7 pm. It will be followed by the first Film Block. Each film block includes 7 to 9 films spanning genres, countries, and topics, and showings continue through the weekend.
Looking for something different? Check out the Pop-Up Film Blocks! Saturday at 3:30 pm we will blast off for the SciFi Block, then at 10 pm descend for the Horror/Suspense Block. Sunday at 10:30 am will be the Coffee & Cartoons Block, a mix of animated films (some of which may not be appropriate for all ages).
Informative, fun, and free Filmmaker Workshops as well as the popular Filmmaker Meet & Greet will be held on Saturday. The festival will end on Sunday with award-winner screenings at the not-to-be-missed Closing Night Party held at the Uptown! Knauer Performing Arts Center.
Tickets can be purchased online. Full schedules, workshop listings, and more can be found on our website and social media (Instagram, Facebook, Twitter, and TikTok) @WCFilmFestival.