With money increasingly tight, time donated could make up the difference
By Mike McGann, Editor, UnionvilleTimes.com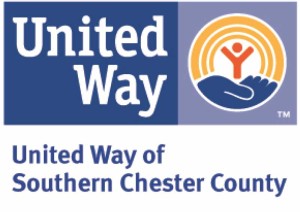 KENNETT SQUARE — Giving isn't always about money.
As the United Way of Southern Chester County ramps up its 2011-12 fundraising campaign, the leaders of the organization say they know couple of things: as pleased as they are to have met their fundraising goals last year, those numbers still fall short of the needs of the community, especially as local and state governments are forced to cut services; and with the continuing weak economy, not everyone has spare money to contribute.
"I think we did have a success," said Michael Horak, president of the United Way of Southern Chester County, noting that the organization managed to raise within one percent of its goal, unfortunately, though, he noted that requests from local organizations exceeded the available funds by about 29%. With some $865,000 allocated to spent with local agencies, the need still exceeds the available funds.
"So, in a real sense, we're missing it by 29%," he said.
And while Horak and the hundreds of others from the area that give their time and effort for the United Way plan to continue the work of raising money — especially with annual events such as the Oct. 23 Car Rally and third annual Community Pasta Dinner in April, 2012, it may take more than money alone to fill the gap. While the donation numbers have held up, there has been a decrease in the number of donors, a signal of continuing economic distress in the community.
But Horak notes, there are other options for people who want to help.
Time, donated by community volunteers, might be even more valuable than money, Horak noted.
He spoke at length about the LIFT Initiative (Literacy In Financial Training) that pairs community members with in-need families to provide counseling on budgeting and family financial management.
Another effort, the Mentoring Agencies program puts volunteers in local agencies to assist them with various management issues, from financial management, to personnel management to communications. Similarly, Days of Caring puts local volunteers into those agencies just to provide extra help.
The point, he says, is not just to provide help to those who need it, but help them along along a path to self-sufficiency.
But, Horak, said he thinks there needs to be even more emphasis on seeking volunteers, especially in a time when people might not have spare money, but might have some time to give to help their communities. While Days of Caring have been been successful, most of the agencies need help all year around.
"I'm thinking we need to focus more on volunteering throughout the year," he said.
Still, that's not an easy task, he allows, with so many other groups, not to mention jobs and family time placing demands on time for local folks. But with United Way of Chester County helping about one in seven local residents in the Unionville-Chadds Ford, Kennett, Avon Grove and Oxford school districts — basically the entire southern tier of the county — the need remains.