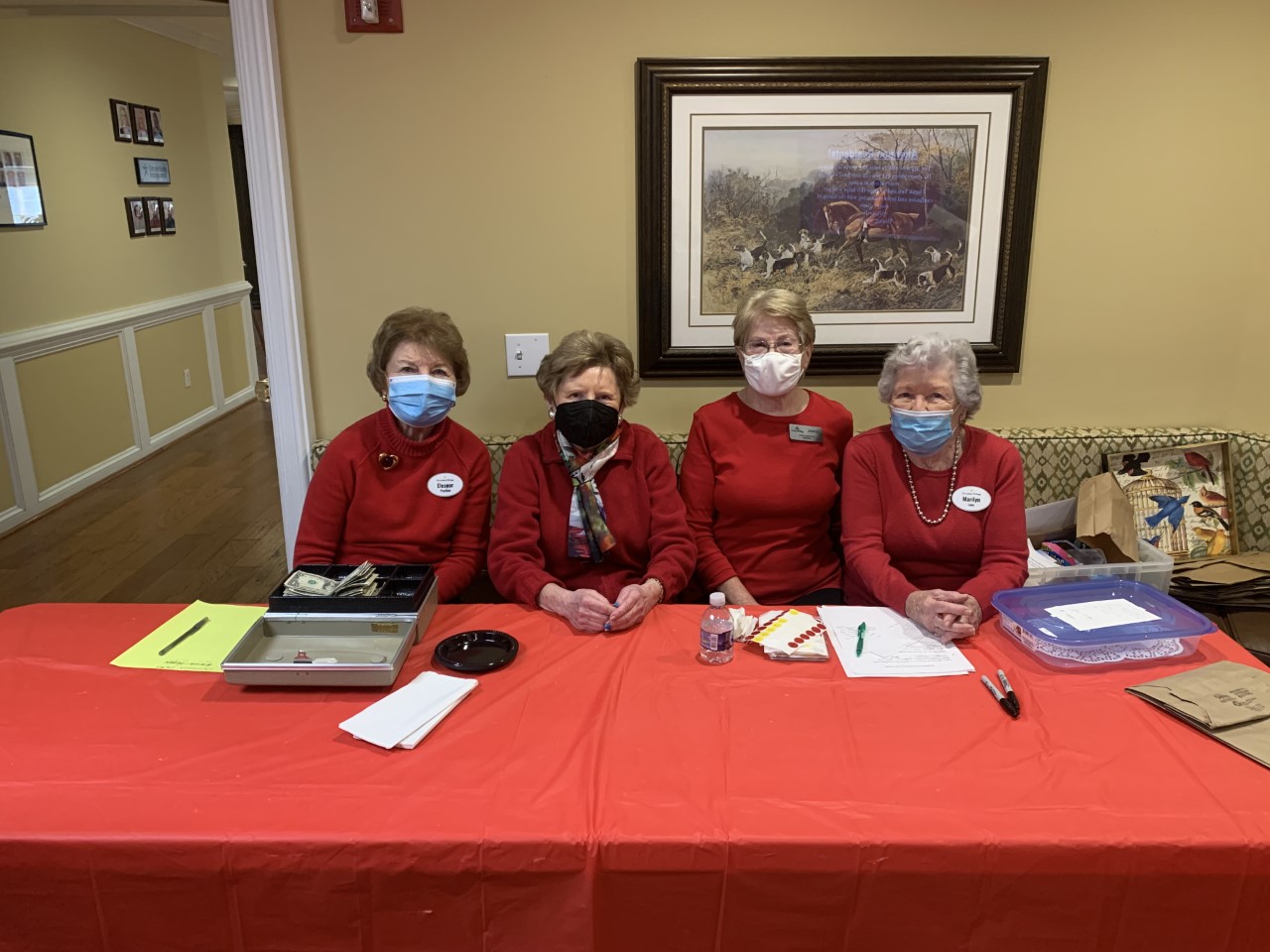 COATESVILLE — Freedom Village at Brandywine's Outreach Committee hosted its capstone fundraising event, an annual bake sale and raffle, on Monday, February 14, 2022. This volunteer organization within the community, made up of its senior residents and that gives back to the community year-round, raised roughly $3,800 for the local Coatesville community with money going to various community impact organizations during their signature event this week.
"I am delighted that I can take part in such an active group of residents that is having a true impact in our larger Coatesville community," said Jeanne Roth, chair of the Outreach Committee. "It is truly a gift to be able to give back, and my hope is that we can inspire others to do the same. It's never too late to give back, and I think our group proves that!"
In 2021, the Outreach Committee of Freedom Village at Brandywine gave a total of $5,900 to help support the following groups: Brandywine Valley Active Aging (Coatesville Center); Canine Partners for Life; Chester County Food Bank and Backpack Program for Children; Chester County Woman's Service; Community Youth and Woman's Alliance of Coatesville Food Bank Program; Flood Relief for Coatesville Residents; Salvation Army Food Pantry; Unite for Her; and the FVB Scholarship Fund.
Freedom Village at Brandywine is a retirement community in West Brandywine, Pennsylvania, offers carefree living at its best, with a wide variety of beautifully appointed residential options, a wealth of exceptional services and amenities, and a full calendar of fun, engaging activities—all just minutes from the many attractions, charming villages, and historic destinations of Chester County's lush Brandywine Valley. As a life care community, Freedom Village at Brandywine makes aging in place simple. You can seamlessly transition from independent living to personal care, memory care and long-term care as your health needs change. For more information on Freedom Village, visit fvbrandywine.com.