By Denny Dyroff, Entertainment Editor, The Times
Surprisingly, there are quite a few activities on the weekend activities schedule at a usually slow time of year.
However, with a (possibly) major snowstorm zeroing in on the area, many of the events could get postponed or cancelled because of the weather.
Whether we get 10 inches of snow or just a dusting, go online or call about an event before you leave.
The weather along Germantown Avenue in northwest Philadelphia will likely be a good match for the event scheduled for January 28 and 29 – "Chestnut Hill on Ice" (https://chestnuthillpa.com/events/chestnuthillonice/).
The event, which will run from 5-9 p.m. on Friday and noon-6 p.m. on Saturday along Germantown Avenue between Rex Avenue and Willow Grove Avenue, will feature distinctive ice-themed attractions, including a pop-up iceless ice-skating rink, ice bar, and live ice carvings.
Visitors can enjoy dozens of ice carvings along Germantown Avenue, live demonstrations, and work from world-renowned ice sculptor Peter Slavin and his team from Ice Sculpture Philly – along with a variety of additional cold-weather activities.
Special attractions at the free event include an "Ice Bonfire," "Axe Throwing," warming stations, and a visit from Snow Queen and her friend Ice Princess.
There will be plenty of restaurants and retail specials for those looking for cozy comforts, including chili, hot drinks, and adult beverages. There will also be live music and other pop-up activities.
Visitors to Longwood Gardens (Route 1, Kennett Square, 610-388-1000, www.longwoodgardens.org) during the next two months will be able to immerse themselves in a winter wonderland.
Now through 22-March 27, Longwood Gardens will celebrate a winter wonderland with a special attraction called "Winter Wonder."
In the past, Longwood Gardens was always a great place to go from January to April to escape the harshness of winter. Guests could enjoy an amazing array of flowering plants inside the lush and nicely heated Conservatory.
That has stayed the same this year and "Winter Wonder" adds a new dimension.
Outdoors, winter's subdued beauty illustrates how plants can be used for both aesthetic and habitat benefit. Visitors can stroll among the serene landscape of the Hillside Garden or reflect among a symphony of copper and umber hues in the 86-acre Meadow Garden.
Although subdued colors reign, the occasional burst of bright yellow and orange of blooming witch-hazel dots the landscape, while winter grasses add a textural element.
Even though winter is a time of dormancy for many plants, it is also a time when plants' different characteristics are on display – characteristics such as bark patterns, seed pods and ornamental fruit.
Wintertime allows the clear details of the garden to come forward and highlights the harmony that a garden builds with its surrounding landscape. The clear light of winter enhances the finer details of the outdoor landscape, from deciduous trees holding onto their late winter leaves to the brown-toned structures of summer-flowering perennials set against a blue winter sky.
Indoors, there is always the Conservatory.
This winter, visitors can experience a warm, colorful oasis in Longwood's grand Conservatory. Vibrant Streptocarpus 'Concord Blue' baskets float above, pink and purple Saintpaulia (African-violets) delight, and tall Clerodendrum schmidtii (chains-of-glory) stun.
From beds of coral Cymbidium to a dedicated area showcasing highlights from our vast collection, guests will be able to find hundreds of orchids in spectacular bloom.
January also marks the return of performances to the Conservatory featuring a lineup of artists from audience favorites to new talent, all bringing a world of music to the ever-changing beauty of the Conservatory.
In early March, Longwood's famed blue poppy (Meconopsis 'Lingholm') returns to the Conservatory. These spectacular flowers—which are native to the high elevations of the Himalayan Mountains— are grown using precise techniques to force the blue-poppies to flower in March. The substantial petals are a mesmerizing sky-blue color.
This weekend, there will be an added incentive to visit Longwood Gardens.
On January 28, the venue will present a performance in its Exhibition Hall featuring The Crossing and The Dublin Guitar Quartet.
The Crossing (www.crossingchoir.org) is a Grammy-winning professional chamber choir conducted by Donald Nally and dedicated to new music. It is committed to working with creative teams to make and record new, substantial works for choir that explore and expand ways of writing for choir, singing in choir, and listening to music for choir. Many of its nearly 125 commissioned premieres address social, environmental, and political issues.
The Dublin Guitar Quartet has dedicated its career with unwavering devotion to performing contemporary music, an aspect that makes the ensemble unique within its genre. With the help of eight and eleven-string guitars the quartet has created an original catalogue of arrangements by composers such Philip Glass, Steve Reich, Arvo Part, and Gyorgy Ligeti.
The show at 8 p.m. on Friday will feature works of Nico Muhly – including "How Little You Are" — with additional Crossing-commissioned music by Ayanna Woods, David Lang, Caroline Shaw and Shara Nova.
Video link for The Crossing — https://youtu.be/8iIvbULav5M.
Tickets for the show on January 28 at 8 p.m. at Longwood Gardens are $39.
Longwood Gardens posted this COVID message on its website – "Beginning January 23, masks and proof of vaccination (government issued card, a photocopy or photograph of the government issued card, or a vaccine verification app) or a negative COVID-19 test result (within 48 hours of the show date) are required for all indoor performance ticketholders. Ensure you bring the required documentation with you as we will not make any exceptions. After we scan your concert ticket, we will check your vaccination card or negative test result and issue your event wristband allowing you admittance to the venue. Masks are not required throughout the Gardens, only in the concert venue and for the duration of the performance."
Longwood Gardens is open from 9 a.m. to 5 p.m. every day except Tuesdays. Admission is $25 for adults, $22 for seniors (age 62 or older), $13 for students (ages 5 to 8 or with valid student ID) and free for ages 4 or younger.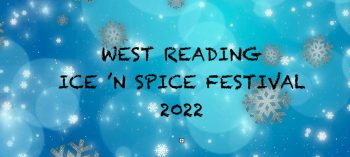 The "West Reading Ice 'N Spice Festival" (Penn Avenue, West Reading, www.westreadingicenspice.com) is scheduled to run from January 28-30.
Led by professional carver Danny Kissel, ice sculptors will be chiseling their way through hundreds of pounds of ice with the goal of creating something beautiful for spectators to see.
Ice sculpting will occur each day of the festival with a total of 36 sculptures along Penn Avenue, from the 400 through the 700 blocks.
Spicy specials will be offered by West Reading businesses along the Avenue — hot spicy drinks, spicy bites to eat, and spicy specials on merchandise.
Hours for the free festival are January 28 from 4-9 p.m., January 29 from 11 a.m.-8 p.m. and January 30 from 11 a.m.-5 p.m.
The 2021-2022 "Winter in Franklin Square Festival" (200 North Sixth Street, Philadelphia, http://www.historicphiladelphia.org/franklin-square/holidays-in-franklin-square/) is presenting a special event geared for young girls this weekend.
"Ice Princess Weekend at Franklin Square" will run from January 29-30 at the venue in Center City Philadelphia.
At this free event in Franklin Square, kids can meet four princesses — Elsa, Jasmine, Elena of Avalor and Rapunzel.
Adults will be able to watch talented ice sculptors in action.
The ongoing Winter in Franklin Square programming continues as well, with fire pits, the Electrical Spectacle Light Show and Chilly Philly Mini-Golf.
Center City Parks District's Rothman Orthopaedics Institute Ice Rink at Dilworth Park (1 South 15th Street, Philadelphia, http://ccdparks.org/dilworth-park) is open for the season. It is an unparalleled entertainment experience on Philadelphia's center stage in a wonderfully urban and unique setting. Open seven days a week, the rink offers wintery fun for all ages, with a full slate of programs.
One of those programs is "Lunar New Year at Dilworth Park," which will be held on January 29 from 5-7 p.m.
The Chinese zodiac is a rotating cycle of 12 years in which each year is represented by a specific animal and its characteristics — rat, ox, tiger, rabbit, dragon, snake, horse, sheep, monkey, rooster, dog and pig.
2022 is the "Year of the Tiger" according to Chinese zodiac.
Dilworth Park is the spot for traditional lion dances, ice skating and a special Lunar New Year menu in the Rothman Orthopaedics Cabin.
Ghost Tour of Philadelphia (215-413-1997, www.ghosttour.com), Ghost Tour of Lancaster (717-687-6687, www.ghosttour.com) and Ghost Tour of Strasburg (717-687-6687, www.ghosttour.com) operate throughout the winter and offer an eerily entertaining evening of true ghost stories and real haunted houses.
The Ghost Tour of Philadelphia, which is based on the book, "Ghost Stories of Philadelphia, PA.," is a candlelight walking tour along the back streets and secret gardens of Independence Park, Society Hill, and Old City, where ghostly spirits, haunted houses, and eerie graveyards abound.
Participants can discover the ghost lore of America's most historic and most haunted city with stories from the founding of William Penn's colony to present-day hauntings.
The activity is open year-round – weekends, December-February; every night, March-November. Tickets are $24.
The Ghost Tour of Lancaster and the Ghost Tour of Strasburg are based on the book, "Ghost Stories of Lancaster, PA."
Participants in the Ghost Tour of Lancaster explore the long-forgotten mysteries of one of America's oldest cities, with haunting tales of otherworldly vigils, fatal curses, and star-crossed lovers. The tour provides the opportunity to experience 300 years of haunted history from the Red Rose City's thorny past. Tickets are $18.
The Ghost Tour of Strasburg is a candlelight walking tour of the quaint and historic town of Strasburg in the heart of Pennsylvania Dutch Country. Visitors will experience an entertaining evening with a costumed tour guide spinning tales of haunted mansions, eerie graveyards, and spirits that roam the night … in a town lost in time. Tickets are $18.
Bleak mid-winter days tend to make people cold and hungry. People in cold climates such as Sweden are aware that a great way to get rid of the hunger and warm up is to sit down with a hot bowl of soup.
In recognition of this, the American Swedish Historical Museum (1900 Pattison Avenue, Philadelphia, 215-389-1776, http://www.americanswedish.org) holds annual Pea Soup and Punsch Supper.
In normal times, visitors to the museum in South Philadelphia are invited to shake off the chill and warm up Swedish style with an evening of steamy soup and strong drink at the midwinter event, which is also known as "Ärtsoppa och Punschin Sweden."
In previous years, participants broke bread together over a quintessential Swedish meal of pea soup and punsch, which is a sweet and strong Arrack liquor-based drink. Arrack, a strong Indian liquor, was imported from Java and became the base ingredient for making punsch, which has 25 per cent alcohol by volume and 30 per cent sugar.
This hearty meal, which also includes sharp cheese, bread and dessert, is inspired by a tradition that dates back to medieval times. On Thursday nights, the people of Sweden would eat this filling meal before beginning the weekly Friday fast.
For 2022, ASHM is presenting a "Virtual Pea Soup Dinner."
This year, the Museum is offering a to-go Pea Soup dinner you can enjoy from your own home. The to-go dinner will be available for pick up from the Museum on January 27 and 28 from 10 a.m.- 4 p.m. and 29 from noon-4 p.m.
The dinner package includes one quart of Pea Soup, a wedge of Prästost XO Swedish cheese, a package of WASA Crispbread, spicy Swedish mustard, Swedish pancakes and lingonberry sauce.
Pre-registration is required. To-go dinner packages will be for two people and available for $35 for members and $40 for nonmembers. Additional quarts of soup may be purchased for $10.
In normal times, the annual Kennett Chocolate Lovers Festival would be drawing people to Kennett Square this weekend Visitors would arrive in the borough intent to satisfy the "sweet tooth" that drove them there.
The last festival was in 2020 and COVID wiped out last year's event.
The 2022 Kennett Chocolate Lovers Festival was scheduled for February, but it too got erased.
The following message was posted on the festival's website –
"Kennett Chocolate Lovers Festival has been cancelled for February 6, 2022. For those who have already purchased tickets, we will be contacting you. Thank you for your understanding."
Fortunately, there are few "sweet" events to make a trip to the Kennett Square area worthwhile – "sweet" music events. Featherborn will visit town for a show at the Kennett Brewing Company and the Kennett Symphony will return to action with a concert at Unionville High School.
The Featherborn show at the Kennett Brewing Company (109 South Broad Street, Suite 2, Kennett Square, kennettbrewingcompany.com) is scheduled for January 29 from 7-10 p.m.
Danny Beissel has spent more than a decade performing with many of rock music's all-time greats and playing shows at venues all around the world. Back in September, Beissel made his Chester County debut when he brought his band Featherborn to Kennett Square – to Kennett Flash's Rooftop Series.
Beissel, who is involved in a variety of music projects, is focusing on Featherborn and his new album of the same name.
In February 2019, Beissel presented a concert celebrating the release of his debut album "Featherborn" at the Centre Theater in Norristown. But the album never came out because of COVID-19.
"We sat on it because of the pandemic," said Beissel, during a phone interview from his home in Collegeville. "You never want to release an album if you can't go out and tour to support it. This album is extremely personal to me as these are the songs I've been waiting to record and the players I've been waiting to record with."
The album will now see the light of day in early 2022.
The Featherborn album was recorded at the iconic Blackbird Studio in Nashville with veteran engineer John McBride (Martina McBride, Stevie Nicks, Garth Brooks). It features two founding members of Train — Charlie Colin on guitar/bass and vocals and Scott Underwood performing double duty as drummer and producer.
What elevates "Featherborn" to the level of an all-star project is the first-class special guest appearances by friends and former bandmates including Baxter and Quinn.
Video link for Danny Beissel – https://youtu.be/vTGV57bYaBE.
The Kennett Symphony will present its first performance of 2022 on January 30 at Unionville High School auditorium with pieces by Aaron Copland, Joan Tower, Camille Saint-Saëns and Ludwig Van Beethoven.
The top-flight orchestra was established in 1940 and is now in its ninth decade of providing top-flight classical music to area listeners.
The show on Sunday afternoon will be the initial installment of the Kennett Symphony's "Masterwork Series" – "Masterworks 1."
The first two numbers will be Copland's "Fanfare for the Common Man" and Tower's "Fanfare for the Uncommon Woman." Copland's "Fanfare for the Common Man" was commissioned to build patriotic sentiment during World War II, and honors the common man fighting for his country, while Tower's "Fanfare for the Uncommon Woman" is dedicated to adventurous women.
Saint-Saëns' 'Piano Concerto No. 2' features a highly acclaimed pianist from New York — Xiayin Wang. After intermission, the Kennett Symphony will perform Beethoven's "Symphony No. 3," a symphony in four movements which is known as "Sinfonia Eroica" in Italian and "Eroica" in German.
Sunday's schedule features a "Pre-Concert Talk" by Music Director Michael Hall from 2-2:30 p.m. The concert by the Kennett Symphony will start at 3 p.m. and be followed by a "Post Concert Q&A."
Video link for Michael Hall — https://youtu.be/-Ra6XBafbxE.
Adult tickets are $58, $50 and $35 in advance; $63, $55 and $40 day of concert, while tickets for students (18 and under) are $10.
If you're looking for a fun family activity – an indoor activity unaffected by the weather — Linvilla Orchards (137 West Knowlton Road, Media, 610-876-7116, www.linvilla.com) has something just for you — the miniature golf course "Fore! the Planet."
Linvilla Orchard's "Fore! The Planet" is a highly interactive and playful museum exhibit created by the Academy of Natural Sciences in Philadelphia. This exhibition pairs important environmental issues with the fun of miniature golf.
It features 18 unique educational holes on a variety of topics — butterfly metamorphosis, a tropical rainforest, evolution, dinosaur extinction, food chains and more. Kids of all ages can enjoy playing miniature golf while learning about our environment on every hole.
The first hole is "Butterfly Life Cycle" and players must putt through each stage of the colorful insect's metamorphosis. The next five holes are titled "Seed Dispersal," "Bat Sonar," "Food Chain," "Evolution of a Golfer" and "Backyard Explorer" followed by "Natural Selection" and "Predators and Prey."
On the "Dinosaur Extinction" hole, players get to hit their balls toward the scientific theory of dinosaur extinction they find most plausible. The remainder of the thought-provoking holes are "Recycling," "Water Pollution," "Landfills," "Wild Corridors," "Bird Migration," "Spawning Salmon," "Alien Species," "Population Threats" and "Rainforest Threats."
The mini-course is open daily from 9 a.m. through March 27. Tickets are $7.
Every Saturday this month, the Chaddsford Winery (632 Baltimore Pike, Chadds Ford, 610-388-6221, http://www.chaddsford.com) hosts "Murder Mystery Nights 2022" from 6:30-9 p.m. each night.
Here is the scenario as posted by the winery – "Following the murky details of her husband's untimely death, Mrs. de Blanc hosts an intimate vigil for her late husband with several of his nearest and dearest friends.  Are the guests there to pay their respect, or do they have ulterior motives? Is foul play afoot?
Polish up your looking glass and help uncover clues to pinpoint the killer and determine the motive."
Along with an evening of mystery and suspense, participants will enjoy a full, five-course dinner and some frightfully fabulous Pennsylvania wine. Dinner will be presented as a roving dining experience spread out at stations throughout the building, and each course will be carefully paired with a Chaddsford wine.
This is a roaming scavenger-hunt type event. You will walk to several stations throughout the main Winery searching for clues while enjoying delicious food and wine pairings.
For the health and safety of our visitors and staff, Murder Mystery Nights will be limited to just 60 guests per evening.
Tickets are $135 and reservations are required. All ticket sales are final.  Ticket dates cannot be swapped, changed or refunded.
The "Wine, Cheese and Honey Pairings at Penns Woods," which will be held through January 30 at Penns Wood Winery (124 Beaver Valley Road, Chadds Ford, 610-459-0808, http://www.pennswoodsevents.com), provide a nice way for visitors to enjoy a winter weekend day.
Penns Woods Winery is joining forces with local cheese makers and local honey artisans to present exclusive pairings of wine, cheese and honey. The tastings will feature four premium Penns Woods wines, each paired with various cheeses and honey from local farms.
The mouth-watering tastings will be held every weekend in January at 11 a.m. and 1:30 and 4 p.m.
Tickets cost $28 per person in advance and reservations are required. Cancellations must be made within 72 hours or ticket holders will be charged the full amount of the tasting. Reservations are made and kept on the hour.
In another wine pairing event, Harvest Ridge Winery (1140 Newark Road, Toughkenamon, harvestridgewinery.com) is presenting a "Wine & Cheese Pairing" on January 30.
The "Wine & Cheese Pairing" will feature four selections of Harvest Ridge's award-winning wines paired with four different types of cheese from Chesapeake Gold Farms in North East, Maryland.
Tickets are $25 for the two-hour event that is slated to get underway at 1 p.m. on Sunday.
On January 29, Rockwood Park (4651 Washington Street Extension, Wilmington, Delaware, www.nccde.org/431/Rockwood-Park-Museum) is presenting an "All Ages" event called "The Trail Ends Here — At Rockwood Park."
Each month, Rockwood partners with the Brandywine Hundred Library to foster reading and inspire imaginations through a program called "Trail Tales" – a program that focuses on putting books in nature.
On two Saturdays a month, museum staff and volunteers read a featured book and follow it up with a related activity or craft. All materials are included. It is a rain or shine event and masks required inside.
Tickets are $10.
A good way to get out of the cold weather is to visit Wonderspaces.
Wonderspaces at the Fashion District (27 North 11th Street, Philadelphia, philadelphia.wonderspaces.com) is an experiential, interactive arts venue.
Building on the success of annual pop-up shows in San Diego, and its first permanent location in Scottsdale, Arizona, Wonderspaces opened a 24,000 square foot gallery space in Philly a year ago.
Wonderspaces features 14 art installations that all play with the idea of perspective. The artwork ranges from award-winning virtual reality short film about a dinner party-turned-alien abduction, to a room where visitors digitally paint the walls with the movement of their bodies.
New artworks rotate in every few months, creating an ever-evolving, year-round show.
Tickets are for entry at a specific date and time. Visitors are welcome to stay as long as they please during operating hours. The average time spent experiencing the show is 90 minutes.
A few installations contain flashing lights, images, and patterns that may trigger seizures for people with photosensitive epilepsy. All visitors must sign a waiver prior to being admitted into the space. Adult supervision is required for visitors under 16.
The installation is open from noon-10 p.m. on Thursdays and Fridays, 10 a.m.-10 p.m. on Saturdays and 10 a.m.-8 p.m. on Sundays.
Tickets are $24 for adults, $20 for seniors, teachers, healthcare workers, students and active military, and $15 for children (ages 3-12).
"Elmo's Furry Fun Fest" at Sesame Place (100 Sesame Road, Langhorne, www.sesameplace.com) is happening every weekend now through March 20.
Guests are invited to visit the park to enjoy an event series during "Elmo's Furry Fun Fest," a festive, family-friendly celebration with everyone's favorite Sesame Street friends live and in-person at the amusement park in Langhorne.
This weekend's special attraction is "Elmo's Rockin' Birthday Bash" on January 29 and 30.
Every weekend through March, visitors can celebrate everyone's favorite red monster during "Elmo's Rockin' Birthday Bash," treat little loves to a fun day during the "My Fuzzy Valentine's Celebration," let the good times roll during the family-friendly "Mardi Gras Celebration," experience the park's "St. Patrick's Day Celebration," and wish Big Bird a Happy Birthday during his Birthday Weekend.
Activities include a riding on the Sunny Day Carousel, dancing and grooving during at the "Furry Friends Dance Party," watching "Elmo the Musical, LIVE!" and having fun at the always popular Mini Parades.
The schedule features "Elmo's Rockin' Birthday Bash" on January 29 and 30 and February 5 and 6, "My Fuzzy Valentine's Celebration" on February 12 and 13, "Mardi Gras Celebration" on February 19, 20, 26 and 27, "St. Patrick's Day Celebration" on March 5, 6, 12 and 13, and "Big Bird's Birthday Pajama Party" on March 19 and 20.
The park will be open from 10 a.m.-2 p.m. on Saturdays and Sundays now through March 20 along with January 17 and February 21.
The Colebrookdale Railroad (South Washington Street, Boyertown, www.colebrookdalerailroad.com)  is running its "Snowflake Special" excursions on January 30, February 27 and March 6 and 13.
The Edwardian splendor of the Secret Valley Express will surely impress as the excursion train travels into the valley of our forgotten land. Passengers can observe winter (and maybe even snowflakes on a cold, clear winter's afternoon) in the warmth of the rail line's coaches as the train winds its way through the Secret Valley.
The two-hour round trip departing and arriving in Boyertown, Pennsylvania includes a la carte menu items for purchase. All excursions depart at 11 a.m.
Tickets are $25 for adults, $23 for seniors, $20 for children (ages 2-12) and $6 for toddlers (under 2).
Elmwood Park Zoo (1661 Harding Boulevard, Norristown, www.elmwoodparkzoo.org) is getting the new year off to a good start – especially for its canine friends.
The Zoo is hosting several of its ultra-popular "Dog Days" over the next week.
The Zoo's "Dog Days" event will be held on January 28 and 30 and February 2 from noon-4 p.m. each day.
All guests visiting the zoo with a furry friend must complete an online waiver and submit required documents before visiting the zoo. You must upload a copy of your most recent veterinary visit, including proof of vaccine and heartworm test here. All items will be required for you to attend "Dog Days."
Pricing is $10.95 per dog with each additional dog at $9.95. Regular zoo admission is required for all humans.
If you feel ambitious during the week, you could head to western Pennsylvania to take part in the Groundhog Day festivities in Punxsutawney – including Phil's moment in the spotlight on February 2 at Gobbler's Knob (1548 Woodland Avenue, Punxsutawney, https://punxsutawney.com).
Groundhog Day is a popular tradition celebrated in Canada and the United States on February 2.
It derives from the Pennsylvania Dutch superstition that if a groundhog emerging from its burrow on this day sees its shadow due to clear weather, it will retreat to its den and winter will persist for six more weeks, and if it does not see its shadow because of cloudiness, spring will arrive early.
While the tradition remains popular in modern times, studies have found no consistent correlation between a groundhog seeing its shadow or not and the subsequent arrival time of spring-like weather.
The Groundhog Day ceremony held at Punxsutawney in western Pennsylvania, centering around a semi-mythical groundhog named Punxsutawney Phil,
has become the most attended. Other cities in the United States and Canada have also adopted the event.
The first official trek to Gobbler's Knob to celebrate Groundhog Day was in 1887, although Punxsutawney has been celebrating Groundhog Day since the early 1800's.
From January 29 through February 2, Punxsutawney is a bustle of activity with events such as a chili cookoff, a snowman building contest and ice carving.
There will also be a "Groundhog Day Festival" on January 29 at the John Heinz National Wildlife Refuge (8601 Lindbergh Blvd., Philadelphia, https://www.fws.gov/refuge/John_Heinz/).
This free festival features family-friendly activities that include a "Guided Winter Walk" at 11 a.m. and another at 1 p.m.
Refreshments, games, crafts, and activities will be presented from 11 a.m.-1 p.m., including a "groundhog shadow reveal" at 11:50 a.m.
Throughout the day, rangers will be talking about winter wildlife.
The event is free and open to the public.
The only place you should be able to find anything Christmas related during the last few days in January are clearance aisles on local supermarkets and pharmacies.
There is no excuse for Christmas decorations on display any more. But, if you drive through suburban area neighborhoods, you'll find houses with lighted Christmas decorations still on display.
Like widows still wearing black two years after the funeral, some people are still holding on to something that is long gone.
There is a place for these people in Bucks County.
The "Holiday Light Show" at Shady Brook Farm (931 Stony Hill Road, Yardley, www.shadybrookfarm.com) has been extended until the end of the month.
The farm features a three-million-light Holiday Light Show — a family-friendly two-mile drive-through on Thursday and Friday nights.
The main display allows visitors to drive or (if weather permits) ride in wagons past post-sundown displays including illuminated tunnels.
The 2021-2022 run of the "Holiday Light Show" has been extended through January 30.