By Gail Supplee Tatum, Columnist, The Times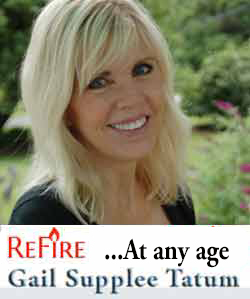 How would you finish that phrase?
The song finishes that phrase with, "when the world falls in love". That doesn't necessarily mean to fall in love romantically. I think it means falling in love with life.
I would tweak that phrase a bit by saying; it's that time of year for spreading love, joy and cheer.
The excitement of the holiday season is all around us. We just need to be open to see it, feel it and hear it.
If you're one of the Believers, you'll embrace the hustle and bustle because you know that the hustle and bustle doesn't have to be around buying stuff. Instead you'll concentrate on the music, the plays, the concerts and all of the magical displays.
The season goes far beyond the planning and shopping and preparing, which can be joyful but can also be stressful, if you're going through a rough time.
Instead of getting bogged down by all you have to do, how about stopping for a moment or two, clear your mind of all "to do" lists and look around.
Approach this time of year as if like the wide-eyed wonder of a child.
If you want to embrace the love, laughter, hope, joy and the peace of the season, spend an afternoon with a child. In their purity of heart, they will teach you what it all truly means to see and show love, to laugh until your sides ache and to experience their innocent wonder.
We were all born with a clean slate that we can't reverse but we can certainly rekindle that newness through the example of a child.
Each and every one of us are called to truly live with joy, peace in our hearts and hope for a better tomorrow, always striving to do better, be better, love more and recognize when a helping hand is needed.
Good advice from the Dalai Lama – If you want others to be happy, practice compassion. If YOU want to be happy, practice compassion.
I close my last article of the year with the following:
You may or may not be into the "reason for the season", but you actually are, just in a different way. Love is love is love is love, and when you love, your heart is open, and when your heart is open, you do the right thing in all situations and help wherever you can, however you can. If we all would just respect and honor each other's differences and realize that even with those differences, we are more the same than we are not. We have the same hearts, just different beliefs, but that doesn't have to separate us.
May your walls know joy, may every room hold laughter, and every window open to great possibility. Mary Anne Radmacher
Happy Holidays to you all. Talk to you in 2022!