By Gail Supplee Tatum, Columnist, The Times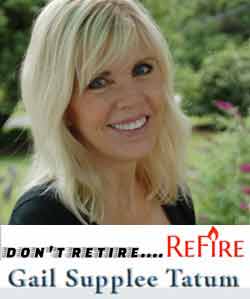 Thanksgiving is the holiday in November that just about everybody celebrates, and with that, thoughts and sentiments of gratitude start to surface because after all, that's what Thanksgiving is all about, giving thanks.
Beginning on the first of November, posts start popping up on several different social media platforms with people sharing what they are grateful for.
The tradition is to post something different each day. By the time Thanksgiving rolls around, a lovely collection of heartfelt notes have been made which can be recited around the dinner table or read in the quiet of your home.
Each year I ruminate on how wonderful it would be if we all kept our hearts and minds open to gratitude all year round, with November 1st being the starting point.
How do we focus on staying grateful throughout the year? Here are a few suggestions I've implemented over the last three years. I hope this helps you get started on your gratitude journey.
Once a day, either when you wake up or before you go to sleep, think of something or someone you're grateful for. It could be an accomplishment, finishing a "To Do" list, a spouse, a child or someone who did something unexpected and kind. If you do both, when you rise and when you lay your head down at night, you will greatly enrich your life.
Cultivate good, kind, beautiful thoughts and pull up the weeds of bad thoughts so that the beautiful thoughts can flourish. Be vigilant about it and understand that your thoughts can lift you up or pull you down.
Try this experiment. You may find it extremely rewarding! Smile and wave at people, whether you know them or not, as you go about your day. Even if you wear a mask, your smile is seen through your eyes. Notice the positive reaction you get. Next, do the opposite. You'll find there is no reaction. Make it a November project to smile and wave at people and share your results on Thanksgiving. It may end up becoming a habit that you will joyfully continue and, who knows, it might catch on with those you share it with!
Have an attitude of gratitude. Gratitude and attitude are not challenges; they are choices. Robert Braathe
Count your blessings, as they go hand in hand with gratitude. Reflect upon your present blessings, of which every man has plenty; not on your past misfortunes, of which all men have some. Charles Dickens
Appreciate the little things. You may look back and realize that the little things turn out to be the big things. We must not, in trying to think about how we can make a big difference, ignore the small daily differences we can make which, over time, add up to big differences that we often cannot foresee. Marian Wright Edelman
A large part of gratitude is not taking anything for granted, not our family, not our friends, not our health, not our pets, not our shelter, not our food nor anything we hold dear. Once we really internalize that, over time, we become slow to anger and quick to forgive.
There are three things we can't recover in life: The Moment, after it's missed, The Word, after it's said and The Time, after it's wasted.
We each have the power within us to make our lives and this world a better place. Let living with a grateful heart be our mission. Let gratitude be our purpose.