To the Editor,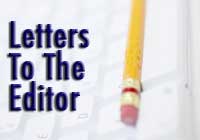 The Republican Committee of Chester County (RCCC) has violated their own bylaws in attempting to overturn the will of over 2,900 Republican Voters.  This past May, Mr. Chris McCune won the Republican Primary for West Chester Area School District (WCASD) Region 3 Director by a wide margin.  This is why you will find his name on the official ballot as a Republican.
One reason Chester County continues to turn blue is that as the RCCC takes up nationally promoted far-right positions they distance themselves from the majority of voters in our community. Falsehoods, accompanied by angry rhetoric, will not fool Chester County voters.
Over several election cycles the RCCC has lost the majority position of commissioners, every row office position, and a number of judgeships. Now they are willing to risk the loss of proven, common sense leadership in pursuit of supporting false narratives having nothing to do with local school district priorities.
Mr. McCune, has served on the school board for 8 years, the past 5 as President. Thanks to his leadership, the district has the lowest taxes in the county, promoting strong property values while reaching all-time highs in academic excellence, ranking 26th overall of Pennsylvania's 500 school districts.
Dr. Eck's Oct 14 opinion piece reveals his true strategic intent: defund school districts and promote Charter Schools. The likely result being higher taxes and declining property values.
When you go to the polls on Tuesday, vote for Chris McCune, WCASD Region 3 Director, a vote that ensures the continued success of a high performing school district.
Ed & Julie Breiner
West Chester