By Denny Dyroff, Entertainment Editor, The Times
Now that crisp autumn weather has arrived, it's a great time to enjoy outdoor events such fall festivals, historical celebrations, hayrides, wine festivals, mazes and scenic train rides.
The Friends Fall Festival at the Downingtown Friends Meeting (Downingtown Friends Meeting, 800 E. Lancaster Ave., Downingtown, 610-269-4223, www.downingtownfriendsmeeting.org) is scheduled for October 9 from 9 a.m.-4 p.m.
One of the most popular fall festivals in the region, the Friends Fall Festival has been offering families a day of wholesome fun and value for more than 30 years. A special supervised area includes children's crafts and games.
Some of the free festival's many attractions are plant, craft and white elephant sales, the Friends Mercantile for the sale of books, housewares, jewelry and children's toys and the Quaker Heritage Exhibit, which features antique Quaker clothing and memorabilia.
The festival, which also offers free parking, will feature live folk and rock music along with demonstrations and community exhibits.
There will also be a variety of tasty food items available for purchase. The Wooden Ladle will offer homemade vegetarian chili, hearty vegetable soup, juicy grilled hot dogs, funnel cake and hot apple cider, coffee, or cold drinks.
The Friends Mercantile, a not-to-be-missed stop for serious garage-sale shoppers, opens its doors at 9 a.m. and attracts a loyal following of shoppers with everything from fine gifts to children's toys, books, housewares, jewelry, electronics, and more. The festival's craft vendors offer everything from handcrafted needlework to woodcraft, leather, ceramics and more.
The Silent Auction will feature services provided by your neighbors, including a landscaping consultation by designer and author David Culp, a felting class, a custom pet portrait, beekeeping lessons, guitar lessons and more.
This event is free admission with free parking, and it will be held rain or shine.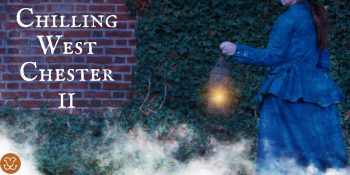 The Chester County History Center (225 North High Street, West Chester, http://www.chestercohistorical.org/) debuted its "Chilling West Chester" walking tour in the fall of 2020, and this year it's back with a sequel featuring all new stops.
Beginning at the Chester County History Center on October 9 at 11 a.m., the tour is approximately 1.5 miles. Guests will hear macabre stories from West Chester's history while visiting some notable downtown landmarks. These are not ghost stories — these are true tales of terror pulled from our own archives.
Each tour will be held entirely outdoors.
Participants should dress for the weather and wear comfortable shoes.
Tours will take place rain or shine and tickets, which are $16, are nonrefundable.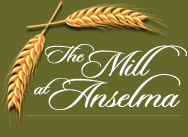 You can get a look back at another era by attending an event called "Milling Demonstration Days" which will take place on October 9 at Mill at Anselma (1730 Conestoga Road, Chester Springs, 610-827-1906, http://anselmamill.org).
The Mill will be fully operational from 10 a.m.-4 p.m. on the second Saturday of each month.
Visitors to the Mill will be able to meet Anselma's miller and hear him talk about how the gears work and what they do. There will also be interesting technology tours that focus on how different parts of the mill work.
Additionally, there will be special interactive activities for the children — including learning how to sift flour. Kids will also have the opportunity to operate a pump on a smaller water wheel.
Admission is $5 for adults, $4 for seniors (60 and older) and children (ages 4-14). Active Military and children (under 4) will be admitted free.
Longwood Gardens (Route 1, Kennett Square, 610-388-1000, www.longwoodgardens.org) is a great place to visit any time in the year and always has special attractions to add to the experience.
To celebrate the arrival of autumn, Longwood has a new attraction – "Autumn's Colors."
Crisp and refreshing, autumn at Longwood is a season of constant shifts in hue and texture — and ever-present beauty.
Visitors will be struck with Longwood's spectacularly painted vistas as they stroll through picturesque Meadow Garden Special attractions loved by children of all ages are Pumpkin Playground and the whimsical Garden Railway.
Inside, guests can celebrate fall's quintessential flower at Longwood's Chrysanthemum Festival. Beginning October 16, innovative plant-growing techniques and displays take center stage by way of thousands of trained chrysanthemums throughout our Conservatory.
Big, bold colors and thousands of carefully nurtured and trained chrysanthemums abound during this imaginative display serving as the largest and oldest of its kind in North America.
Throughout our Conservatory, specialty chrysanthemum forms from fanciful clouds to sculptural spirals not only showcase our horticultural savvy but help preserve an ancient Asian artform that we are beyond proud to perpetuate.
Admission to Longwood Gardens is $25 for adults, $22 for seniors and college students and $13 for youth (ages 5-18).
Chaddsford Winery (Route 1, Chadds Ford, 610-388-6221, www.chaddsford.com) is presenting its "Adult Trick or Treat" event every Saturday and Sunday through October 31. Tour Times Available at noon, 1, 2, 3 and 4 p.m.
Visitors will be able to "Trick or Treat" for wine and seasonal snacks at Chaddsford's wildly popular, adults-only Halloween program as they visit a variety of Halloween-themed pairing stations located throughout the Winery grounds.
The "Pairing Menu" features Sleepy Hollow: Chaddsford White with Kernel Clark's Kettle Corn; Hocus Pocus: Witch's Brew Wine Cocktail with Éclat Tahitian Vanilla Truffle; Creature from the Black Lagoon: 2018 Harbinger with Oso Sweet Negative Cookie; Frankenwine: Warm Spiced Apple with Carlino's Mini Pumpkin Cannoli; and The Shrieking Shack: Sangria Slushie.
Advanced tickets purchased online are $35 and include the food and beverage pairings, as well as a Halloween-themed keepsake wine glass.
The Pennsylvania Guild of Craftsmen offers a number of craft fairs throughout the state each year. One of the most popular fairs is scheduled for this weekend. Now through October 10, the Guild will present the Fine Craft Fair (Rittenhouse Square, Philadelphia, 717-431-8706, www.pacrafts.org).
Through a partnership with the Friends of Rittenhouse Square and in conjunction with the Philadelphia Parks & Recreation, the Pennsylvania Guild of Craftsmen will bring its signature premier Fine Craft Fair to the scenic park in Center City Philadelphia.
Founded in 1944 at the recommendation of Eleanor Roosevelt, the Pennsylvania Guild is one of the nation's largest and most recognized craft guilds, specializing in the advocacy and support of more than 1,400 members whose handwork is known for its unparalleled skill and artistry.
Fine craft is often defined as the hand and mind transformation of raw materials into inspired works of art. The finished products may be either traditional or contemporary in style and design. This weekend's event will feature more than 145 of the Guild's finest craft artists.
The Fine Craft Fair, which is free and open to the public, will focus on hand-crafted jewelry, contemporary furniture, functional and decorative pottery, designer clothing, fine porcelain, blown glass, limited edition photography, sculpture, paintings, watercolors, oils, graphite and pastels.
There will be 150 white tent canopies lining the sidewalks of Rittenhouse Square's park when the Guild returns to Philadelphia with its sixth juried Fine Craft Market. This year will also include an "Emerging Artist" section and a hands-on activity free for all ages, sponsored by the Guild workshop program.
Fair hours are 11 a.m.-6 p.m. on Friday and Saturday and 11 a.m.-5 p.m. on Sunday. Admission is free. Street and garage parking is readily available.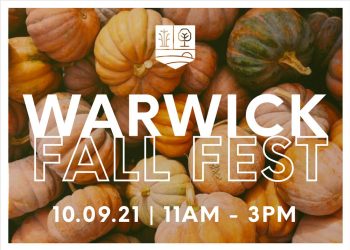 The Warwick Fall Festival is scheduled for October 9 at Warwick County Park (191 County Park Rd, Pottstown, www.chesco.org/2478/Warwick-Fall-Festival).
The event will feature Live Music, Wagon Rides, Pony Rides and Animals, Archery, Rock Wall, Pumpkin Patch, Apple Slingshots, Face Painting and Food.
The festival, which has free admission and free parking, will run from 11 a.m.-3 p.m.
On October 9, the 12th Annual Fall Wine Festival (Skippack Pike, Skippack, 610- 584-1155, http://winetober.com) will be held from 1-6 p.m. along the main street of the scenic village near the Skippack Creek in Montgomery County.
The popular annual event, which is also known as Winetober Fest, will feature vendors with a tasty array of wine and food samples along with live music. Tickets for the event, which include food and wine sampling, are $25.
One of Chester County's most popular wineries will be participating in this weekend's event — Paradocx Winery. And there will even be a meadery – Haymaker Meadery.
The Historic Odessa Foundation (Main Street, Odessa, Delaware, 302-378-4119, http://www.historicodessa.org) will present an event this weekend that is sure to treat your tastebuds.
On October 9, the historic site will host "Saturdays at the Hearth: Autumn's Bounty."
Families are invited to explore the role of children in the colonial kitchen and garden.
Visitors can explore the Collins-Sharp House as Odessa's costumed interpreters capture the flavors of authentic 18th century cooking.
Guests will have the opportunity to savor the sights and aromas of spring dishes cooked over an open fire using the tools, recipes and techniques common in colonial Odessa.
The event will run from 10 a.m.-4 p.m.
The Historic Odessa Foundation offers tours to the public, families, groups and schools of its landmark Delaware properties — the Historic Houses of Odessa. The tour also provides a look at the foundation's collection of more than 6,000 objects and furnishings that span an interpretive period in regional decorative arts from 1760-1850.
The Historic Houses of Odessa are open to the public March through December, Tuesday through Saturday, 10 a.m.-4:30 p.m., and Sunday 1-4:30 p.m. General Admission is $10 for adults, $8 for seniors and students, and free for children (under six).
Hagley Museum and Library (Buck Road East entrance via Route 100, Wilmington, Delaware, 302-658-2400, www.hagley.org) has several special events scheduled for this weekend.
"Hayrides at Hagley 2021" will be held on October 9, 10, 23 and 24 starting at the Visitor Center at 11 a.m.
Visitors can take a hayride along the Brandywine Creek to experience the beautiful fall foliage in the Powder Yard. They will also be able to create fall-themed crafts, and get at up-close look at a gunpowder explosion, a roll mill in action, and working 19th-century machines.
The hayride route offers unique views of Eleutherian Mills, including the meadow, orchard, garden, residence, and other historic buildings. The ride will last approximately 20 minutes.
Hayrides will be included with general admission to the museum and offered on a first-come, first-served basis. Rides will take place every half hour beginning at 10:30 a.m. and ending with the last ride at 3:30 p.m.
Another event on October 9 is "Science Saturday – Colorful Chromatography," which will run from 1-4 p.m. in the Visitor Center.
Participants can learn about pigments and diffusion and experiment with different tree leaves to discover their hidden colors using chromatography.
Visitors of all ages are invited to discover solutions to science and engineering challenges. This is a drop-in activity and people can join the fun at any time from 1-4 p.m.
Admission is $8 for adults, $6 for seniors (age 62 and up), and $4 for children (ages 6-14).
Autumn at Winterthur Museum, Garden & Library (5105 Kennett Pike, Route 52, Wilmington, Delaware, 800-448-3883, http://www.winterthur.org) is one of the most beautiful times of year.
The colorful changing leaves on the estate give way to secret surprises in the garden — fall flowers and vibrant berries. The weather is perfect for more exploration as the comfortable temperatures encourage long walks on the trails, around the garden, and on the wooded paths.
Additionally, Winterthur is offering a variety of fun garden programs this month.
"Crafternoon" is scheduled for October 8 from 10 a.m.-noon.
It's a "Pumpkinpalooza."! Participants can create a few sweet or spooky seasonal decorations without having to grapple with gross pumpkin goop.
On October 13, visitors can join a birder to explore some birding hot spots. At "Tailgate Tours!" on October 20, visitors can discover the language of plants on a leisurely guided stroll and then stop at a scenic tailgate spot for hors d'oeuvres along with a selection of hard and soft beverages.
Winterthur's fees for general admission are $20 adults, $18 for seniors (62 and older) and students (12 and older) and $6 for ages 2-11.
On October 8, the Brandywine Zoo (1001 North Park Drive, Brandywine Park, Wilmington, Delaware, 302-571-7747, www.brandywinezoo.org) is hosting "Clues at the Zoo: An Escape Room Experience."
The notorious thief, "The Raptor," has struck again. Five million dollars' worth of sapphires have disappeared from the vault of the New Brandywine Bank. With police hot on her trail, "The Raptor" hid the sapphires at the Brandywine Zoo for you and your team to retrieve for her as she leads the cops away.
Disguised as a regular guest, participants can try to infiltrate the zoo, decipher the clues, and find the sapphires before the police can track them down.
To participate, this event requires one cell phone with data per group to watch videos and complete tasks.
Tickets are $20 per person.
On weekends now through October 23, the Kalmar Nyckel will be offering public sails from the Kalmar Nyckel Shipyard (1124 East Seventh Street, Wilmington, Delaware, www.kalmarnyckel.org.)
For two decades, the Kalmar Nyckel, which has its home base in Wilmington, has been hosting riders all over the world – especially in Delaware.
A ride on the Kalmar Nyckel is a totally different from most tourist water rides.
The ship is a beautiful recreation of the original Kalmar Nyckel, which was built in Holland in the 1620s. Her mainmast is taller than a 10-story building and she carries 7,600 square feet of sail area and six miles of rigging.
The original Kalmar Nyckel was a Swedish-owned, three-masted armed pinnace that sailed from Goteborg, Sweden in November of 1637 and brought the first permanent European settlers to the Delaware Valley.
Carrying 24 settlers from four countries (Sweden, Finland, Holland, and Germany), she landed on the banks of the Christina River. The site, which became known as "The Rocks", can be visited at Fort Christina Park off Wilmington's East Seventh Street.
The Kalmar Nyckel made four documented round-trip crossings of the Atlantic, more than any other "settlers' ship" of the era. The original ship was lost in the late 1600s.
In 1986 a group of citizens established the Kalmar Nyckel Foundation to design, build and launch a replica of the Kalmar Nyckel at a shipyard adjacent to the original landing site.
The new Kalmar Nyckel was constructed there and was launched on September 28, 1997. She was commissioned on May 9, 1998 and now serves as Delaware's sea-going Ambassador of Good Will. She is a fully functional sail training vessel and has represented Delaware all over the country.
Tickets are $40 for adults and $25 for youth (ages 17 and under).
Each September, "Pumpkinland" returns to Linvilla Orchards (137 West Knowlton Road, Media, 610-876-7116, www.linvilla.com). "Pumpkinland," which runs through November 7, features fairy tale characters from nursery rhymes along with a huge scarecrow and a really tall storybook.
Other activities include train rides, a straw bale maze, hayrides, pick-your-own apples and pony rides.
There will also be "Harvest Hayrides" and "Autumn Moon Hayrides" starting later in September along with "Straw Bale Maze," "Train Rides," "Corn Maze" and "Pony Rides."
Pumpkinland is open from mid-September through early November and takes center stage at Linvilla Orchards. Larger than life figures and scarecrows illustrate the legends and lore of the harvest season, featuring local history and some of the many stories of pumpkins and apples.
Visitors will see Linvilla's piles of pumpkins in all colors, shapes and sizes — more than 100 tons on display.
This is the time of the year when farms in the area become a bustle activity — a time for harvest. But it is not harvest matters that are causing a bustle of activity at Cherry Crest Adventure Farm in Ronks (150 Cherry Hill Road, Ronks, 717-687-6843, www.cherrycrestfarm.com).
The farm's popular annual "Flashlight Maze" is now underway and will continue every Friday and Saturday night through November 4. Cherry Crest Adventure Farm has reserved several weekends during the autumn months for Flashlight Maze.
This special activity allows visitors to experience the Amazing Maize Maze in total darkness. All you need are flashlights and a few friends.
The Flashlight Maze is a nice, non-scary, Halloween alternative that has appeal for people of all ages. The Flashlight Maze, which has a $12 admission fee, is open from 6:30-10 p.m. with the last entrance into the Maze at 9 p.m.
The main attraction is Cherry Crest's "Amazing Maize Maze," which is billed as "the world's most dynamic and interactive corn maze." It is a five-acre corn maze with over two-and-one-half miles of paths, scenic bridges, and clues.
Participants can walk at their own pace as they encounter the "Kernels of Knowledge" along with a variety of clues, tunnel slides, and watering stations. They can also check out a bird's eye view from the two bridges and watch everyone's flags waving high above the corn.
The average time to complete the "Amazing Maize Maze" course is one hour. Ticket prices start at $17.95.
One of the best ways to welcome autumn is by checking out the corn mazes at Ramsey's Farm (Ramsey Road, Wilmington, Delaware, 302-477-1499, www.ramseysfarm.com). The farm's event season just got underway.
Corn mazes, along with hayrides, a pumpkin patch and scarecrows, will be featured at Ramsey's Farm, which is located in northern Delaware on Route 92 just south of the Pennsylvania-Delaware state line. The new season runs on weekends now through October 30.
Ramsey's "Pumpkin Patch" has been in operation since 1995 and the farm's varied mazes have been delighting and baffling visitors who return each year for the popular annual event. The owners of Ramsey's Farm raise pumpkins, gourds, ornamental corn, popcorn, feed corn and hay.
The farm's pumpkin field stretches over 12 acres and yields approximately 20,000 pumpkins each season. Hayrides around the farm will be offered from 11 a.m.-5 p.m. each day. Visitors will be able to shop for pumpkins and other items at the farm store. There will also be hot food and beverages available for purchase.
Tickets are $8 for the corn maze, $4 for hayrides, $4 for Spookley Trail, and $4 for pumpkin painting.
This weekend, it's time once again for the Scarecrow Competition and Display at Peddler's Village (Routes 202 and 263, Lahaska, 215-794-4000, www.peddlersvillage.com). Hours are 10 a.m.-6 p.m.
Visitors can stroll around the Village to see the Scarecrow Competition and Display, which showcases more than 100 creative and colorful scarecrows. The Scarecrows are on outdoor display through October 30.
The public is invited to vote for the winners. Ballots are available in all shops and restaurants. The ballot boxes are located in the Hospitality Center at the Cock 'n Bull, Giggleberry Fair, and Buttonwood Grill.
The Hay Creek Apple Festival (Historic Joanna Furnace, Route 10, Morgantown, 610-286-0388, www.haycreek.org), which also has been around for more than 30 years, is scheduled for October 9 and 10.
The festival is a celebration of autumn and especially autumn's favorite fruit — the apple — with a long list of special activities and an amazing variety of taste treats featuring apples.
There will be more than 2,000 apple dumplings and over 800 apple pies ready for consumption this weekend at the festival. Also offered will be a variety of other treats such as fresh-pressed apple cider, apple waffles, apple crisp, Schnitz Un Knepp, apple fritters and the famous Hay Creek Apple Butter.
The festival will have a variety of family fun events starting with the belly-filling "All-You-Can Eat Apple Pancake Breakfast" from 7-11 a.m. Other family activities will be hayrides, scarecrow building, mini-tractor rides, pumpkin painting, Early American games, pony rides, an "Apple Dessert Contest", basket weaving, Early American craft demonstrations and rides on the "Apple Barrel Express."
The festival, which runs from 7 a.m.-5 p.m. on Saturday and from 7 a.m.-3 p.m. on Sunday, will also feature a flea market with over 100 stands. Visitors can shop for crafts, flowers, fall items, antiques and other items related to Berks County history.
This year's 41st annual staging of the Pennsylvania Renaissance Faire (Mount Hope Estate and Winery grounds, Route 72, Cornwall, 717-665-7021, www.parenfaire.com), an event that bills itself as "the most wondrous event in all the Knowne World", is running now through October 31.
The festive annual event features authentic Elizabethan food and drink, traditional crafts from the guildsmen of yore and old-time games of skill — and a cast of hundreds of colorfully costumed re-enactors.
Each weekend, the Faire has a themed weekend. This week, it is "Celtic Weekend."
Guests will be able to share in the Celtic pride of pipers, Celtic wares, foods, music, dancing — and "lots o' those bonnie lasses and kilt clad boyos!"
The featured events will be "Wee Highland Games," "Whole 9 Yards Kilt Competition" and "Nipperkins in Kilts Exhibition."
Every summer, the Faire, which takes place at Mount Hope Estate and Winery's authentic 35-acre recreation of a 16th-century village in Olde England, features a new story from a different year of England's past.
The following is the description of the 2021 scenario — England has finally established a colony in the New World. Sir Walter Raleigh, one of Elizabeth's favorite privateers and newly appointed Governor of Virginia has made Mount Hope a key trade port, and the Shire has never been so prosperous.
Of course, where there's money to be made, there will be people who want that money. The Earl whose lands Mount Hope sits upon has suddenly taken interest in the shire which he once left alone.
Now he's come to collect his share of the bounty and perhaps set up a more permanent residence with little care if he displaces some peasants along the way.
Will Her Majesty intervene? Will the Shire ever be the same? People will become heroes, heroes will be made legends, and legends will be proven real.
More than 70 shows are scheduled throughout each day on the Faire's numerous stages.
Without a doubt, the most popular attraction is the Jousting Arena. Visitors to the Faire flock to Bosworth Field whenever it's time for the Ultimate Joust. Peasants lead cheers for their favorite knights while musicians pound out a heart-thumping beat. The Master of the List announces the combatants and soon an encounter of royal proportions ensues.
The Faire offers a wide variety of activities for visitors, including listening to bagpipe music, checking out handsome Lords in their colorful silks, watching a jester's acrobatics, learning how to juggle, being the recipient of a gypsy woman's flirtations and watching the march of Beefeater Guards.
Guildsmen's Way is the area that features a large variety of merchants and artisans, including jewelers, candle makers, potters, herbalists, leather smiths, clothiers, and pewter makers — all offering for sale and demonstrating their ancient wares.
And there are more than 20 Royal Kitchens located around the faire with menus featuring a wide variety of food and beverage.
Single-day tickets are available at the gate for $30.95. For children (age 5-11) single-day tickets are available at the gate and online for $15.95.
The West Chester Railroad (Market Street Station, West Chester, 610-430-2233, www.westchesterrr.net) is running its special "Fall Foliage Express" trains on October 10 and 17 and November 7. Trains depart at noon and 2 p.m.
The round-trip train ride travels to the village of Glen Mills and back and lasts for 90 minutes. During the brief layover in Glen Mills, riders can explore the historic Pennsylvania Railroad station and have a snack in the railroad's picnic grove along the Chester Creek.
Tickets are $20 for adults, $18 for children ages 2-12 and free for kids under two.
This weekend, the Strasburg Railroad (Route 741, Strasburg, 717-687-7522, www.strasburgrailroad.com) has a very special event – "Strasburg Rail Road Productions presents…The Legacy of Sleepy Hollow: Not Everything Dies."
Visitors will discover the true Legacy of Sleepy Hollow at the Strasburg Rail Road. The greatest ghost story ever told did not tell us the whole story.
Guests will join Isabel Crane, the great-great-granddaughter of the legendary Ichabod Crane, as she takes them on a frightful journey filled with sword fights, ghosts, and a centuries-old curse surrounding her family.
It seems that not everyone wants the truth to come out and they'll go to any length necessary to keep their haunted past a secret. With grand special effects, live horses, and the scariest train ride of the season, this is an opportunity to learn, hear, and experience the Legacy of Sleepy Hollow aboard the historic Strasburg Rail Road.
A pre-boarding act/performance will commence 15 minutes before departure. Please plan to arrive early for check-in and then enjoy the pre-boarding performance before you embark on a memorable journey.
Please note: Due to the subject matter of this event and its presentation, this event is recommended for ages 8 and older. Parental discretion is advised.
The New Hope & Ivyland Railroad (32 West Bridge St, New Hope, 215- 862-2332, www.newhoperailroad.com) offers a two-hour roundtrip ride on its "Fall Excursion Trains" now through November 7.
Riders can enjoy a "Fall Excursion" experience on a heritage train, departing from the rail line's 1891 Witch's Hat Train Station in the center of New Hope. On this excursion, passengers will enjoy a relaxing ride through scenic Bucks County on the "New Hope Branch" route, which was originally part of the North-East Pennsylvania Railroad and later the Reading Railroad.
Passengers will ride aboard beautifully restored vintage (early 1900's) passenger coaches while a narrator will provide them with interesting historical facts and stories of significant cultural locations along the route.
The train will travel to Buckingham, Pennsylvania where it will then change direction and return to New Hope.
Passengers can enjoy the sights of the beautiful fall scenery while riding aboard the rail line's "First Class Bar Car," "Antique Seat Coach" or "Open Air Car."
Coach tickets are $72.60 for adults, $71.50 for children (ages 2-11) and $10.99 for toddlers.
The Wilmington & Western Railroad (2201 Newport Gap Pike, Wilmington, DE, 302-998-1930, www.wwrr.com) is running its "Autumn Leaf Special" with trains on October 9, 10, 16, 17, 20, 23, 24, 27, and 30 and November 6.
Trips are either a one-and-one-half hour roundtrips to the Mt. Cuba Picnic Grove or two-and-one-half hour roundtrips to Hockessin.
Tickets for the "Autumn Leaf Special" are $20 for adults, $19 for seniors (60 and older) and $12 for children (ages 2-12).
The W&WRR also is running its "Hayride Express" on October 1, 8, 15 and 22 at 7 and 8:30 p.m. each night. Visitors can experience a one-hour evening ride through the Red Clay Valley on an original railroad flatcar converted especially for hayrides.
Tickets for the "Hayride Express" are $15 for adults, $13 for seniors (60 and older) and $18 for children (ages 2-12).
The Greater Philadelphia Expo Center (100 Station Avenue, Oaks, 484-754-3976, www.phillyexpocenter.com) is hosting the
Greater Philadelphia Pet Expo now through October 10.
and seminars, hands-on-petting opportunities, special attractions, rescue groups and pet adoptions, and entertaining exhibits.
The Pet Expos also make available an outstanding shopping venue of products and services pertaining to pets and children.
Hours are 3-8:30 p.m. on Friday, 10 a.m.-7 p.m. on Saturday and 10 a.m.-5 p.m. on Sunday.
Tickets are $15 for adults and $6 for children (12 and under).
On Saturdays and Sundays now through October 31, Morris Arboretum of the University of Pennsylvania (100 E. Northwestern Avenue, Philadelphia, www.morrisarboretum.org) is hosting its annual Scarecrow Walk.
Visitors will be able to make their own scarecrows, paint a pumpkin and sample different varieties of apples. Weaver's Way Coop will be on hand with the season's best local apple varieties.
Morris Arboretum's Scarecrow Walk is back for its 14th year, and in recognition of those who show courage and care when faced with fright, this year's theme is "Heroes!"
Visitors will be able to wander through the Arboretum and see scarecrows in honor of a beloved superhero characters, essential workers, or best friend heroes.
Throughout the month of October, more than 30 scarecrows will be on display throughout the Arboretum. Visitors will vote for their favorite scarecrow online to determine the winners. The top three scarecrows win a cash prize with a top prize of $250.
Admission to Morris Arboretum is $20 for adults, $18 for seniors and $10 for youth (ages 3-17).