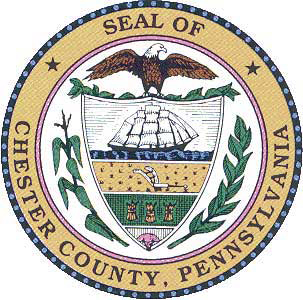 WEST CHESTER — Chester County Officials have coordinated with key communities in the county impacted by Hurricane Ida, to announce donation opportunities that will meet the most urgent initial, and longer-term needs of the families displaced by Hurricane Ida.
"We are so grateful for everyone across the county who are giving time, resources, material goods, and financial donations for those in need, and we thank every organization that has coordinated a response," said Chester County Commissioners Marian Moskowitz, Josh Maxwell and Michelle Kichline.
"Across the county, we welcome support with furniture donations, financial contributions and ask landlords to contact us where they have the ability to help with rental needs," added the Commissioners.
Monetary donations to support individuals and families whose homes have been fully or partially destroyed, or who have suffered significant loss of vehicles or other items, are being collected and responsibly distributed by organizations in four areas of the county.  Monetary donations may be made online:
For the Phoenixville and surrounding community, go to www.inthistogetherpxv.com to make a donation, and note that it is for Hurricane Ida relief.
For the City of Coatesville, go to the Brandywine Health Foundation's website, www.brandywinefoundation.org/donate , to donate to the Coatesville Red Umbrella Response Fund. This fund is a collaborative effort of the City of Coatesville, Brandywine Valley Active Aging, the Brandywine Health Foundation and a host of non-profit partners to help the hardest hit areas of the city.
For the Downingtown and surrounding area, the Lord's Pantry is coordinating financial donations. Go to www.lordspantryofdowningtown.org, and note that it is for flood victim relief.
For the Avondale and Southern Chester County area, Kennett Area Community Service is coordinating the monetary donation collection. To make a donation go to www.kacsonline.net.
Furniture donations are also needed and should go to the Community Warehouse Project of Chester County.  Details of how to make donations can be found at www.communitywarehouseproject.com/donate or by calling 484-473-4360.
Landlords with properties to rent in the areas hardest hit by Hurricane Ida are asked to contact the Housing Authority of Chester County via a special email – haccidahelp@hacc.net, or via phone at 610-235-4484.
Details of all of these donation opportunities, as well as ongoing resources and information to support residents affected by Hurricane Ida, can be found at www.chesco.org/ida.