By Denny Dyroff, Entertainment Editor, The Times 
This weekend marks the start of the late summer/early fall festival season. Not surprisingly, many of the festivals focus on food and beverage – mushrooms, beer, ethnic food and even honey.
One statement that always applies in Kennett Square is — "There's a fungus among us" – and it's never more evident than on the weekend after Labor Day each year – the weekend for the annual staging of the Mushroom Festival.
This weekend marks the 36th anniversary of the annual Mushroom Festival in downtown Kennett Square (http://mushroomfestival.org).
Now in its fourth decade, the annual party is expected to draw a huge crowd of festival fans and mushroom lovers.
This year's main attractions are the Mushroom Growers Exhibit, the Amateur Cook-Off Contest and the National Fried Mushroom Eating Championship.
On September 11, the Mushroom Festival kicks off with the 20th Anniversary 9/11 Memorial Service at the Main Gate at 8:45 a.m. The Mushroom Festival Gates open at 9 a.m.
The Mushroom Growers Exhibit will open at 9 a.m. on Saturday and 10 a.m. on Sunday.
The Amateur Cook-Off Contest is scheduled for 10:30 a.m. on September 11 at the Community Stage.
The National Fried Mushroom Eating Championship will be held at 1:30 p.m. at the Community Stage. Contestants will be competing for $600 in prize money by eating the most fried mushrooms in eight minutes. The world's record is 11.5 pounds.
Live entertainment will be provided by Jack Marshall, Ms. Maggie Sings, Swing the Cat, Essie & the Eggmen, Three Outside Cats, the Bill Kelly Show and Earl Pickens and the Family.
Other attractions include The Mushroom Lady, food blogger Stephanie Surowiec and more than 80 vendors in a wide array of categories.
The festival's hours are 9 a.m.-7 p.m. on Saturday and 10 a.m.-5 p.m. on Sunday.
Tickets are $5 either day.
Brews in a festive outdoor setting can be found at the Historic Odessa Brewfest (202 Main Street, Odessa, Delaware, 302-378-4119, http://www.odessabrewfest.com).
The Eighth Annual Historic Odessa Brewfest, which is being presented by the Historic Odessa Foundation and Cantwell's Tavern, is slated for September 11 from 1-5 p.m.
America's thirst for ale and beer began with the earliest colonists who made it a priority to first build a brewhouse on the site of their new settlements. As drinking water was avoided like the plague, beer was a major dietary staple in the colonies, consumed by everyone from cradle to grave.
Brewfest attendees will be able to sample many of the best regional and national craft beers by more than 50 brewers, including 16 Mile, Bellefonte, Paradocx Vineyards, Babe, Big Oyster, Alaskan Brewing Company, Midnight Oil, Blue Earl, Eight Sand Beer Company, Brick Works, Victory Brewing Company, Crooked Hammock, Kona Brewing Company, Twin Lakes and Volunteer.
Craft brewers new to the Odessa Brewfest this year include Oliver Ales, Chesapeake Cider, Loakal Branch, First State Brewing, Downeast Ciders, Brew Dog, Deschutes, and Flying Embers.
Additionally, artisan vendors will be on site and live music will be provided by Spokey Speaky, Bob Stretch, Bruce Anthony and the Bickel Brothers Band.
All attendees have access to food and merchandise vendors, live bands, sponsor tables, and more during the entire event.
All proceeds from this one-day signature fundraising event support the preservation and education mission of the Historic Odessa Foundation, which owns and operates the Historic Houses of Odessa listed on the National Register of Historic Places, and home to a National Historic Landmark, and National Park Service Network to Freedom site.
State COVID health and safety protocols will be in place during this year's event.
The cost of the festival is $60 for general admission and $15 for designated drivers. Tickets buy an unlimited sampling of beer for the full duration of the event.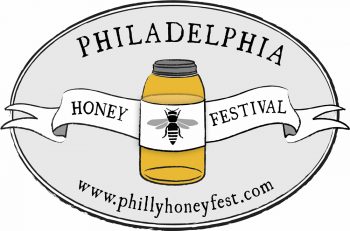 Now through September 12, the Philadelphia Honey Festival (https://phillyhoneyfest.com/) will feature three days of free, bee-related activities at three locations in Philadelphia – September 10 at Glen Foerd on the Delaware (Grant Avenue and Minor Street, Philadelphia), September 11 at Wyck Historic House/Garden/Farm (6026 Germantown Avenue, Philadelphia) and September 12 at Bartram's Gardens (5400 Lindbergh Boulevard, Philadelphia).
Glen Foerd's activities will include open hive talks, a honey extraction demonstration and a "Bee Beard" demonstration by Don Shump.
On Saturday, Wyck House will host an all-day festival with an array of bee-themed vendors, food trucks, and children's activities on Wyck's beautiful grounds.
Demonstrations will include "Jun Tea: Kombucha made with honey" and "Miranda Mote: Beekeeping in Colonial Germantown."
There will also be open hive talks, a honey extraction demonstration and a "Bee Beard" demonstration by Don Shump.
On Sunday, Bartram's Garden will host community-based vendors, food trucks, and games, costume-making, science & music for children.
There will also be open hive talks, a honey extraction demonstration and a "Bee Beard" demonstration by Don Shump.
The mission of the Philadelphia Honey Festival is to raise awareness about the importance of honeybees to our environment, our food supply and our economy, and to promote urban beekeeping and gardening.
The Philadelphia Honey Festival began in 2010 to accompany the placement of an historic marker honoring Philadelphia-born Lorenzo L. Langstroth. Well-known to beekeepers, Langstroth invented the first movable frame hive design based on the principle of "bee space."
You can see the marker at 106 South Front Street in Philadelphia, his birthplace.
Visitors to the festival will be able to learn about the importance of bees in our ecosystem through honey extraction demonstrations, hive talks, and other programming designed to explore at the hard-working insect that supports our food supply.
When summer winds down, it means that the area's many ethnic festivals are looming on the horizon. This weekend, the list of options includes German, Greek, Lebanese and Polish.
The 83rd annual Bucks-Mont Oktoberfest will be held on September 11 at the Vereinigung Erzgebirge (130 Davisville Road, Warminster, http://veclub.org/oktoberfest).
The event, which runs from 11 a.m.-10 p.m., will features German beer and food along with music by German-American bands.
There will also be a wide array of family activities including a moon bounce, arts and crafts, face painting, hayrides, an obstacle course and a full slate of soccer games.
Live music will be performed by Willi Aust, Don Bitterlich, The Bratwurst Boys and The Philadelphia German Brass Band.
Admission is $5.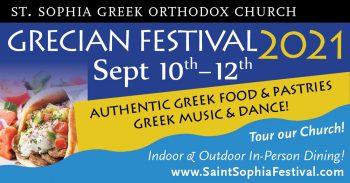 The Fall Grecian Festival 2021 (St. Sophia's Greek Orthodox Church, 900 South Trooper Road, Jeffersonville, 610-650-8960, www.saintsophiachurch.org) runs now through September 12 with a wide array of tasty Greek treats such as souvlaki, shish-ka-bob, moussaka, pastitsio and gyros and baklava.
Other activities include midway rides, vendors with crafts and Greek items and live Greek music. The free festival is open from 11 a.m.-9 p.m. on Friday and Saturday and from noon-7 p.m. on Sunday.
Similar Greek food and activities can be found at the Greek Festival at the Holy Trinity Greek Orthodox Church (808 North Broom Street, Wilmington, 302-654-4446, www.holytrinitywilmington.org).
The Greek festival, which is running through September 11, and is free, features all the traditional food favorites from that country including moussaka, pastitsio, tyropita, gyros, chicken and orzo, Greek salad and souvlaki as well as variety of sweet treats including baklava, katifi and an array of special cookies.
Greek-American groups from the Delaware Valley will play popular Greek songs and standards. Other attractions at the popular annual festival are Greek grocery stores and sales booths with items such as Greek music, icons, custom-made jewelry, leather goods and fabric. There will also be a variety of children's activities.
If you'd like to sample dishes from Lebanon such as shawarma, kefta kabob, kibbe balls and hummus, then you need to visit the Saint Sharbel Annual Lebanese Festival which is running now through September 12 at Saint Sharbel Maronite Catholic Church (3679 Providence Road, Newtown Square, www.stsharbelpa.org).
Some of the other food items will be beef kabobs, chicken tawook, falafel, baba ghanoush, tabbouleh, stuffed grape leaves and Lebanese and Middle East desserts and pastries.
The Lebanese Festival will have live music and dance, and food and drinks. The featured performer on Saturday and Sunday will be Georges Maalouf and Ensemble.
The 55th Annual Polish Festival the National Shrine of Our Lady of Czestochowa (654 Ferry Road, Doylestown, 215-345-0600, www.czestochowa.us) is being held on September 11 and 12.
Visitors to the festival will be able to feast on such Polish delicacies as kielbasa, pierogis, placki, holubki and chruschicki. The festival will feature rides, games and a full slate of Polish music and polka bands.
The roster of live entertainers includes Heroes featuring Eddie Biegaj, Zespół "Top Dance Band", DynaBrass, DJ Grzegorz, Polish American String Band, TKO, Dolina Polish Folk Dance Group, PKM Polish Folk Dancers, and the Jelski Family Ensemble.
Admission is $12 per person.
There is another reason to make Doylestown a destination this weekend.
On September 11 and 12, the downtown area of Doylestown will be the site of the 30th Annual Doylestown Arts Festival (www.doylestownartsfestival.com, 215-340-9988).
It will be a weekend of original arts and crafts, live music and diverse food. The two-day festival features more than 160 artists showcasing their creative works. Selections include paintings, photography, jewelry, wood and metal work, furniture, pottery and more.
There will be five stages of live music and various activities featured throughout town. A variety of dining options are available at the festival's food court and at the restaurants that line the streets.
The annual festival features free admission.
When there are hot air balloons floating in the sky over your head, you're going to stop whatever you're doing and turn your gaze skyward. Three things guaranteed to make you look up are helicopters, bald eagles and hot air balloons.
If you want to experience the sensation of checking out hot air balloons in the sky above you, then you should plan on attending this weekend's 14th Annual Chester County Balloon Festival at Willowdale Steeplechase Grounds (101 East Street Road, Kennett Square, http://ccballoonfest.com) which runs from September 10-12.
It's always an awe-inspiring sight when a huge balloon floats untethered through the air. Watching one balloon floating above you is a lot of fun. Watching more than 20 huge, multi-colored balloons filling the airspace over your head counts as a thrilling experience.
Activity at the Balloon Festival begins on September 10 with the gates opening to the public at 4:30 p.m.
Festivities scheduled for all three days are a "Balloon Launch," a "Wine and Beer Garden," live music, "Balloon History Pop-Up Museum," tethered balloon rides and a "Balloon Glow."
During the glow, balloons inflate at dusk, remain tethered, and light their burners in a synchronized fashion. Live music will be provided by Sweet Pill, Taylor Kelly, Grace Vonderkuhn, Zachary Humenick & James Everhart, Lizdelise, Sug Daniels, KooF, Tubey Frank and Dominy.
The festival will also feature craft and food vendors and a children's area featuring kid-friendly attractions.
All hot air balloon related events are weather permitting. Hot air balloons cannot fly or even be inflated in excessive wind conditions, rain, thunderstorm. As always, safety for the pilots, passengers and festivalgoers is always priority.
Admission to the festival is $20 for adults and $10 for children (ages 6-12). Attendees can purchase tickets for hot air balloon rides and tethered balloon rides for an additional fee.
On September 10, Kennett Square will be the site of the "Third Annual Kennett Occupation Day Observance."
The free event, which will start at 5 p.m., will feature British Soldiers filling the streets of downtown Kennett Square. The troops' occupation will run from 5-6:30 p.m. and be followed by Bruce Mowday's presentation from 6:30-8 p.m. at the Kennett Brewing Company (109 South Broad Street, Kennett Square, www.mowday.com).
Kennett author Bruce E. Mowday, a prolific historical author with more than 20 books in his catalog, will give a presentation on the occupation of Kennett Square the night before the Battle of Brandywine and discuss the importance of Lafayette at the battle.
Mowday's new book is "Lafayette at Brandywine: The Making of an American Hero." The book, which has a release date of October 7, is billed as a book that "will change the way Brandywine and Lafayette are viewed in history."
Ken and Dan will be performing acoustic guitar and bass duo after the presentation from 8-11.
Mowday will be busy this weekend as he is also scheduled to give a talk on September 10 at Artillery Brewing Company (333 Granite Avenue, West Chester) from 4-6 p.m. and a lecture on his new book at 11 a.m. at an event on Saturday morning in Chadds Ford.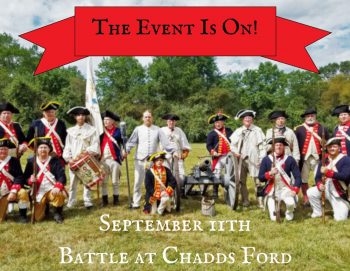 On September 11, the Chadds Ford Historical Society (Barn Visitors Center, 1736 Creek Road, Chadds Ford, http://www.chaddsfordhistory.org) will be hosting a battle reenactment allowing visitors to take a historical journey back to September 11, 1777, when the British army engaged Washington's troops at Chadds' Ford.
For the first time in its long history, the Chadds Ford Historical Society will host a colonial-centric day and battle reenactment complete with a battlefield encampment, military drills, and mock skirmishes.
The Battle of Brandywine was the largest single-day battle of the American Revolution. On Sept. 11th, 1777, an estimated 30,000 American
and soldiers with the Royal Army reconvened in Chads Ford which was a crossing along the Brandywine
River.
This event, which will run from 10 a.m.-5 p.m., is designed to be part colonial festival and part "living history" since it will feature not only authentic 18th-century reenactors, but also colonial craft demonstrators and military encampment activities (1777 style).
Visitors can enjoy traditional festival food such as funnel cake and barbecued turkey legs from local food vendors, such as Fletcher's Kitchen, as well as wine and beer from the Chadds Ford Winery, Stolen Sun Brewing and Roasting, and Deer Creek Malt.
They also will be able to explore the grounds and see such tasks as beer making, candle making, tape weaving, chair caning, portrait painting, woodcarving, printing, blacksmithing, and cooking over an open fire.
Entertainment activities include the sounds of an 18th century dulcimer, colonial dancers, and live music by the Rockdale Boys.
Reenactors from the 1st Delaware and 2nd Pennsylvania regiments of the Continental Army as well as the 43rd Regiment of Foot, or armed minutemen (militia) in the King's Army will take part in skirmishes and firing demonstrations.
Guests can experience the sights and sounds of a booming cannon and musket fire. Skirmishes take place at 11:30 a.m. and 3:30 p.m. in the open fields behind the historical society's headquarters.
The firing demo will take place at a 1:30 p.m. utilizing muskets and cannon. Attendees can observe reenactors load, prime, and fire these weapons and learn about the drilling, training and military techniques used at that time and speak with the reenactors following their drills.
Admission is $10 for adults and $5 for children (ages 7-17).
The Christiana Historical Society will hold its annual "Anniversary Open House" at Christiana Underground Railroad Center at Historic Zercher's Hotel (11 Green Street, Christiana,https://go.evvnt.com/845217-0?pid=4509) on September 11 — a day when history will come to life in Christiana.
Christiana was a major hub in the Underground Railroad and the site of a major stand against slavery.
A little-known event which had a profound effect the country's view on enslavement occurred on September 11, 1851, when a slave owner came from Maryland to retrieve what he deemed to be his property.
The black community took a stand and refused his demands. A confrontation ensued and it ended with the death of the slave owner. As a result, 38 people were arrested (Black and Quaker) and held for trial in Moyamensing Prison in Philadelphia on the charge of treason. A team of lawyers led by Congressman Thaddeus Stevens Lancaster came to their defense and won.
Visitors to Christiana can hear the details of this event and meet the descendants of those African Americans and Quakers who were involved in the Underground Railroad as well as those who were arrested and tried.
There will be exhibits including an exact replica of the box used Henry "Box" Brown in his escape to freedom and an exhibit created by Lucy Cadwallader, one of the few 19th century hair artisans in the country
Also participating will be the 3rd United States Colored Infantry Re-enactors. Many of the men from the African American Community of Christiana enlisted during the Civil War to further the fight for freedom.
The event, which runs from 10 a.m.-3 p.m., will be held in the same building, once known as the Zercher Hotel, in which those arrested were held while waiting to be transported to Philadelphia for a trial which was held in Independence Hall.
The Radnor Hunt Concours d'Elegance made its debut in 1997 and is an invitation-only event that assembles one hundred of the most interesting and significant automobiles based on a featured automobile marque, vehicle type or coachbuilder and motorcycle marque or class each year. The event was also the first nationally recognized concours to feature motorcycles on the show field and is the only such event to feature horse-drawn coaches and carriages.
From September 10-12, the Annual Radnor Hunt Concours d'Elegance will be held on the grounds of Radnor Hunt (826 Providence Road, Malvern, www.radnorconcours.org).
For 2021, Radnor Hunt Concours will honor Bugatti, Chrysler Imperial, and Ferraris (that are not red). The Motorcycle class is Superbikes of the 1970s.
The Radnor Hunt Concours d'Elegance features three days of activities beginning with the Friday evening barbecue, followed by the always popular road rally through the scenic countryside of Chester County on Saturday morning, culminating in a catered lunch.
The Saturday evening "Black Tie Gala, Silent Auction and Art Show Preview" is the prelude to the main event, the Concours d'Elegance on Sunday.
The event also includes Motorsport Park, providing local marque car clubs the opportunity to gather in an exclusive parking area close to the show field entrance on Sunday, as well as a Cars & Coffee gathering on Saturday concurrent with the road rally.
For the 13th consecutive year, the Radnor Hunt Concours d'Elegance will feature coaches and carriages which will process from a local gathering spot to Radnor Hunt.
The Marketplace area features a variety of both automotive and non-automotive merchants offering specialized shopping for concours attendees.
Adult admission is $50 at the gate, and admission for youth (ages 12-18) is $25. Admission for children (under 12) is free with paid adult admission ticket.
Proceeds from the event will benefit the Thorncroft Equestrian Center. The Thorncroft Equestrian Center in Malvern is committed to a mainstreaming approach for teaching horseback riding and to promoting the development of new and independent therapeutic riding programs, particularly for those with special needs.
Now through September 12, the Broomall Fire Company is hosting its 2021 Carnival (Malin Road and West Chester Pike, Broomall, 610-353-5225,http://www.broomallfirecompany.com/pages/carnival.html) — an old-time country fair put together by Majestic Midways.
The event features free admission but there is a cost for the rides. Individual tickets $1.50 each and are sold in quantities of two tickets. Riders can purchase a block of 24 tickets for $25 or a block of 54 tickets for $50.
The carnival is scheduled to get underway on September 10 at 6 p.m. and run until 11 p.m. Hours for Saturday are 3-11 p.m. and then the event will be open from 1-6 p.m. on Sunday.
In addition to the various carnival rides, there will be face painting, a new axe throwing attraction and don't miss out on the delicious "Nothing Bundt Cakes" for a sweet treat, all which benefit the Broomall Fire Company.
Majestic Midways, which is based in York, has been providing amusement rides and games for carnivals for 105 years. Some of the company's more popular rides are Ring of Fire, Century Wheel, Kite Flyer, Raiders, Monkey Mayhem, Super Shot and Himalaya.
The annual Brandywine Festival of the Arts (North Park Drive, Wilmington, Delaware, 302-363-5955, www.brandywinearts.com) has been one of the most popular late-summer events in northern Delaware for a long, long time.
The 60th annual two-day staging of the arts-and-crafts festival is slated for September 11 and 12 at its usual location in Brandywine Park's Josephine Gardens along the banks of the Brandywine River in Wilmington.
As always, the festival is a juried event that brings more than 250 artists and crafters from more than 15 states to Josephine Gardens to exhibit and sell their work.
The list of featured categories includes mixed-media, clothing, bears, stoneware, watercolors, lamps, ironwork, herbs, bonsai, wood type, glass, acrylic, weaving, stenciling, pastels, scarves, etchings, photography, sculpture, jewelry, raku, and leather.
There will also be vendors offering a wide variety of food items at the festival, which is scheduled to run from 10 a.m.-6 p.m. on Saturday and 10 a.m.-4 p.m. on Sunday.
Tickets are $5 for adults with children (under 12) admitted free.
On September 11, Laurel Hill Cemetery (3822 Ridge Avenue, Philadelphia, 215-228-8200, www.thelaurelhillcemetery.org) will host "Market of the Macabre."
Visitors will be able to peruse a curated collection of unusual antiques, assorted oddities, vintage items, artwork and handmade wares at this outdoor market of the macabre. Taking place in the most fitting of venues — a 182-year-old Victorian cemetery — the event allows visitors the opportunity to explore their morbid curiosity as well as Laurel Hill's scenic grounds and rich history.
Special activities at the market, which will run from noon-5 p.m., include live acoustic music sets by The Honey Badgers and 49 Burning Condors, Mini tours of the cemetery  and a live podcast with Grim Philly.
Drinks (soda, water, beer, wine, cocktails) will be available for purchase from East Falls Beer Garden and food items will be offered for sale by Lil' Yenta's Bakery featuring New York-style Jewish comfort food.
Tickets are $5. The "Inclement Weather Date" is September 12 from noon- 5 p.m.
This year's 41st annual staging of the Pennsylvania Renaissance Faire (Mount Hope Estate and Winery grounds, Route 72, Cornwall, 717-665-7021, www.parenfaire.com), an event that bills itself as "the most wondrous event in all the Knowne World", is running now through October 31.
The festive annual event features authentic Elizabethan food and drink, traditional crafts from the guildsmen of yore and old-time games of skill — and a cast of hundreds of colorfully costumed re-enactors.
Each weekend, the Faire gas a themed weekend. This week, it is Wizarding & Time Travelers.
The soothsayers have foreseen a chronological convergence of time travelers, magicians, doctors, wizards, treckers of the stars, the steam-punkified, slayers and many more fictions of science as this weekend enchants all visitors to the Shire.
Featured events are Nipperkins Costume Exhibition, Adult Costume Competition, The N.E.X.U.S. Hunt (Ages 18+) and Nipperkins Horcrux Scavenger Hunt.
Every summer, the Faire, which takes place at Mount Hope Estate and Winery's authentic 35-acre recreation of a 16th-century village in Olde England, features a new story from a different year of England's past.
The following is the description of the 2021 scenario — England has finally established a colony in the New World. Sir Walter Raleigh, one of Elizabeth's favorite privateers and newly appointed Governor of Virginia has made Mount Hope a key trade port, and the Shire has never been so prosperous.
Of course, where there's money to be made, there will be people who want that money. The Earl whose lands Mount Hope sits upon has suddenly taken interest in the shire which he once left alone.
Now he's come to collect his share of the bounty and perhaps set up a more permanent residence with little care if he displaces some peasants along the way.
Will Her Majesty intervene? Will the Shire ever be the same? People will become heroes, heroes will be made legends, and legends will be proven real.
More than 70 shows are scheduled throughout each day on the Faire's numerous stages.
Without a doubt, the most popular attraction is the Jousting Arena. Visitors to the Faire flock to Bosworth Field whenever it's time for the Ultimate Joust. Peasants lead cheers for their favorite knights while musicians pound out a heart-thumping beat. The Master of the List announces the combatants and soon an encounter of royal proportions ensues.
The Faire offers a wide variety of activities for visitors, including listening to bagpipe music, checking out handsome Lords in their colorful silks, watching a jester's acrobatics, learning how to juggle, being the recipient of a gypsy woman's flirtations and watching the march of Beefeater Guards.
Guildsmen's Way is the area that features a large variety of merchants and artisans, including jewelers, candle makers, potters, herbalists, leather smiths, clothiers, and pewter makers — all offering for sale and demonstrating their ancient wares.
And there are more than 20 Royal Kitchens located around the faire with menus featuring a wide variety of food and beverage.
Single-day tickets are available at the gate for $30.95. For children (age 5-11) single-day tickets are available at the gate and online for $15.95.
The weekend after Labor Day always features the Hay Creek Festival at Historic Johanna Furnace (Route 10, Morgantown, 610-286-0388, www.haycreek.org).
The well-attended Berks County festival, which is an authentic traditional arts and crafts show that is celebrating its 45th anniversary, is also an event that gives visitors a chance to have a look back at the area's historical development.
This year, the festival, which runs now through September 12 from 10 a.m.-5 p.m. each day, will have a number of special festival areas, including Charcoal Barn, Casting House, and Festival Food Court (early American and contemporary).
Other areas are Early American Crafts, Engine and Mechanical Technology, a Civil War Encampment, Open Hearth Cooking Demonstration, Home Craft Marketplace and the Historic Joanna Furnace Iron Plantation Complex.
Festival attendees can shop in the Early American Crafts area for such items as fabrics, jewelry, folk art, pottery, woodworking, leather, dried flowers, woodcrafts, Windsor chairs, stained glass and hand-woven rugs.
The Craft Market will feature handmade redware pottery, candles and hand lotions, gourd birdhouses, soaps, wooden toys and bowls, handbags from vintage fabrics, quilted items and unique jewelry.
The Mechanical Technology area presents vintage working equipment, including a model steam blower engine and a display of pedal tractors. Hundreds of antique cars, tractors, and hit n' miss engines are on display and will parade the festival grounds throughout the weekend. There will also be daily demonstrations of sawmilling, shingle milling, grain threshing and water ram pumps.
Other activities include live entertainment, storytelling sessions, musical jam sessions and a variety of hands-on activities for children.
Tickets for the festival are $10 for adults and $2 for children (ages 6-12).
A fun summertime family activity is taking a trip to the past by riding behind a vintage locomotive on a tourist rail line.
The West Chester Railroad (610-430-2233, www.westchesterrr.net) is running its "Summer Picnic Specials" every Sunday now through Sept 19. There will be one excursion each day at noon.
Passengers can enjoy a 90-minute round trip train ride from West Chester to Glen Mills and return on a warm summer afternoon. Riders are invited to pack a lunch to have during excursion's stop at the Glen Mills train station picnic grove.
Tickets are $17 for adults, $15 for children (2-12) and free for children (under two).
Wilmington and Western Railroad (Greenbank Station, 2201 Newport-Gap Pike, Wilmington, Delaware, www.wwrr.com) is running its Mt. Cuba Meteor excursion on September 11.
Passengers can take a leisurely 1½-hour round-trip ride up the Red Clay Valley to the rail line's Mt. Cuba Picnic Grove, which includes a ½-hour layover to have a picnic or simply admire the natural surroundings. The Mt. Cuba Meteor excursion is a relaxing way to spend an afternoon outside with family or friends.
If you don't want to get off the train at Mt. Cuba, you can remain onboard and travel further up the line through the communities of Ashland and Yorklyn. On the return trip, there will be a brief stop at Mt. Cuba to pick up the picnic passengers.
This event is powered by either our historic first-generation diesel locomotive, by our 1929 Pennsylvania Railroad Doodlebug railcar, or by one of the railroad's antique steam locomotives.
The excursion will also run on September 18, 25 and 26 and October 2.