By Denny Dyroff, Entertainment Editor, The Times
It's time for West Chester to start rocking again.
Uptown! Knauer Performing Arts Center, a chic, 300-plus seat music and entertainment venue located in the heart of West Chester (226 North High Street, West Chester, uptownwestchester.org) is ready to reopen its doors after a shutdown caused by the pandemic.
The theater has taken advantage of its down time to lift itself to a higher level with state-of-the-art COVID-safe renovations, an innovative new sound and multi-media system, an energizing branding campaign and a star-studded lineup of music and performers.
The first event of the new era is a "Grand Re-Opening Party" on September 10 at 7:30 p.m. Open to the public, the celebration will feature music by critically acclaimed performers The Urban Guerilla Orchestra, who will present the "Sounds Of Philadelphia." The UGO has worked with artists such as Michael Jackson, Quincy Jones, Aretha Franklin, Boyz II Men, Alicia Keys, Gladys Knight & the Pips, Kool & the Gang, and The Roots.
Following the "Grand Re-Opening," the theater is presenting a series of shows by an array of top-flight acts such as Kasim Sulton, bassist for Todd Rudgren, (September 12); Let's Hang On: America's #1 Frankie Valli Tribute Show (September 18); KASHMIR: Tribute To Led Zeppelin (September 24); Into The Mystic: Tribute To Van Morrison (September 30); Eaglemania: The World's Greatest Eagles Tribute Band (October 2) and more.
As part of its re-opening, Uptown! also promises that all of its performances will be held in the healthiest and safest environment possible. Revolutionary, new COVID-19-safety measures were implemented throughout the building including the installation of the iWave Air Purification Systems in all areas of the historic theater.
This creates a healthier environment for patrons, thanks to technology known as Needle-Point Bi-Polar Ionization (NPBI). These units begin to neutralize viruses within minutes, with laboratory testing showing 99.4 percent of SARS-CoV-2 (the cause of COVID) rendered inactive within 30 minutes.
In addition to its advanced safety measures, Uptown! has also upgraded its technology systems, allowing for a new multi-media platform for the venue to offer special livestream capabilities for specific shows and provide added-value content for featured performers.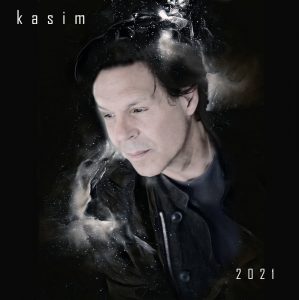 You may not recognize Kasim Sulton by name, but you most certainly have been exposed to his musical efforts.
Sulton has a list of names on his musical resume that looks like the "Who's Who" of the world's best rock musicians.
Sulton is most known for his work with Todd Rundgren's Utopia and on a number of other projects with Rundgren. He also has spent a lot of time over the last few years playing bass for Blue Öyster Cult.
The long list of acts he has worked with includes Mick Jagger, Bon Jovi, Meat Loaf, Celine Dion, Tom Robinson Band, Ronnie Spector, Hall & Oates, Cheap Trick, The Cars, Patty Smyth, Patti Smith, The Rubinoos, Sounding Rick, David Drew, Phil Thornalley, Johnny Hates Jazz, Steve Hillage, Richie Sambora, Lulu, Scandal, Shaun Cassidy, Rick Derringer, Indigo Girls, Joan Jett, Bonnie Tyler, Steve Stevens, Glen Burtnik, Boy Meets Girl, Eileen Ivers, The Burns Sisters and Ricky Byrd.
Over the last four decades, Sulton has been involved with the making of more than 100 albums — including three of his own. His most recent albums are "3," which came out in 2014, and "Live Bootleg," which was recorded in 2015 at The Cutting Room in NYC and Hotel Utah in San Francisco.
Sulton has a new album ready to drop. "Kasim 2021" will be released this month through Deko Entertainment (ADA/Warner Music Group).
"I have a new record that will be out on September 17," said Sulton, during a phone interview Monday afternoon from his home on Staten Island, New York.
"I'm doing a Livestream show on September 9 on volume.com and then my first show is in West Chester on September 12. I'm only doing three shows and then I'll be heading out on tour with Todd.
"After I finished the record, I solicited a couple labels. I chose Deko because they were more artist centric.
"I didn't want to wait until 2022 to release it. I finished it in March this year and I didn't want it to languish on a shelf. I had a tour booked with Todd starting in October.
"It just so happened that September was the release date. It gave me a little window for a few live shows. I have a full band for these shows – Matt Beck on guitar, John Korba on piano and Andy Escolese on drums. It's just the three of them and me."
The album will come out in September, but a full release support tour will have to wait until next year.
"I'm going to get back on my horse in February 2022," said Sulton. "Hopefully, the world will be a little more normal then."
Sulton sang lead on 1980s "Set Me Free," Utopia's only Top 40 hit in the United States. As a solo artist, Sulton hit the Canadian top 40 in 1982 with "Don't Break My Heart." Sulton was the bassist and sang background vocals on the breakout Meat Loaf album "Bat Out of Hell" and has played and sung on albums that have sold more than 85 million copies worldwide.
His latest album, " Kasim 2021," which is set for release next week, features standout tracks such as "Unsung," "Fastcar," and a unique cover of the Nick Lowe's tune, "(What's So Funny 'Bout) Peace, Love, and Understanding". The first single "More Love" was released on August 20.
"I did part of the album in London with my writing partner Phil Thornalley," said Sulton. "The initial songwriting happens when we're in the same room. We sit down and pick three or four songs at a time. Then, I come back to the states and work on the tracks. Most of it is done remotely.
"Phil sand I are multi-instrumentalists — guitar, bass, piano – and Phil also plays drums. We cover all the bases.
"The bulk of the record was done late last year. In January and February, Phil and I took stock of what we had. We had 20 songs and needed two more. I wrote 'More Love' then and the other late bloomer was 'Fast Car.'"
Sulton will be back in the area on October 11 and 12 when Todd Rundgren's "The Individualist – A True Star Tour" touches down at the Fillmore in Philadelphia.
Video link for Kasim Sulton – https://fb.watch/2fSH8T57-O/.
The show on September 12 at Uptown! Knauer Performing Arts Center will start at 7 p.m. Tickets are $30.
Uptown! Knauer Performing Arts Center will also be presenting Better Than Bacon: Improv Comedy on September 9.
Danny Beissel has spent more than a decade performing with many of rock music's all-time greats and playing shows at venues all around the world.
This weekend, Beissel will make his Chester County debut when he brings his band Featherborn to Kennett Square. On September 12, Beissel and Featherborn will headline the latest installment of  Kennett Flash's Rooftop Series (Kennett Square Parking Garage Rooftop, 100 East Linden Street., Kennett Square, 484-732-8295, http://www.kennettflash.org).
Beissel, who is involved in a variety of music projects, is focusing on Featherborn and his new album of the same name.
In February 2019, Beissel presented a concert celebrating the release of his debut album "Featherborn" at the Centre Theater in Norristown.
But the album never came out – thanks to an impediment known as COVID-19.
"We sat on it because of the pandemic," said Beissel, during a phone interview Wednesday afternoon from his home in Collegeville. "You never want to release an album if you can't go out and tour to support it.
"This album is extremely personal to me as these are the songs I've been waiting to record and the players I've been waiting to record with."
The album will now see the light of day in early 2022.
"For 'Featherborn,' I used one bunch of musicians in the studio when I was making the album," said Beissel, who has worked with such musical stalwarts as Jeffrey "Skunk" Baxter (Steely Dan, Doobie Brothers), Barry Goudreau (Formerly of Boston), James Burton (Elvis, Ricky Nelson).
"For my live shows, I just put guys together. I use different cats in different towns. Now in Philly, I'm playing with all my friends from the area.
"This is my first band show with Featherborn since the pandemic started. We did that show at the Centre Theater and then everything shut down."
Joining Beissel on stage for the Kennett Flash concert will be Mike Czimback (drums), Doug Depta (keyboards), Yoseph Elkaim (bass), Joey DiCullio (guitar/vocals) and the duo Amanda and Teddy on vocals and rhythm guitar respectively.
"We have a brand-new guitar player in Joey DiCullio," said Beissel. "He's really really good. At 23, he's a prodigy."
Local favorites Amanda and Teddy are members of the West Chester-based soul/rock band Afrobear.
"Amanda and Teddy will be performing the Afrobear song 'Without Your Love' as part of this Sunday's show," said Beissel, who will be performing without his long-time partner Brian Quinn. "Amanda's singing reminds me a lot of Susan Tedeschi."
On Sunday night, Quinn will be playing guitar at Baltimore Soundstage with his other band Candlebox.
On the rooftop in Kennett Square, Featherborn will be playing its entire album along with some covers. Obviously, the emphasis will be on the album's diverse tracks.
The first record from his new project "Featherborn," the album is described by Beissel as a "the culmination of (his) musical voyage" after fronting such super-star bands as The American Vinyl All Star Band, which featured current and former members of Steely Dan, The Doobie Brothers, Boston, The Wailers and Fosterchild (with members of Candlebox, Tantric, and FUEL).
"I leave this Thursday for an American Vinyl show in North Carolina," said Beissel. "That show is on September 11 and then I fly back to Philly on Sunday morning."
The Featherborn album was recorded at the iconic Blackbird Studio in Nashville with veteran engineer John McBride (Martina McBride, Stevie Nicks, Garth Brooks). It features two founding members of Train — Charlie Colin on guitar/bass and vocals and Scott Underwood performing double duty as drummer and producer.
What elevates "Featherborn" to the level of an all-star project is the first-class special guest appearances by friends and former bandmates including Baxter and Quinn.
Inspired by Elvis Presley at an early age, Beissel started his musical journey fronting The Elvis Experience, a band dedicated to preserving the Presley's integrity through music rather than theatrical stage performances
"Elvis got me into music," said Beissel, who grew up in Philly's Frankford section and graduated from Cardinal Dougherty High School. "I didn't try to impersonate Elvis. Instead, I tried to capture the essence of Elvis.
"I was always attracted to music and started playing guitar when I was young. I was also into acting and performed at Fringe Festival events. I studied method acting – the Meisner technique."
The Meisner technique is an approach to acting which was developed by the American theatre practitioner Sanford Meisner. The focus of the Meisner approach is for the actor to "get out of their head," such that the actor is behaving instinctively to the surrounding environment.
In the IMDb online database, Beissel's biography states, "Danny Beissel is an actor and director, known for "Conspiracized" (2003), "Blush" (2018) and "September 12th" (2005)."
Beissel's foray into the world of films has added to his CV but music all along has been his primary focus.
"The Elvis Experience started in 1995," said Beissel. "I stopped it around 2001 after I had played Graceland. That's when I started writing my own music instead of just playing someone else's music.
"My first original band was The Daze and we only lasted for two shows. Around that time, I met Brian Quinn down on Philly's South Street. He and I started playing together. Then, we started writing together. Kevin Miller left Fuel and hit up Brian to join his new band Fosterchild."
Fosterchild was formed in 2005 by drummer Kevin Miller and guitarist Brian Quinn soon after Miller's departure from Fuel and Quinn's resignation from Octane. A few years later, the band's line-up was — Danny Beissel- Voice/Guitar; Brian Quinn- Guitar/Vocals; Mike Vlaanderen- Bass/Vocals; and Bobby Pirylis Jr.- Drums/Vocals.
Next up for Beissel was the American Vinyl All Star Band. This band features celebrity members from some of the most popular groups in history ranging from the 1960s to the 2010s – Skunk Baxter, Barry Goudreau (Former member of the band Boston), Tim Archibald, Leroy Romans (The Wailers/Third World), Robert "Mousey" Thomson (James Brown).
The all-star band has shared the stage with rock luminaries such as Steven Tyler, Robin Zander (Cheap Trick), Rick Derringer (McCoys), James Montgomery, Cliff Williams (AC/DC), Slim Jim Phantom (The Stray Cats), Hugh McDonald (Bon Jovi), and Ronnie Vannucci (The Killers).
"In 2012, I went to see the American Vinyl All Star Band in Fort Myers, Florida," said Beissel. "I joined them a week later in Utah. I was singing all their hits from all their bands."
With Featherborn, Beissel has been able to concentrate on his originals including two singles/videos – "Blush" and "It Comes and It Goes."
"To me, 'It Comes and It Goes' is the best song I've ever written," said Beissel. "It's pretty heavy. At first, I called it 'Three Wise Men.'
"It's about three people who changed my life – all who died in the month of October. One was my father Joseph Beissel, who died when I was three. One was my grandfather Patrick O'Neill, and one was my acting teacher, Sidney Kay.
"I also have recorded and made a video of a Christmas song – 'Bells of Christmas Day.' It features Aubrey Toone. The video should be out around Thanksgiving."
As always, Beissel has a lot of things on his schedule. Fortunately, one of them is a visit to Kennett Square this weekend.
Video link for Danny Beissel – https://youtu.be/vTGV57bYaBE.
Video link for Amanda and Teddy/Afrobear — https://youtu.be/fSPxqmAL5CQ.
The show on the Rooftop will start at 7 p.m. Tickets are $
On September 11, the Rooftop Series concert will feature Know Return/Fooling Ourselves – A Tribute to Kansas & Styx.
The Crossing is an American professional chamber choir based in Philadelphia. The Crossing is conducted by Nally and dedicated to new music. It is committed to working with creative teams to make and record new, substantial works for choir that explore and expand ways of writing for choir, singing in choir, and listening to music for choir.
Many of its nearly 90 commissioned premieres address social, environmental, and political issues. With a commitment to recording its commissions, The Crossing has issued 19 releases and received two Grammy Awards for Best Choral Performance (2018, 2019), and three Grammy nominations in as many years.
On September 11, The Crossing will begin its 2021-2022 season with a program titled "Returning" – a program that will honor the 20th anniversary of the terror attacks on New York City, Washington D.C., and rural western Pennsylvania on September 11, 2001.
"'Returning' is a reflection," said Nally during a phone interview Wednesday morning from his office in Philadelphia. "It is a celebration. The title comes from Michael Gilbertson's work of the same name, which asks the question, 'What knits us to the soul of another?'
"Just like it was for everyone else, it hasn't been easy for us during the pandemic – but we've done pretty well. We did a lot of outdoor things."
The Crossing has staged outdoor performances this year at Awbury Arboretum in Philadelphia, Bowman's Hill Wildflower Preserve in New Hope and The Woodlands in Philadelphia's University City.
"It generated a lot of content that way," said Nally. "This Saturday will be the first time since the pandemic started that we'll be performing in a normal indoor setting."
The following was posted on The Crossing's website:
"What kind of singing matters?"
This question we have asked nearly every day for the past 18 months, audibly in some of our pandemic works.
On Saturday we present a program, a simple one, of what we think matters, picking up where we left off, moving forward with a work that "would have been."
We remember our frustrations and profess our determination.
We honor lives we couldn't celebrate as they came to a close.
We look back to our foundation with works that speak to us from the past – the aural history of this community. What we think matters.
This is The Crossing.
This is…
Returning."
The Crossing will open Saturday evening's "Returning" concert with of Ayanna Woods' "Shift," a multi-layered contemplation on the reimagining of our monuments.  In June, the choir performed a world premiere expanded version at the Awbury Arboretum.
Highlights of Saturday's concert will be Ayanna Woods' "Shift," Michael Gilbertson's "Returning," Eriks Esenvalds' "Earth Teach Me Quiet," James Primosch's "Gloria" and "Agnus Dei" movements from his "Mass for the Day of St. Thomas Didymus," Michael Gordon's "Travel Guide to Nicaragua," and John Tavener's "Funeral Ikos."
"'Shift' was written over the course of the pandemic by Ayanna Woods," said Nally. "It is her reflection on upheaval, strife and injustice in America. It's a really strong piece that was inspired by Dr. Martin Luther king and other Black authors. We're doing two of the three movements.
"'Returning is kind of a big, focused piece of the concert. We first did it in December 2017. It's based on the biblical text about the story of Jonathan and David from the Old Testament. It's about what knits us to the soul of another."
James Primosch's "Gloria" and "Agnus Dei" movements from his "Mass for the Day of St. Thomas Didymus" will play a big role in Saturday's performance.
"Jim died a few months ago," said Nally.  "He wrote a lot of music for The Crossing. We wanted to put these in the program to honor him. It's very contemplative.
"'Gloria' is a big celebration of all the things that earth gives us. 'Agnus Dei' deals with the need for spirituality for humans.
''Funeral Ikos' is in the middle of the program – the centerpiece. It's based on Eastern Orthodoxy. Each verse is grounded by an 'Hallelujah.' It's dark but it is also a celebration of life,
"'Earth Teach Me Quiet' features marimba played by Ted Babcock and tuned water glasses – seven people, seven pitches. It's a Native American prayer that talks about all the things that earth can teach us if we listen. It's the closing piece."
Nally will lead a pre-concert talk in the Burleigh Cruikshank Memorial Chapel at 6:30 p.m. Additionally, there will be a homecoming gathering on the front lawn of the church following the concert.
The Crossing also posted this message:
"The basic, and important, info:
proof of vaccination required at the door – bring your card or a photo of your card to be checked by front of house staff prior to entry
masks must be worn by the audience at all times while indoors at the Presbyterian Church of Chestnut Hill
the choir will be unmasked while singing
our "coming home" reception will be outdoors, on the front lawn of the church."
Video link for The Crossing – https://youtu.be/RWANOYFSH-w.
The concert at The Presbyterian Church of Chestnut Hill on Saturday evening will start at 7 p.m. Tickets are $35 general admission, $30 seniors and $20 students.
There are lot of popular musicians who never made it to 40 – Bob Marley, Jim Morrison, Jimi Hendrix, Buddy Holly, Bob Marley, Gram Parsons to name a few.
So, for a band to make it to 40, it's a big deal.
The longevity of Philly Gumbo, Philadelphia's longest-running band, is a big deal.
Early in 2020, Philly Gumbo kicked off what was to be the band's 40th year as a performing band with a sold-out show at World Café Live. Then COVID hit and live music shut down almost completely.
Now, like a moth emerging from a cocoon, Philly Gumbo is emerging from its year-and-a-half pandemic-induced dormancy with a trio of shows over the next 10 weeks.
The first will be on September 10 at Milo The Meetinghouse (former NXNW and 7165 Lounge) at 7165 Germantown Ave. in Mount Airy (milo-themeethinghouse.com , 215-808-7282). The other shows will be October 8 at the Community Education Center in West Philly and November 19 at Philadelphia's World Café Live.
The "core four" of Randall Grass, Tim Hayes, Pete Eshelman, and Bert Harris have been together throughout the four decades with India Rex joining in 2010 and saxophonist Richard Orr, who used to sit in back in the day, joining in 2014.
Philly Gumbo has pioneered New Orleans music – and a new tradition of Mardi Gras celebrations – in Philadelphia.
"I was doing a reggae show on WXPN in 1980," said Grass, during a phone interview Wednesday morning from his home in Mount Airy. "My friend Walt Taylor was doing Top Ranking, a reggae magazine. One day, we sat around my place and did a song together and it was great. So, we formed a duo with him singing and me on piano. We started with a duo gig at Taker's Café in Germantown.
"Then, I was in Third Street Jazz and saw a flyer from a drummer looking for a gig playing reggae, blues and New Orleans. It was a perfect match. That drummer was Tim Hayes and soon we were a trio. Then we heard about guitarist Pete Eshelman who had been playing with the reggae group Roots Vibration. We had rotating bass players at the beginning and then Bert Harris settled in."
Guitarist, vocalist and harmonica player Richard Johnson rounded out the "classic" line-up of the 1980's which established a decade-long Saturday night residency at fabled bohemian club Bacchanal on South Street while regularly playing legendary rock club J.C. Dobbs at the other end of South Street.
"Within the first year, we found our niche," said Grass. "It was musically great — reggae, New Orleans, blues, Memphis style music. It was a dream band for us. We love those genres, and we found a group that could play all of them."
"When we started, we were playing every Saturday night at Bacchanal on South Street. We did that for more than 10 years.
"We released a 12-inch single in 1984 – an original reggae tune 'Holy War' on one side and an obscure New Orleans tune, 'Mardi Gras', on the other side.
"We played at clubs all around Philly – JC Dobbs, Chestnut Cabaret, Equator, Khyber Pass. And we also used to play a lot at Joe's Lounge in West Chester."
None of those clubs exist anymore and Philly Gumbo has outlived them all.
"We also played a lot in New York at clubs like SOBs and Tramps. We played in Washington, D.C. at Kilimanjaro Club and Musikfest in Bethlehem."
Philly Gumbo made appearances at major festivals such as The Atlantic City Summer Music Festival, Jam On The River, The West Oak Lane Jazz Festival and more followed as the band's reputation grew.
"We played a lot of festivals including Jambalaya Jam on Penn's Landing and Media's State Street Blues Stroll," said Grass. "As years went by, we got very selective. Before the pandemic, we were playing about one show a month.
"About 10 years ago, we released the CD, 'Come and Get It,' featuring our current vocalist, India Rex."
Video link for Philly Gumbo – https://youtu.be/jWQwVOSHdM0.
The show at Milo The Meetinghouse on September 10 will start at 8:30 p.m. Tickets are $15.
People's Light (39 Conestoga Road, Malvern, peopleslight.org) is hosting its "People's Light Drive-In Concert Series" with Sunny War and David Sickmen on September 10.
The concert will get underway at 6:30 p.m.
A $75 ticket applies per car, not per person. Up to 5 passengers can attend under a single reservation as long as they arrive in the same vehicle.
On September 11, People's Light will present "Concert for the Family! Reggie Harris & Alastair Moock."
The show will start at 10 a.m. in The Glen.
Tickets are $35. Each ticket includes a socially distanced Family Circle on the lawn, with space for up to four adults/children and one infant.
Jamey's House of Music (32 South Lansdowne Avenue, Lansdowne, 215-477-9985, www.jameyshouseofmusic.com) will host Nick Trill on September 10 and The Far Trio on September 11.