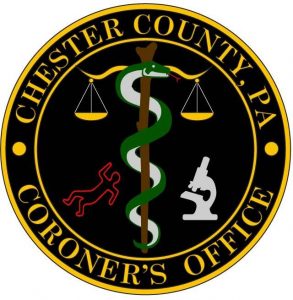 The Chester County Coroner's Office is confirming the sudden death of Ivan James Hicks, Jr., 16, of Philadelphia during a football 7 v 7 voluntary activity in Coatesville on July 13, 2021.
Hicks, a student at West Catholic High School in Philadelphia, was taken to Brandywine Hospital after collapsing while taking a water break at approximately 5:45 pm. Resuscitative efforts were immediately initiated at the scene by coaching staff, then taken over by Washington Hose EMS who transported Hicks to Brandywine Hospital Emergency Department. Hicks was pronounced dead at the hospital at 6:43 pm. The Chester County Coroner's Office was then contacted and responded to the hospital.
The Coroner's Office is conducting a full medicolegal death investigation, including an autopsy scheduled for Friday, July 16, 2021.
"We are committed to getting answers for Ivan's family, friends, and community. His parents have been notified and our hearts go out to them," said Chester County Coroner Dr. Christina VandePol. "There was no sign of external injury in this tragic unexpected death. We will be looking closely at possible cardiac causes, given what is known about sudden death in young athletes, but it's too early to draw any conclusions. Cause and manner of death are pending during our open investigation."
Anyone with information concerning the death is asked to contact the Chester County Coroner's Office at 610-344-6165 or coroneroffice@chesco.org.